DTC brands are increasingly relying on customer retention strategies for growth. Why? Because they see how retention impacts the bottom line and gives them room to breathe, invest in new products and expansions. Scaling at a loss is no longer an option. Retention gets you revenue without the marketing budget.
In a recent survey among ecommerce companies we work with, we found that the average retention rate is about 28%. But it strongly varies across product niches – from 21% for tea to 36% for CBD products. Other retention metrics like revenue share from repeat orders, time between orders, number of orders per customer, LTV and AOV also vary across industries.

We wanted to dive deeper into the tactics brands in each industry use to get those results. Feel free to adopt any of those customer retention strategies for your own brand, whether you're in the same category or not!
Customer retention strategies by niche
*Disclaimer: All examples are from brands that are not part of the survey cited. They're used only as an illustration of the tactic explained.
Fashion
Segmentation based on shopping behavior
Tailored communication of only relevant products or discounts
Cross-selling through outfit suggestions
DTC fashion brands do around the averages across categories. The 115 days time between orders is quite good for non-essential items. They achieve it with constant but tailored communication. Using first-party data, they segment their customers into categories of interest – type of clothing they like and go with marketing from there.
The email offers, discounts and new products are chosen to be relevant for each segment. This ensures that customers get exposed only to products they're truly interested in rather than receive spammy irrelevant offers. This way, a stronger relationship is formed between brand and customers as the latter see their needs and wants answered correctly.
Tailored upsells are also in the playbook. Because you know so much about your customers, you can suggest other items to complete an outfit in a certain style, like Madewell does in this email: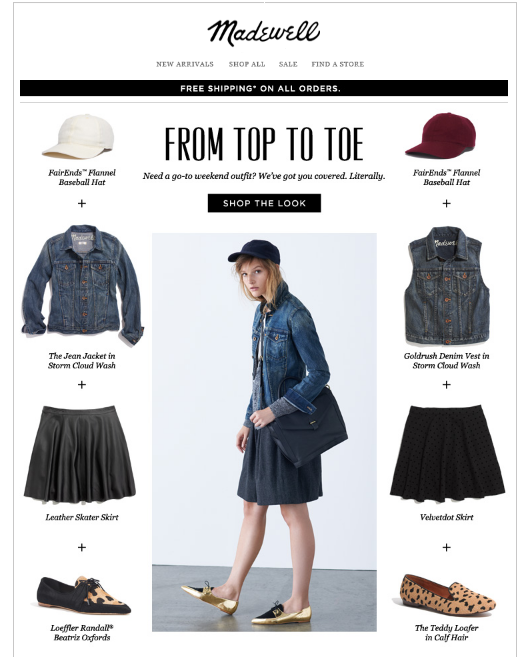 Beauty
Community building
Content marketing
Customized offers
Reorder reminders
The beauty category doesn't usually enjoy high client retention because of the huge choice people have. They want to try even new and supposedly better products, hopping from brand to brand.
Full report on DTC BEAUTY brand benchmarks here
That's why the average of about 26% retention rate and even more so 63% of revenue coming from return customers the brands in the survey collectively showed sounds really good.
They achieve it by creating communities around their values. Whether it's a specific skin issue or just a love for natural cosmetics, successful d2c beauty brands manage to bring people together in safe spaces for discussion, advice and beauty education.
More: How to make customers loyal to your beauty brand
Through content and dedicated social media channels, the brands are building relationships and loyal followings. It also helps brands show off their expertise and earn trust.
Sephora's beauty community below does that and much more, setting up a special place for group discussions, news, chats with brands, user-generated inspiration and events. Debenhams has another approach, hosting everything in a private Facebook group.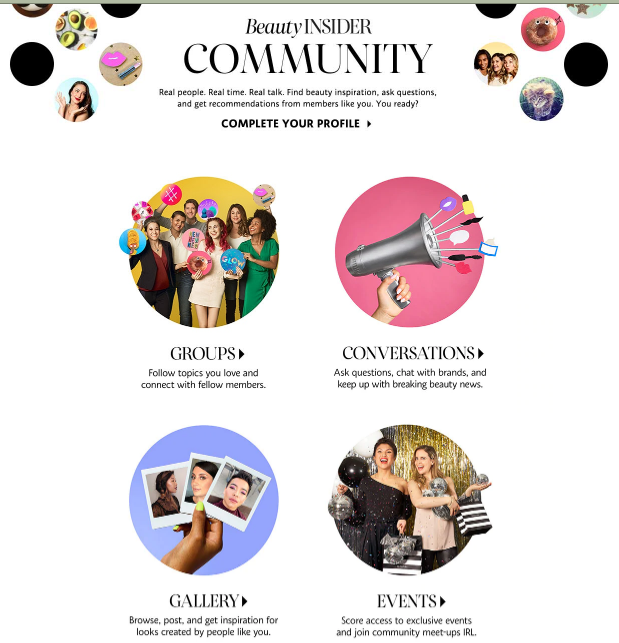 And exactly because beauty is an everyday staple, it makes absolute sense to try to increase customer retention. Cross-selling offers based on products bought work great. Once you have an insight into what people buy, it should be easy recommending other products for their skin or hair type.
Next-order discounts and replenishment emails also drive repeat orders because people love the convenience. One email that goes directly to checkout with a coupon applied means the least fraction for the buyer. For best results, look into your customers' buying cycles (Metrilo's cohort analysis does that for you) to see how long after an order to send these reorder reminders.
Food & beverages
Timed replenishment emails
Informational content
Samples
The coronavirus sped up the adoption of online grocery shopping even by more conservative consumers. DTC food brands are now part of the everyday life of people. It is absolutely normal to order your cereal from one brand and your aperitif from another, without looking at a supermarket's website.
Full Food & Drink benchmark report here
Convenience is key in this category as well. Customers enjoy the ease of replenishment emails because that's simpler than keeping track of your supplies and going to the store. It just helps to automate a mundane task.
Informational content works wonders for engagement and driving customer loyalty, too. Food and drink offer endless possibilities for creating exciting content like recipes, event ideas, competitions, user-generated content and influencer collaborations.
Read more: Best practices when selling food online
This email by White Horse Wine is one of an ongoing campaign on different meal ideas. It's great because it is simple yet useful – listing all products needed to prepare a full dinner plus instructions on how to make tortillas at home.

Samples are another one of the most effective customer retention strategies the brands we interviewed use. Any freebie is a nice surprise and makes customers feel good about buying from you so there likely will be a next order. Samples promoting lesser known or new products stimulate the interest in the brand and drive customer lifetime value.
Pet products
Mission and value-driven
Subscription-like experience
Tailored content by animal and needs
It's because ecommerce pet brands share this love for animals with pet owners. Most of them give back to shelters, and rescue and adoption organizations. They do well by doing good – their patrons are happy to spend their money there.Pet products seem to inspire a lot more brand loyalty than most other categories – 31.5% return rate and 68% of revenue coming from existing customers. Why is that? It's not just buyers' willingness to provide for their furry friends.
Also, since pets can't spell out what they need, pet owners take great care to provide them with quality products and food. Once they find a brand that makes their fur ball happy, they don't want to risk it, switching. That's why automated replenishment reminders work great – people don't want to run out of dog food and cannot just get something else instead.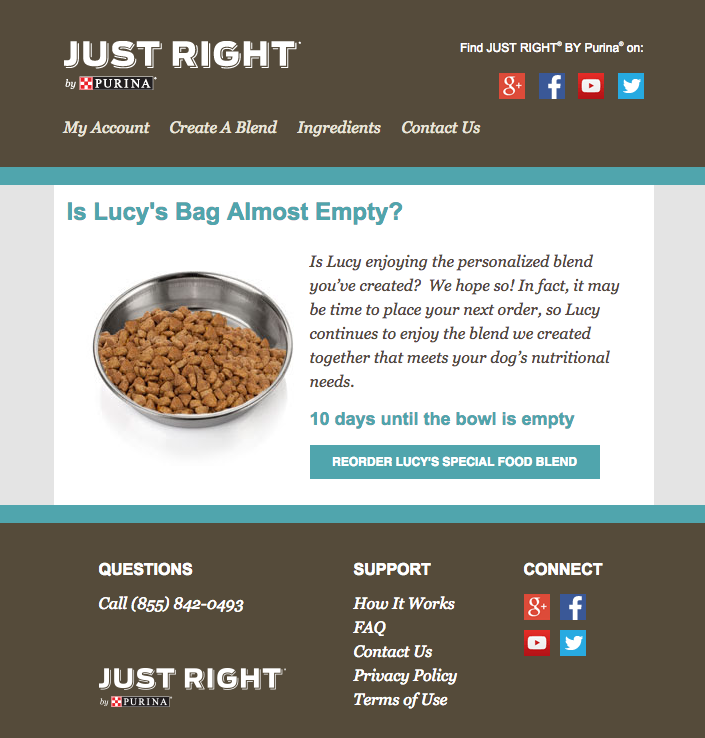 Another mutually beneficial consumer retention practice is segmenting people by the kind of pet they have – really easy in any ecommerce CRM – and sending tailored content. Right because people need insights into animal behavior and needs, such customized engagement is perfect for keeping the brand top-of-mind and building a relationship.
Takeaways
All those DTC brands in various categories show that customer loyalty strategies don't have to be complex to be effective. Once the first order and customer service have made a good impression, relevant engagement and timely reminders can do much of the work for driving repeat purchases. Only build customer retention marketing in your whole strategy so when the time comes, you have the customer insights, content and tool for retention.