Customer loyalty can have an overwhelming impact on your business. With so many brands of varying sizes focusing almost wholeheartedly on acquisition, they're missing a lot of low-hanging fruit.
When you shift your focus to creating a post-purchase experience, you'll find more customers coming back and buying from you a second time.
Why?
Because it's statistically cheaper and easier to reconvert a previous customer than acquire a new one.
More on the importance of post-purchase experience
Furthermore, repeat buyers spend more and are more likely to become brand advocates.
But this can only happen if you put effort into crafting your customer's post-purchase experience.
What is the post-purchase experience
The post-purchase experience is the way that you treat your customer after they've committed to the purchase. With 50% of consumers feeling buyer's remorse after making a purchase, this is your time to shine.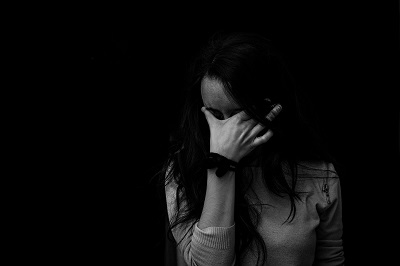 Long story short, the post-purchase experience is nothing more than contacting your customer at the right moments after the sale, for the right reasons. This mutually beneficial customer relationship translates into repeat business.
How can the post-purchase experience create long-term loyalty
Do you have a favourite gas station? Perhaps a favourite kind of underwear, or a type of beer or wine that you find yourself always reverting to.
This is brand loyalty. And once your brand starts turning more first-time buyers into lifetime buyers, your profit margins will start to look healthier. Retention and loyalty go hand in hand.
Read more on brand loyalty
In case you don't know why long-term loyalty is important:
After one purchase, a customer has a 27% chance of returning to your store
A person who has bought twice in the past is 9 times more likely to buy again
So how can a post-purchase experience build customer loyalty?
This concept shows that you see your customer as more than just money in the bank. Creating touch points with your customer after the sale shows that you care about your customer's experience with your product.
When a customer feels valued, empowered and appreciated, they'll return to you for that same feeling.
Now that you know the value of post-purchase experiences, read below to see how to create one.
How to craft a post-purchase experience
A post-purchase experience for a fashion brand will be completely different to that of a pool accessory company.
You know your customer's habits and personas better than anyone else. Take this into account when creating your experience.
Outline goals
You've seen what a post-purchase experience can do, but what do you want it to do for your brand?
After a customer buys from you, what's most important?
That they buy from you again in the future?
Do they engage with you on social media?
They give you honest feedback about your product?
All three of these things are important and to an extent, each point depends on another. But when starting out, it's best to focus on just the one.
Once you've made your decision, put a numerical value on 'success'.
That might be:
Increase customer lifetime value by 25%
Have 15% of customer buy again by the end of March
Increase Facebook likes by 5%
Gather at least 75 reviews by the end of the year.
Once you've outlined your goals and your definition of success, it's time to start building that post-purchase experience!
Post-order confirmation
The post-purchase experience begins the moment that your customer commits to the payment.
Traditionally, your buyer will receive a confirmation email, as well as an e-receipt.
Receipt emails have an open rate that's significantly higher than any other kind of email.
This is a great statistic that you can leverage.
Your buyer has just committed to a purchase, why not thank them for that? This will help alleviate a bit of the buyer's remorse and is a great place to add some kind of freebie or access to exclusive content.
Read more on how to use content for brand engagement
An e-receipt email is also a chance for you to upsell or cross-sell more products.
Here you can see how creative market encourages a buyer to explore more products from the e-receipt email.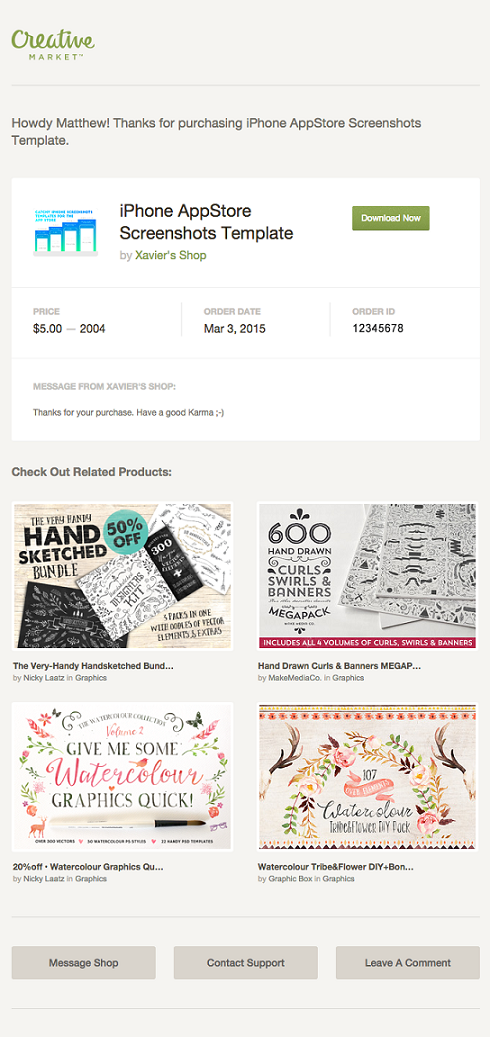 Why would you upsell or cross-sell right after a purchase?
Because at this point, your buyer is very engaged with your brand. The trust is there, the brand image and product is fresh in their mind.
This is a great time to ask your customer to commit to a little more.
Tracking delivery
This point isn't about offering cheap and fast delivery. The fact is that regardless of the delivery method, a customer will feel more empowered if they can follow their purchase.
How do you do that?
Send your products with a service that allows a customer to track where their product is. Your customer wants to follow their product, no matter how long and complicated the tracking number is.
Give your customer the ability to check and track their delivery and they'll feel more empowered.
First physical impression
First impressions last and you only get one of them.
Therefore you need to perfect the way your brand is received as soon as it lands in the hands of your buyer.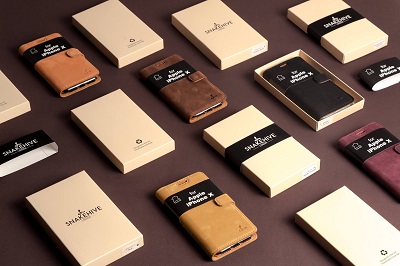 Custom packaging is a great way to do this. As the first physical touchpoint, it's an opportunity to take your branding from the digital realm into their hands.
With the unboxing experience become a new kind of user-generated content, your product packaging needs to stand out. A plain, dull box will bring down the perceived value of your product.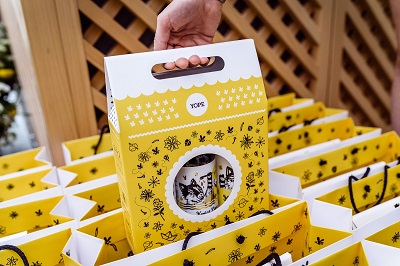 A well-designed box that shows off your logo as well as more branding solidifies your brand and makes you stand out. And it stimulates word-of-mouth because people want to talk about cool stuff. This will help you with new customer acquisition.
Social media & re-engagement
Once the delivery is opened, encourage your customer to re-engage with you online.
Some kind of thank you note is a great way to do that, as well as encouragement to share content on Instagram.
This way, you'll engage one-on-one with your customer in a public forum. Even negative feedback can be powerful.
Encouraging buyers to create content of their purchase is something you can truly leverage – social proof is a powerful tool.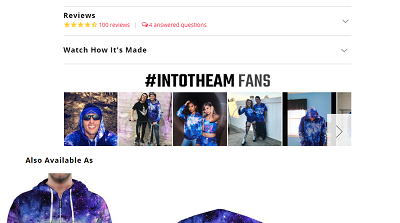 Quality product presentation from the moment of delivery adds to the value that your brand and product provides.
Find other ways to add value and you'll not need a discount sale again!
Be more than just a product
Chances are that someone has bought from your business as they see you as an authority in the market.
This puts you in a position where you can add value to your customers' purchase.
How?
How to guides. If your product is complicated or can be used for a range of situations, create content that shows how to use it for such an application. For example, a video showing how to use your cosmetics for a range of looks.
Product care guides. This is extra important for high-value items. If your product needs regular or complex care and/or maintenance, create a video about it. Printed care instructions are fine, but you'll add value and empower your customer by presenting the same information over a range of mediums.
Create buying guides. A computer part retailer can create content about the best games of the last 10 years. Gift guides around Christmas are another way to do this.
Here's a great example of creating content to support your customers: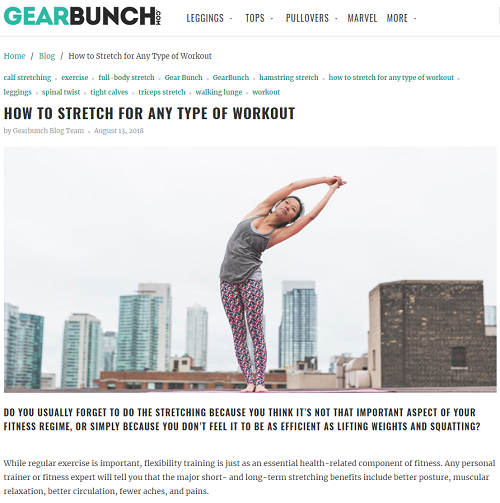 GearBunch is a company that sells leggings. They know that a lot of their customers are women who wear those leggings whilst doing yoga.
This article about stretching helps build trust between the reader/customer and the brand. The company is more than just leggings – they're a brand that helps its customers get the most of their product.
Ask for feedback
Once your customer has had their product for a few days, it's a good idea to ask for a little feedback.
Timing is everything – too late and the purchase may not be on the top of your customer mind. Too early and your customer may not have totally experienced your product yet.
Read more on lifecycle emails
There are many ways to ask for and gather feedback and/or reviews:
Automate an email asking for reviews on your product page
Make contact via messenger, asking for feedback on Facebook
Ask for feedback to be left on a third-party platform, like TrustPilot or Survey Monkey.
Remember that negative feedback can be beneficial for you. An unhappy customer is an engaged customer, and your customer doesn't want to be unhappy.
You don't need to adopt a 'customer is always right' attitude as the customer may not always be right!
But by engaging with both negative and positive feedback, you'll be building that trust with people who are interested but haven't yet purchased from you.
Reward loyalty
Loyalty programs are a great way to empower your buyer and keep them coming back to you. Furthermore, the loyalty program itself is another way that you can communicate with your buyer.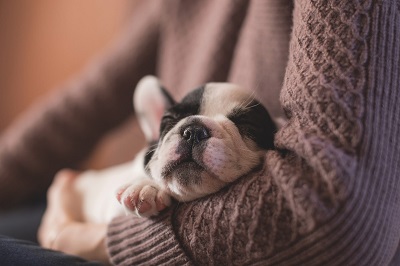 The gamification of ecommerce is a fantastic concept that can echo into your loyalty program.
For example, 10 purchases over $20 gets you a discount for every other purchase.
Automate re-purchase incentives
Asking for feedback is a great thing to automate.
X days after a purchase has been made, an email is sent out to customers.
But there are other things that can be automated – not just emails.
If your product is disposable, such as foodstuffs you know the life that your product has. Automate an email to remind your customer to buy again – possibly with an incentive to do so.
This same concept can be applied for fashion or textiles, too. For example, socks and underwear don't last a lifetime. Automating an email, perhaps 6 to 8 months after a purchase can be a good way to reactivate your customers. Consider the same with seasonal clothing. If someone has bought swimwear from you in May, they might be interested in your range of scarves come October.
Summing up
Customer loyalty is driven when your customer feels empowered and happy with their purchase. This sense of satisfaction begins from the moment their checkout process is completed.
Of course, a brand that keeps customers coming back is mostly based on providing a quality product. Once you're 100% sure that your product does that, it's time to implement a few of these ideas.
Whether your goal is to create a commercial empire or simply start a store in order to sell it, long-term loyalty is something that you can't ignore.
In time, you'll start giving the power back to your customers, who will, in turn, come back to you.