Having a community of power users and brand advocates around your products is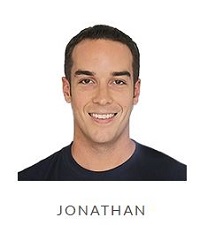 awesome and stimulates customer loyalty. I wanted to dive into what it takes to build such a community, where to start, and how it impacts retention rates and referral marketing.
I had the chance to talk to one of the coolest Shopify experts – Jonathan Kennedy of HeyCarson.com, an agency helping Shopify store owners with small tasks on their sites.
What makes a successful brand community?
Shared interests and value among members and the brand
Lead with authenticity and honesty
Bringing other like-minded brands in, too
Build it when you have a good, stable product
Fueled by brand advocates
High activity
Keeping it clean, pleasant and not spammy
He has had a Shopify store and has built an active group of like-minded Shopify entrepreneurs to share the struggle. Jonathan was generous to share the ins and outs of the process of building and keeping a community going.
Before we start, keep in mind three things about communities:
It might not work as an acquisition strategy as a lot of people think.
You need to be really passionate about the topic, to be the most passionate person in the community – else your energy will simply dry out and you'll quit.
The topic around which the community is built should be broader than your product so there's a lot of value and your brand fits naturally without pushing it.
How to create a community around your product?
First and most important, Jonathan says, it shouldn't be centered around your product. This would be really hard to take off and is limited to the engagement you can get.
Rather, choose an overlying topic that includes your niche. A broader topic will stimulate more diverse and valuable discussion and will attract more people.
Plus, putting value first and not your sales goals is something people like and appreciate.
For example, if you sell eco diapers, you cannot hope to get much out of a community revolving around diapers only. Instead, make it a forum for eco-friendly parenting. This is an emotional and broad topic, and there's a lot to connect over.
Also, people like to be part of something bigger. It makes them happy to talk and shop with you when they see you care for the context your products are used in, e.g. taking care of children in an eco-friendly way.
Do I manage the community alone or find help?
Exactly because the community should be about something greater than your product, you can benefit from bringing another seller with complementary products in. A good match for your eco diapers, Jonathan suggests, is someone selling baby clothes or toys.
You'll need that extra help and expertise. And it looks good that you're not keeping the community for yourself only – to the benefit of both members and fellow sellers.
At what stage of the business do I start?
Definitely not alongside starting the business. Jonathan believes the time for creating the community is after the business has taken off and turned profitable.
It'll make it easier on you to focus on one thing at a time and it'll add credibility to the community.
You want it to be growing with business as it becomes viable.
Getting the first members in
To take off the ground, you need a few core members. Identify the most invested in the topic among your customers and offer them to help you spread the message. Make it clear that this isn't about advocating your brand, but discussing X topic.
You can also turn to friends and fellow enthusiasts for help. The point is to make it a truly valuable place for information on the topic.
What do we talk about in the community space?
You can't engage members only talking about your product. You have to build trust and not give the impression you're constantly pitching to them.
First topics can be based on your power customers to see how that goes. Ask them privately and find the best information to give them.
Jonathan admits he curates topics to share for several months ahead. "You need to be very selective with that," he says.
This way, when you do mention your products and services, it won't sound intrusive and pushy, but naturally helpful.
How do I grow the community?
Of course, it's added value for your customers to see that you have this active community. That enriches the experience and establishes you as an expert in your field who has managed to bring those people together.

That's why it's a good idea to have social buttons and links to the community on your online store. Your customers can feel it's an extra source of information and inspiration to complement their use of the products.
Also, invite your new customers in with links in the email after the first order. From time to time, you can send out content to your subscribers and say there's more like it in the community.
The good thing is that the people really interested in joining will find you themselves thanks to Facebook's Suggested groups feature or hashtags on Instagram.
Last but not least, as you curate good content to share, invite the authors and influencers to join, too. They can add to the discussion and bring their following as well.
On what platform can I build the community?
While it depends on the audience, Jonathan has found Facebook to be the easiest to host a community. It has the elements needed for interaction – comments, likes, private messaging, file section, etc. – and people are already there.
"One problem is that there isn't a native Shopify product that'll put your community on the store front," says Jonathan.
Since most products sold on Shopify stores are highly visual, Instagram can work, too. The good thing is there are third-party tools that display the Instagram feed on the home page and engagement can be high. A downside is that you can't have a closed community on IG.
Update: Now, Facebook has Groups for Pages which means you can create a FB group connected to your brand/ store page. It's convenient and easy to find, as well as makes your business look more legit. There you have a free space to engage with your customers.
Keeping the community going and growing
To reap the full benefits of having the community, though, you can't stop at step 1. You have to nurture it and develop it.
Jonathan admits it really requires lots and lots of effort, enthusiasm and time.
"I don't believe that you can manage and grow vibrant community without you being the most enthusiastic within the community."
Make people stick around and be active
The incentive to getting in and being active cannot be sales promotions like discounts. Then the whole point of providing value for customers and other members alike fails.
Instead, listen to them and seed new topics based on your mutual values. Use new trends and developments in the field to move the discussion forward.
Best case scenario is to turn it into the go-to place for like-minded people to talk and find information on the given subject.
To shake things up, you can include complementary product information and ask for opinions, reviews, and experience. It'll encourage members to disclose a bit more about themselves.
And don't feel bad if a certain topic doesn't engage well, just find another one, Jonathan advises. Just don't reduce the quality once you feel things are working. It won't just keep going on its own.
How much time and energy does it take?
Jonathan warns that if you wear off, the community will crumble apart. It's you who keep it together. So you should choose a topic that you're really involved in and passionate about.
"I spend way too much time moderating the community," he admits. But that's the price of quality.
It's an algorithm thing, especially if you use Facebook as your platform. If you don't post regularly enough, you disappear from people's feeds and engagement goes down. So you have to keep it up every day.
FB groups engagement tip 
If you don't post for a few days, you have to begin reappearing in people's FB feeds again and it takes a couple of days. So good content might not get good engagement. After regular posting, reach is better.
That's a good reason to get moderators to help you, but for the sake of gaining visibility yourself, you have to remain at the lead.
And be patient. It's not a short-term gain. It took Jonathan over 2 years to reach 28,000 members.
Rules and control
With so many members, quality of the discussion is becoming an issue. Spam can kill even the best community.
The way to deal with it is strict rules and actively enforcing them. It's one more way to show the "benevolent" members that you care about the group and its value.
Also, as much as you'd want to grow the community, you'll have to selectively admit people and remove them if they break the rules.
How to tell if the community is working
If you have to choose who gets in and the discussion is live every day, it's working.
Another sign is positive engagement on members' posts – you've created a stimulating environment where members can find information, share experience, ask for advice and so on.
And what about the size?
Fortunately or unfortunately, in Jonathan's experience, the number of people in your community impacts how people perceive it, regardless of how many are actively participating. So you can't really stop letting new people in.
What if people use the community as a support channel?
"Many people try to send me private messages related to the agency on Facebook. I have a hard time directing them to the official support channels we have politely," he shares.
If people know you're the person behind the brand, they'll try to use the community platform for support. Make it very clear that there are other channels available.
Facebook is not a good support channel because it's easy to get overloaded with requests and lose track.
What do you gain from running such a community?
"Many people think I should stop moderating the community," he says. But he enjoys it.
The value of talking to real people (and not necessarily customers) keeps him on track with his business. What he learns helps him build his own brand.
In this sense, the community indirectly helps to get new customers.
It is hard to make it an acquisition channel and you probably don't need to. The main point is that it ads value for existing customers and thus increases their loyalty.
Jonathan and his team at Carson use the community he created for branding, positioning, and influence. Some of their customers join in, but it's also largely comprised of just fellow Shopify entrepreneurs.
So what you can expect to get out of it:
Influence and expert status
Brand awareness and increased trust in brand ("Our brand is recognizable now and it's easier to hire top-quality team members.")
Focus group for research on new trends, needs, market gaps, even language used
Connections with partners and experts
As you see, creating a community can make you more visible within your niche and open the door for innovation, greater customer satisfaction, and collaborations.
I hope Jonathan's sober overview of the process of building and managing such a community will help you decide if that's for you or not.
As he said,
It's like loving the idea of having a business and actually having a business. There's a lot of work to do.
But, on the bright side, those of you who bubble with energy and enthusiasm about their niche, have nothing to fear – it's the perfect outlet to both boost your brand and have fun.