The ecommerce industry is finally turning to retention as acquisition is no longer cheap enough to make money on single orders.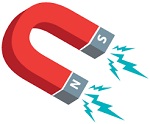 You probably see conversion rates and reach falling, CAC going up, losing money on the first order is the norm now…
What can you do to keep afloat and earn money?
Make up for those CACs to the fullest. Get returns on the money you spent already! Once you paid to play, make the most out of it.
Retain your customers and make profit. Here's how.