Beauty is one of the industries with the lowest customer loyalty. There's so much choice that people feel curious to try ever new products.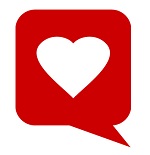 Also, big drugstore brands have traditionally trained consumers to shop at discount. We all know our favorite brand of shampoo is on sale every other month.
Plus, the common misconception that cosmetic products stop working after a while doesn't help cosmetic brands keep customers for long and consistently.
So what can you do as a cosmetic brand selling online to be successful? How to stay in business in such competition?
We say, there's a way to win loyal a customer base and get repeat orders.