The future of d2c (direct to consumer) brands is not unicorns. It's niche $10M ponies.
Bonobos, Glossier, Casper – we have heard all about those darlings of the consumer goods space. Investors love them as they love any disruptors – venture funds specializing in direct-to-consumer (DTC) brands are popping up in Europe and the US.
Forerunner Ventures alone raised $360M to invest in those companies. Also known as DNVB, Digitally Native Vertical Brands are the hope and future of a stagnant market. For a bit, it seemed like consumer brands are following in the steps of SaaS, shooting for the stars.
Can DTC be the new SaaS or gig Economy? Can the new AirBnB be a mattress, razors or underwear company?
Yes and no.
There's certainly a trend to "Warby Parker" every consumer product possible: toothbrushes, contact lenses, shoes, hygiene, nutrition, cosmetics and everything else. Including beer.
And that's exciting for consumers and investors alike. There is definitely a lot of hype for challenging legacy brands. But it is also about expanding specific consumer brands markets (just like Native did with their $12 deodorant).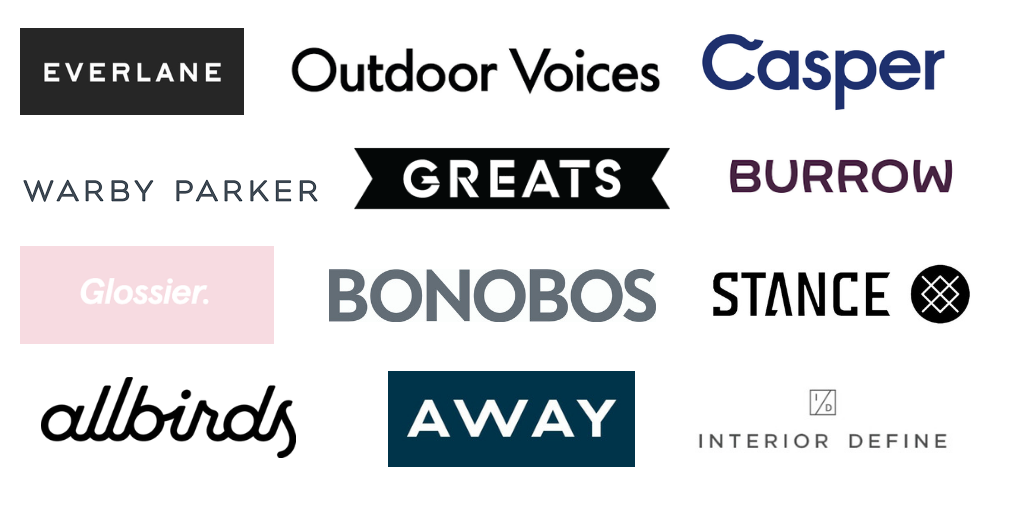 But:
Bonobos sold to Walmart for $310 Million. And they are no longer what every new DTC brand aspires to be when it grows up.
Glossier is currently at $390 million and sales of $40 million (source).
Casper's valuation is reportedly $750 million and their industry is $14 billion annually. (source) Also, when it comes to Casper – Target proposed a $1 billion buyout, but the deal didn't go through and Target invested instead. (source)
And those are the outliers that were first in a niche and early to catch on (most such brands were founded between 2011 and 2014). (source)
This is the scale of being a unicorn in DTC.
The most successful DTC brands cannot and will not get to 3 figures in millions simply because their whole idea and vision is not to be mass product companies.
In SaaS, it was all about growth, scaling and scaling fast. That's assuming endless consumer base and all kinds of upsells and add-ons as business needs change over time. The greatest problem of SaaS is churn – this is because the graph has to go only up and to the right.
Now, challenger brands are changing that perception about building a business. A brand doesn't have to be billion dollars huge to be successful – it can hold a steady $10 million in sales annually and thrive as a niche leader if they tailor to a smaller niche. In fact, Happy Socks, the European eccentric sock brand, makes about $1 million a year (source) and is riding the wave of success in 90 countries.
$10 million is quite doable for most consumer products: it means 100,000 customers spending $100 a year.
100, 000 customers X $100/ year = $10,000,000 in sales
Working with DTC brands at Metrilo, we see they prefer to approach this formula from the CLTV side of existing customers to drive growth.
In-depth: How to increase the Customer Lifetime Value of your brand
That's because modern consumer brands take on very specific niches and consciously choose not to be mass product companies, that's what they set out to change in the first place. They innovate old-school products (like food boxes) or fill gaps for the modern consumer (period underwear). A niche is narrow for a reason and cannot sustain unicorn growth.
This puts a cap on their market size and therefore, their growth. Well, at least for their initial target market. We're about to see the first wave of $10M brands expanding to "next logical" markets, just like Bonobos launched women's brand AYR.
But their power is not in exponential growth, but in sustainable one. How so?
DTC brands focus on the product, it's often proprietary, artisan-crafted or custom-made. This means limited production capacity but higher quality and definitely not much scalability.
If those brands are able to scale that fast, this means their superior products can actually be mass-produced and replicated so the core differentiation is gone. It's a true sign of customer care, dedication and quality that they don't grow so fast and lose control.
It sounds counterintuitive, but the brands of the future thrive on their limitations.
They are built on high quality, not quantity. And so $1 or $10 million revenue might sound little for a tech company, but for a company selling socks or handmade silver jewelry it is awesome.
Especially when we consider how capital-efficient those companies are. Since I mentioned Native – they did a $100M exit at a rumored $500K investment within less than 3 years. AzureCap is reporting a 18.5x return, which is pretty amazing for less than 36 months. (source)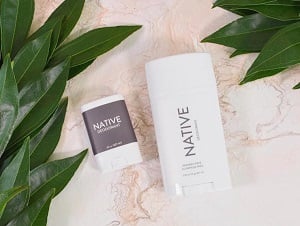 The Saas & gig economy companies business models don't go for profit, but for growth. Unlike them, DTC brands are usually profitable in their first 12 months. They usually recover their CAC on the first purchase each customer makes – and hence can grow with raising less capital.
And obviously, huge corporations like Unilever, P&G and the like will start acquiring those $10M brands. At the end of the day, they're eating up the incumbents' market share by offering a replacement product for a specific niche of their customers.
When I first read about P&G acquiring Native on TechCrunch, I was surprised about two things: first, seeing a customer of ours appearing on TechCrunch for being acquired, and second – well, you know – TechCrunch is writing about a deodorant acquisition!
So sit back, relax and expect to read about the latest $10-100M acquisition of a 2-year-old brand you've never heard of that sells a consumer product for a niche you didn't even know existed. Exciting times are ahead of us both as consumers and entrepreneurs!