Ecommerce is proving to be the best channel for selling niche products.
There are so many hip products now nobody had heard of before and they're an awesome way to start eCommerce business with differentiation in mind.
Many of the eCommerce entrepreneurs who work with us sell such niche products online and we see how successful they are.

Why niche products sell so well online?
Ecommerce gives forward-thinking merchants a bigger reach to compensate for a smaller target group, and endless opportunities to educate about a new product.
Actually, it might be even easier to cater to a more specific target customer group online – you have better targeting tools and traffic efforts can be really well-focused. Otherwise, physical locations rely on foot traffic and location definitely shrinks reach.
The key is building a community around people's shared interest in an unordinary product. It's better if you, as a seller, are interested in the specific product or have expert knowledge of it. This would make it easier for you to create a following.
Examples of niche products that will be seeing great sales in the new year
The following are 20 niche products that have started fad of their own and see awesome results in sales.
1. Healthy food and drinks on the go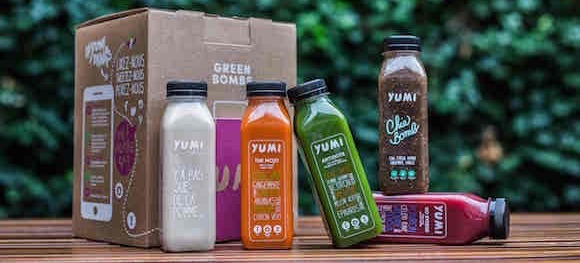 You won't believe how many people are ready to order a selection of smoothies for the next 2-3 days instead of making them. That's proof people will pay for convenience.
Especially with all things healthy on the rise, any product that saves them time and helps them eat well on a busy schedule should be successful – given that quality and freshness really are as promised.
2. Indoor herb garden devices
Young people now follow two big trends: they are tech-savvy and they care about what they eat. It's very hip right now to grow herbs in one's own kitchen.
That's opening the market for smart devices that water plants while people are away and alert if soil fertilization is needed. Some have additional lighting to enhance plant growth. Others double as fish tanks so the fish fertilize the soil and the soil filters the water. The closed ecosystem is the perfect smart gadget for the urban environmentalist.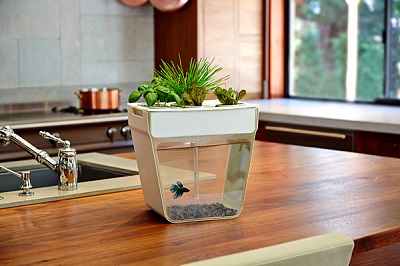 This again is an opportunity to release your own proprietary design and grow a brand, or find suppliers and compete in the more affordable price range.
3. Buy it for life (BIFL)
We see a rise in more conscious buying – buying for life. It's the opposite of buying cheap and poorly made products, only to replace them with other cheap buys when they break or wear out.
Some people are tired of buying low-quality stuff and prefer to pay more for a better-made item that will last as long as they need it – some items like gear and leather bags sell to last a lifetime. There's a huge subReddit where people recommend such products made to last.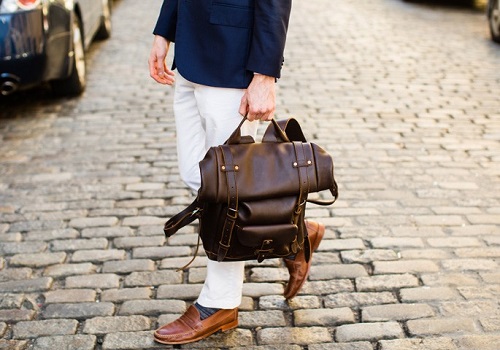 If this fits your philosophy and you already have a durable product that you can vouch will last to be inherited by your customer's grandchildren, stick the "buy it for life" and "built to last" labels on it and go ahead.
If not – maybe it's time to reconsider what makes more money. Many entrepreneurs joining the movement will tell you that premium products with a compelling advantage and a good margin is a much better business than pushing low-quality, low-margin stuff with no story to back it up.
4. Unicorn-themed clothes & accessories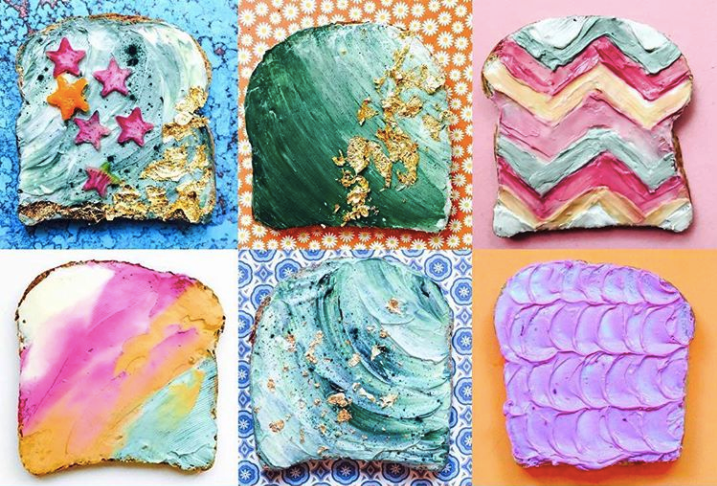 This is one most of us are familiar with. Unicorns have been around forever basically, however it's just now that people started obsessing with unicorns. With the communication tools that we have nowadays (Social Media), people find it easier to show their addiction to unicorns and unicorn-themed clothing and accessories.
Until you know it, things like unicorn inspired beauty items, unicorn-like swimming pool floaties and all sorts of other shiny, colorful and glittery stuff have flooded in. There are also quite a bit of clothing inspired by the unicorn trend. What helps this become a trend is that most of the accessories and clothes are also the perfect festival gear too!
The graph below shows there's constant interest, but unicorn-themed items are in demand now and might be here to stay.
5. Nootropics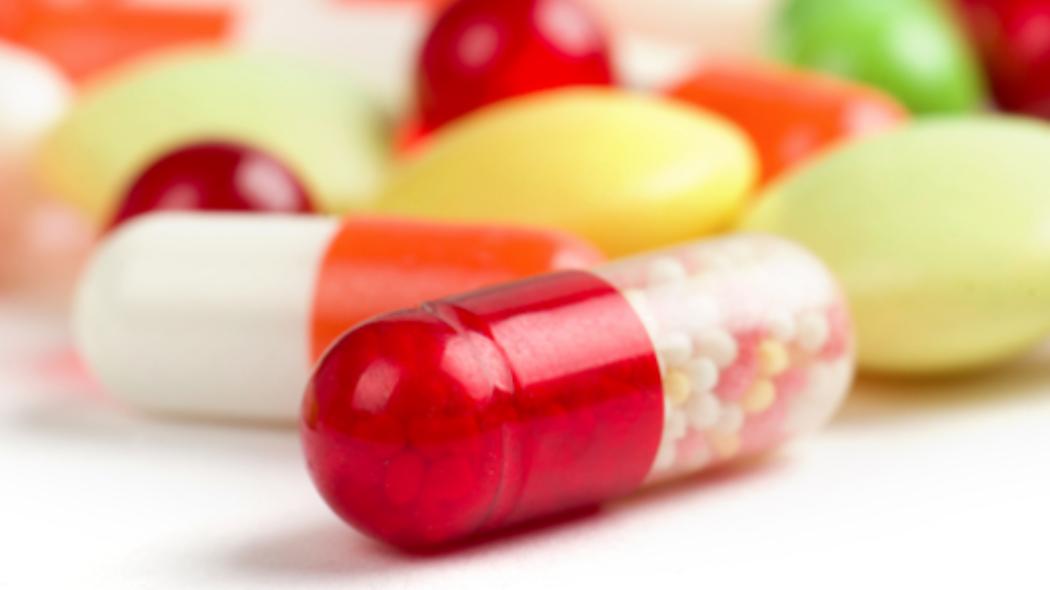 It does not get any more specific and niche than Nootropics (also known as smart drugs/ cognitive enhancers). We've all watched superhero movies and dreamed of boosting our capabilities.
A bit disappointingly, Nootropics don't make superhumans, but they help memory, creativity, motivation, reflexes, etc. Tim Ferris, the Bulletproof Executive and the pressure for productivity, effectiveness, focus and performance fuel the demand for such supplements.
Just be careful – in some parts of the world you might face legal restrictions.
6. Cool socks
Not kidding. Ingenious entrepreneurs figured out that we buy socks fairly regularly and in bulk, but don't want to spend time on it – their product takes the task off the plate.
Another example of eCommerce taking convenience to a whole new level. How niche is this? Do you own a pair of mustard-colored socks? Exactly.
7. Craft drinks
That product niche is a great example how eCommerce can respond to the growing demand for craft, non-mainstream products.
Connoisseurs of cider, whiskey, beer, wine and others rely on small online shops to supply them with their favorites that are hard to find in traditional shops.
The beauty of those niche online shops is that they carry a large variety and often connect customers with small, artisanal and local producers.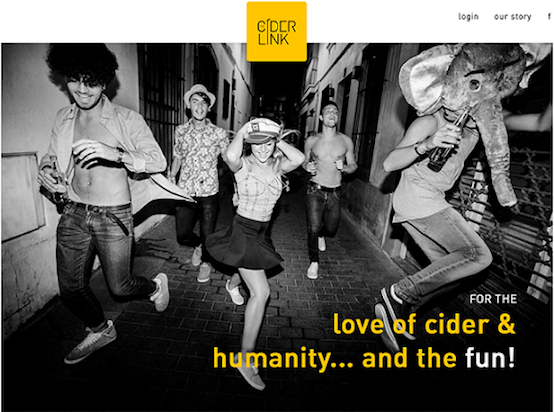 8. Smart backpacks
Digital nomads and entrepreneurs – a key consumer group online and opinion leaders – travel a lot and bring their gear along. That's why it's only natural to see a demand for better backpacks.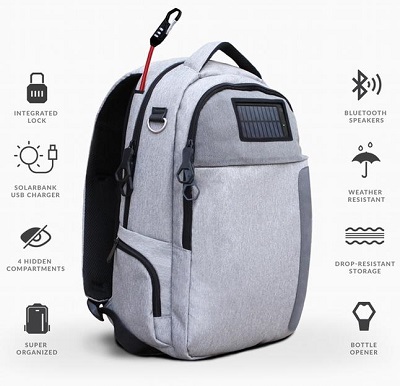 They come with chargers, USB, Bluetooth, RFID and other geeky extras that we're not even sure how to use – but hey, there're people who do. The good thing about those smart backpacks is that they have to be well-made, durable, and so it's a premium product by default and you can make a good profit.
Only choose your suppliers carefully and make sure the products is really high-quality or you're quickly get busted.
9. Detox tea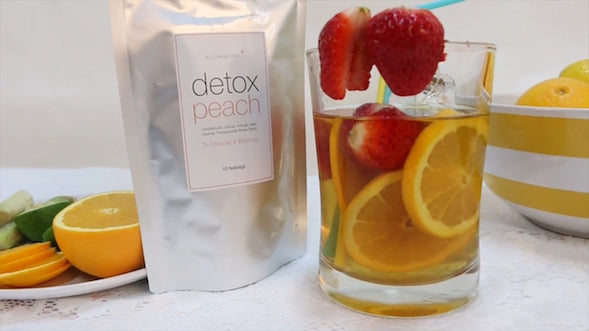 These are the rage – in some offices, if you don't drink them, you're an outsider. Sellers score repeat purchases by offering subscriptions for a monthly supply. The fad is huge on Instagram because chic thermo bottles and cool tea strainers are offered to complete the branded experience.
10. Journal notebooks and personal planners
Mindfulness is trendy and so are old-school products that bring back focus and connection to self – notebooks for handwriting aspirations, ideas, and plans. It sounds cheesy but journaling is making a comeback as all gurus tell their followers to write down for 10 minutes each day and chronicle their path to success.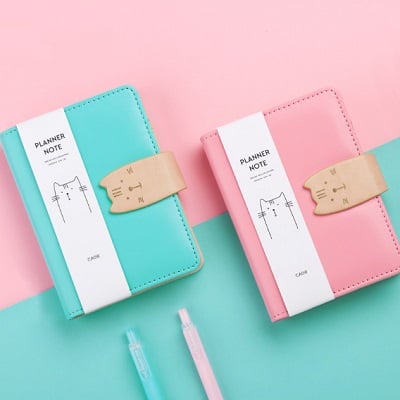 You can either create your own planner designs and run a brand or import some ready-made notebooks. When deciding, think about the language your customers speak (English may not be best for everybody) and check for silly spelling mistakes if you're buying a ready product.
11. Eco-friendly feminine products
As Millennial women are at their peak now, they're the driving force in feminine care. They're more environmentally conscious than their mothers and care about the amount of waste their monthly periods produce.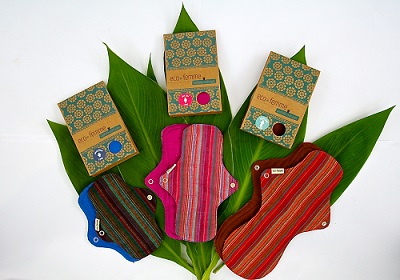 This has led to many innovations in period hygiene products such as reusable menstrual cups, washable period panties, and biodegradable panty liners. It's a great time if you have such an idea, too. Anything that makes women's lives easier during that time of the month and takes the discomfort off their heads is going to be appreciated, really.
12. Matcha
It's green tea powder, which is more concentrated and gives you all the good things that are in the leaves. The health trend catapulted this particular kind of tea to celebrity status. Overall, the tea and tea related products niche is huge and surely interesting offerings are still to come.
13. Beard oil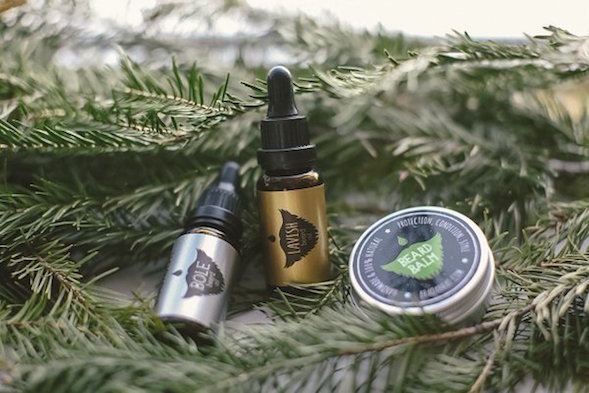 Who knew men were so into pampering? The rise of the lumberjack certainly helped the never-seen-before cosmetic products and accessories especially for beards to come to being and find a place on the bathroom shelf of so many men.
The niche even splits for narrower target groups: there are brands for the trendy professional who is overlooked by other brands targeting hipsters. Niche product to the core, and yet – the customer base is big and growing since facial hair is not a taboo in the office any more.
14. Coconut oil based products
Pinterest claims it's healthy and miraculous both when eaten and when used in cosmetics. Products that include its range from smoothies and raw desserts to homemade hair conditioners and lip balms. The interest in the raw substance is so huge, we wonder if there are enough coconut trees out there to supply it.
15. Coffee scrubs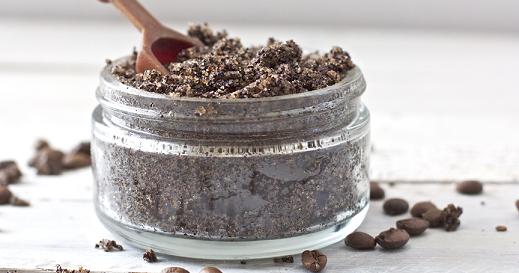 Used as an exfoliant for face and body, that's another example of eCommerce catering to the healthy trend.
Plus this one sells waste – leftover coffee grounds – which is in line with the "no waste" and "reuse" philosophies that are gaining momentum. When you think about it, it's an awesome way to earn a little bit extra from your coffee shop leftovers.
16. Specialty coffee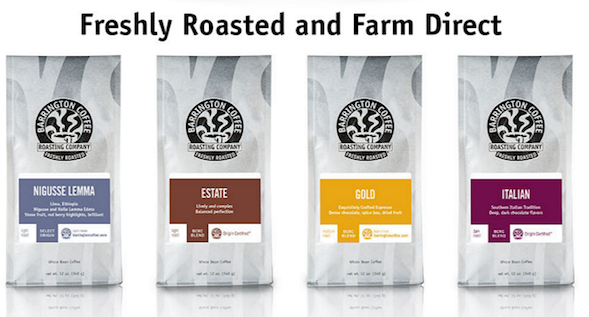 Talking about coffee, it's another product niche that's changing. People care more and more about the quality of their morning brew.
With organic, fair trade or just fresh selection, local roasting companies are overtaking the market. Fast delivery and monthly supply bundles help them stay competitive to store-bought mass coffee.
17. Chalk paint
Maybe it's Pinterest's influence or people are just tired of telling their kids to stop drawing on the walls, but it seems like every house features at least one chalk-painted wall.
Hard-core DIY-ers make their own and yet, there are enthusiasts who prefer buying the ready toned paint. With the upheaval DIY home improvement is seeing and the breeze shoppable pins are, no wonder this niche product is doing great.
18. Sustainable and ethical clothing
As environmentally-friendly lifestyle is spreading among the wealthier, the clothing industry is shifting to more sustainable manufacturing and attention to materials. Brands focus on very narrow customer segments like environmentally conscious surfers or highly sensitive to synthetic fabrics mothers-to-be.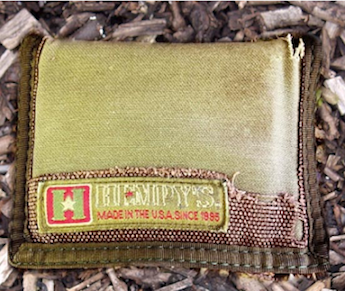 19. Wood glasses
Yes, it sounds rough and bulky, but they are not. Technology has allowed eyewear to be shaped and polished beautifully out of wood and complete with any kind of lenses people need.
The trend started with artisans crafting them themselves and now you can dropship from China. Price varies, but it's affordable generally, which helps the fad spread.
Who likes them, you ask. In fact, modern young people are kind of fed up with plastic and wood adds a crafty whimsical touch to their look.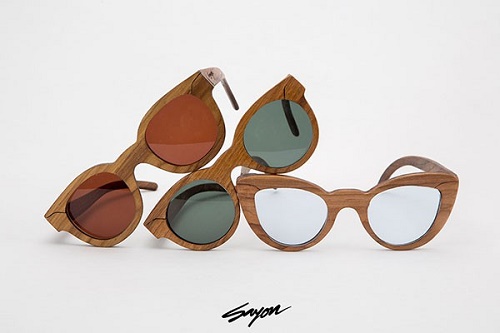 20. Enamel Pins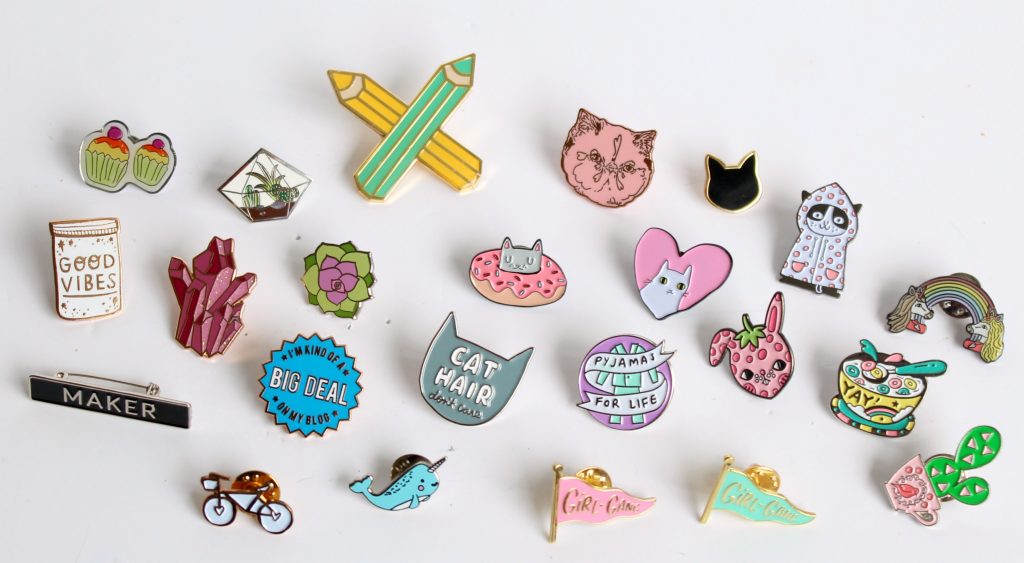 Enamel pins are a nothing new. These fashion items have been around for decades, but it seems like the demand for them is on the rise now.
Personalization nowadays is valued above most things and enamel pins are the perfect item for personalizing clothes, backpacks or anything else that can take a pin.
Why people like them? It's an easy way to signal belonging to a social or lifestyle group, music taste, or love for a pop culture products (movies, books, etc.). Fandoms can be really good and loyal customers if you serve them the right products.
21. Subscription boxes
This niche within eCommerce has its niches too! Since it makes economic sense to apply the model to products people buy regularly, shopping for staples will never be the same.
Artisan/ local  food and drinks; cookies; natural food; recipes plus ingredients; ready cooked meals on a nutrition plan
….the options are endless.
22. Pet food + accessories
When you think about it, it makes perfect sense – instead of putting dog food on your grocery list every two weeks, you can save the effort subscribing for a box.
23. Vapors (electronic cigarettes) and accessories
With the ban on smoking in public spaces spreading worldwide, people turn to the legal alternative. The variety of flavors has its appeal and the niche seems to be thriving.
Maybe reports of heavy smokers who managed to decrease toxic intake thanks to the vapes help. Or maybe it's the convenience of a quick draw without having to go outside and smoke the whole thing.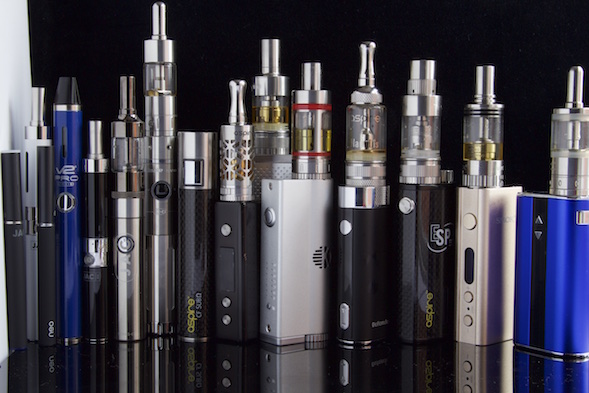 24. Phone power banks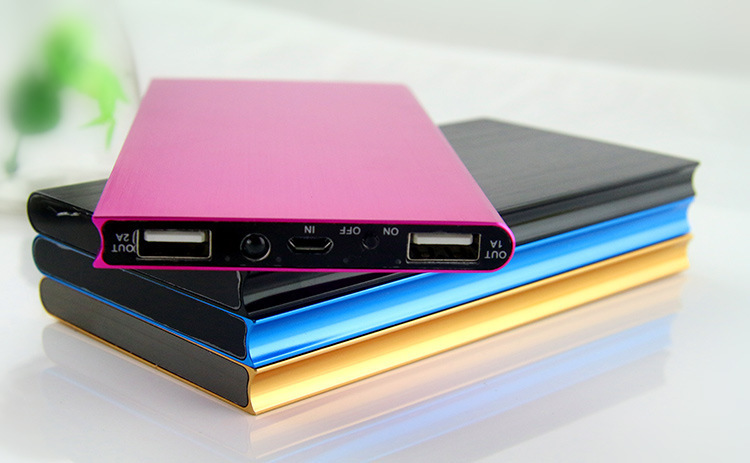 Our smartphones have become such a necessity that many people dread going out without their personal device.
To be constantly in contact, they need extra charge on the go and technology happily delivers – portable power banks are a must-have item in both women's purses and men's backpacks.
They're so mainstream now, people get choosy in terms of weight, style, color and capacity.
25. All things VR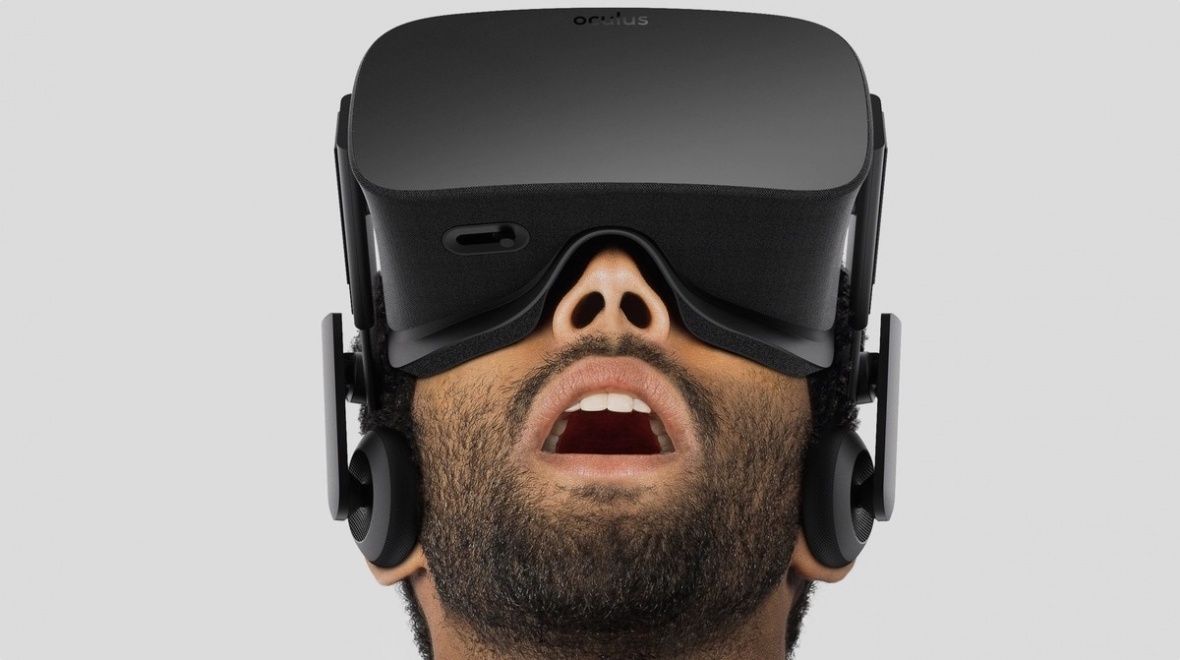 Virtual Reality has already made it into our lives and it's here to stay.
Everyone is curious to see how far it can go, which encourages businesses to do all sorts of things with the technology.
Whether it's going to be gaming headsets or just goggles for watching videos, you have plenty of options. It's a new and exciting technology so the demand is there. Only, as with any tech gadgets, quality will matter over price.
26. Fandom items (mugs, T-shirts, etc.)
Fan wearables are always cool. Some communities (DIY moms, vegans, dog lovers, Game of Thrones fans, you get it) are so strong and so well-established niche markets that whole businesses can be built around them.
If you know the typical member of such group or you belong to one, it'd be way easier to enter the niche and reach those people without seeming like an imposter.
Are you switching to niche products to sell online?
Of course, we're not saying you should drop what you're doing and start selling products from the above-mentioned. These are just to keep you informed what's trending in the industry.
If you're happy with your current range, you can keep an eye on individual product performance and just update where needed.
As we said in the beginning, entering such a niche would be easier if you are an enthusiast and/or expert on the product. Or eager to learn because you'll have to make happy people with very special preferences who know a lot about the product.
What's your niche that we missed? You can choose to start an online store in any popular niche and sell anything you love. Using Oberlo, you can easily add thousands of different products from any niche into your online store. Sell anything you want, anyway you want.