Ecommerce is proving to be the best channel for selling niche products. Ecommerce brands are able to reach their intended audience regardless of location, which is vital for narrower niches and special products.
Why niche products sell so well online?
Ecommerce gives forward-thinking merchants a bigger reach to compensate for a smaller target group, and endless opportunities to educate about a new product. You can easily reach good niche markets.
We work with many entrepreneurs who make or have designed/ invented their own improved version of a product to innovate traditional categories like sports gear, food, baby care, personal hygiene and many, many others.
They often sell exclusively online and we see how successful they are for two main reasons: good, original products and effective communication with the customer group. The key is building a community around people's shared interests and how an unordinary product fits in the puzzle.
Here, we give you awesome popular products to sell online that are welcomed by customers and change their traditional niches so you get inspired to start working on your idea or push harder and grow your brand if you already have one.
Get deep in growing a DTC brand:
DTC brand Academy by Metrilo
Examples of niche products that will be seeing great sales in the new year
The following are niche products that have started a fad of their own and see awesome results in sales. If you have a similar idea, go ahead and launch!
1. Healthy food and drinks on the go
You won't believe how many people are ready to order a selection of smoothies for the next 2-3 days instead of making them. That's proof people will pay for convenience.
Healthy meal deliveries are a growing niche too as more and more people can afford to order freshly cooked lunch at the office or a weekly family menu. Zielony Puzzle, for example, a Polish meal delivery, lets you choose your diet and menu preferences to stick to your eating regime.
Ripayon in France, on the other hand, makes ordering team or family meals for sharing easier than picking a few different dishes.
Especially with all things healthy on the rise, any product that saves time and helps people eat well on a busy schedule should be successful – given that quality and freshness really are as promised.
2. Lunch boxes reinvented
People everywhere are obsessed with wellness and living healthily so any product that caters to that end is welcome. Home cooking and bringing lunch to work are getting a much deserved comeback so lunch boxes are in again. The catch is they have to be cool now.
New designs for optimal convenience (Faitron HeatsBox®, a mobile heating food box) and versatility (Prepd Pack with modular inner containers) are a must to make younger generations spend between $ and $ on a lunchbox.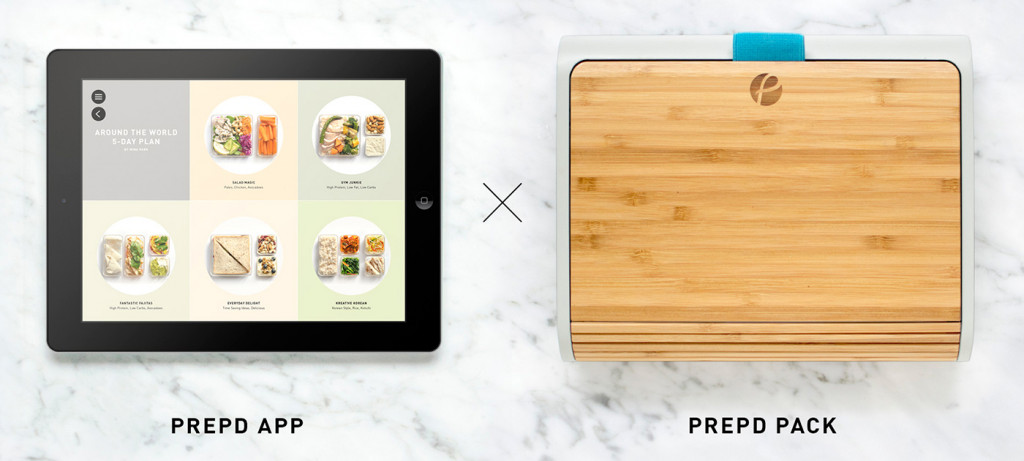 Many brands build a more comprehensive customer experience by adding a meal prep app full of recipes and grocery lists to streamline the use of the lunchbox. This is genius because it ensures the continuous use of the core product while generating monthly recurring revenue through the app subscription.
3. Reusable food wrap
As consumers shy away from single-use plastics, innovative and eco-friendly solutions take the stage. Heavy DIY heads have been making their own reusable food wrap at home for a long time, learning from old times traditions in keeping food fresh.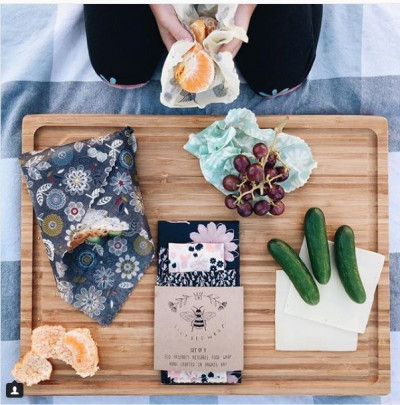 For the modern busy person, however, now many options are available to buy online. LilyBee Wrap is one of them and is made from beeswax.
The family-owned company says that so far over 12,000 families have switched from cling film to its product so a massive change is underway and other environmentally-friendly solutions to everyday products are also likely to take over our homes.
4. Zero-waste beauty products
Like it or not, younger generations are much more eco-conscious than their parents so many product categories are rethinking packaging as one of the most harmful to the environment. Beauty products especially are facing increasing demand for less and less harmful packaging since their use cycle is quite short and bottles, jars and brushes soon end up in the landfill.
Related: Winning customer loyalty when selling beauty products online
Some alternatives to plastic that are becoming mainstream are: bamboo toothbrushes (compostable), glass skincare jars (recyclable), ocean debris soap containers (upcycled), textile makeup tissues (reusable) and bar shampoos (no packaging needed).
Refill cosmetic products are also becoming popular because they save on packaging – like by Humankind deodorant.
Even big companies like L'Oreal and Chanel are slowly moving towards sustainable packaging so soon it will be more the outside what matters than the inside.
Read more: Modern packaging as a marketing channel for beauty brands
5. Special needs cosmetics
Mass cosmetics are not created for the special needs of some users, they are for the lowest common denominator. So customers with skin conditions and harsh skin problems turn to niche beauty products for treatment and reassurance.
One brand that restores the confidence of people with vitiligo is Zanderm. Another is MiSMo Body Care that sells body and beauty products for people with highly sensitive skin including rosacea.
6. Buy it for life (BIFL)
We see a rise in more conscious buying – buying for life. It's the opposite of buying cheap and poorly made products, only to replace them with other cheap buys when they break or wear out.
Some people are tired of buying low-quality stuff and prefer to pay more for a better-made item that will last as long as they need it – some items like gear and leather bags sell to last a lifetime. There's a huge subReddit where people recommend such products made to last.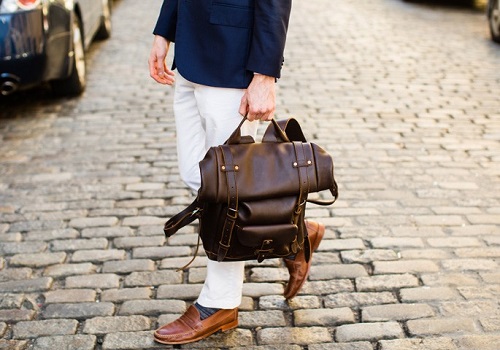 If this fits your philosophy and you already have a durable product that you can vouch will last to be inherited by your customer's grandchildren, stick the "buy it for life" and "built to last" labels on it and go ahead.
If not – maybe it's time to reconsider what makes more money. Many entrepreneurs joining the movement will tell you that premium products with a compelling advantage and a good margin is a much better business than pushing low-quality, low-margin stuff with no story to back it up.
7. Specialty shoe cleaning kits
Shoe care is not just for sneakerheads any more. More and more people are realizing proper care can give their (hard-earned-and-paid-for) shoes a longer life. Trends like minimalism and quality over quantity also help promote having fewer but better things so shoes obviously need to get some maintenance to last longer.
Most shoe care products come under dedicated niche brands like pioneers Jason Markk and artisan-approved Monsieur Chaussure.
While shoe brands can add care kits to their product range, it's not the same as having a stand-alone brand, exhibiting real expertise and focus. Inbound marketing based on valuable content works great for such ecommerce stores and customer retention should be easy to stimulate.
Read more: Customer retention & DTC brand report 2019
8. CBD products for pets
With legislation of CBD in many countries, the use of CBD oil products is growing. Not just for people, but pets too. Studies suggest CBD has positive effects on many health conditions in our furry friends and we expect it to become mainstream health product just like any supplements soon.
Cannanine is one brand that offers CBD oils for dogs in case of epilepsy, joint pain, tumors, anxiety, and more. It's important to note their oils are completely THC-free, meaning without the psychotropic and addictive effect of marijuana.
9. Craft drinks
That product niche is a great example how eCommerce can respond to the growing demand for craft, non-mainstream products.
Connoisseurs of cider, whiskey, beer, wine and others rely on small online shops to supply them with their favorites that are hard to find in traditional shops.
The beauty of those niche online shops is that they carry a large variety and often connect customers with small, artisanal and local producers. Also, niche brands with artisanal spirit find their fans and are able to share their journey.
10. Smart backpacks
Digital nomads and entrepreneurs – a key consumer group online and opinion leaders – travel a lot and bring their gear along. That's why it's only natural to see a demand for better backpacks.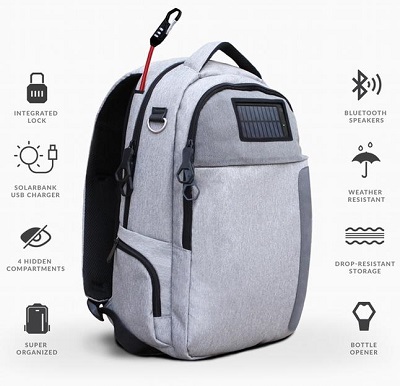 They come with chargers, USB, Bluetooth, RFID and other geeky extras that we're not even sure how to use – but hey, there're people who do. The good thing about those smart backpacks is that they have to be well-made, durable, and so it's a premium product by default and you can make a good profit.
Only choose your suppliers carefully and make sure the products is really high-quality or you're quickly get busted.
11. Quality tea
Tea is making a comeback as it is associated with healthy living and mindfulness. It is still easily branded as an exotic product, not readily available in the Western world, so it can make a good premium.
Vahdam teas shortens the time from a garden in India to customer. Birchall Tea has been keeping the tea tradition alive for 140 years. Both companies' branding positions tea as an everyday luxury, which is in line with the overall trend for artisan foods and drinks, superior to mass consumption products.

12. Journal notebooks and personal planners
Mindfulness is trendy and so are old-school products that bring back focus and connection to self – notebooks for handwriting aspirations, ideas, and plans. It sounds cheesy but journaling is making a comeback as all gurus tell their followers to write down for 10 minutes each day and chronicle their path to success.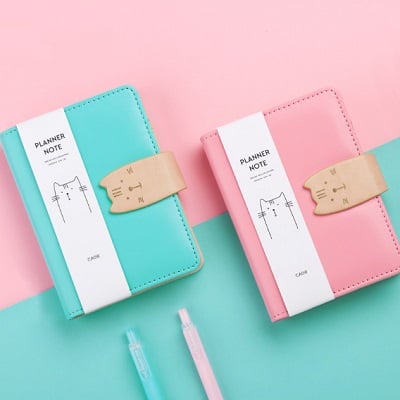 You can either create your own planner designs and run a brand or import some ready-made notebooks. When deciding, think about the language your customers speak (English may not be best for everybody) and check for silly spelling mistakes if you're buying a ready product.
13. Eco-friendly feminine products
As Millennial women are at their peak now, they're the driving force in feminine care. They're more environmentally conscious than their mothers and care about the amount of waste their monthly periods produce.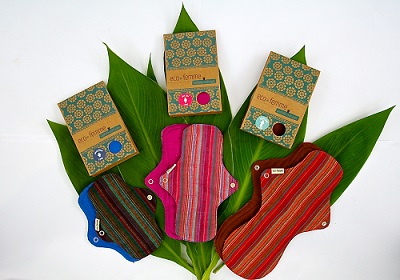 This has led to many innovations in period hygiene products such as reusable menstrual cups, washable period panties, and biodegradable panty liners. It's a great time if you have such an idea, too. Anything that makes women's lives easier during that time of the month and takes the discomfort off their heads is going to be appreciated, really.
14. Special design clothing
Big brands often lack specific types of clothing because they just don't fit with their trendy collections. So people who want timeless, functional clothes, have to look elsewhere. A growing cohort of entrepreneurs fill these gaps with specially designed sports gear, outdoor clothing, beach wear and so on. Buyers from specific regions and climates appreciate the choice available and the attention to functionality, not trendiness.
One such brand is Norrsken, which makes quality warm jackets for women in the areas of the Northern LIghts where winter's harsh and a jacket is worn most of time and to every occasion. The jacket's are designed to keep warm and look good in a woman's everyday. Not that this was impossible for a high-street brand, but Norrsken focuses on function and comfort, which many customers would appreciate.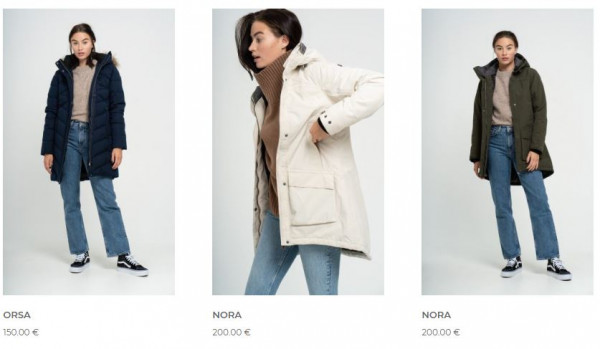 15. Sustainable and ethical clothing
As environmentally-friendly lifestyle is spreading among the wealthier, the clothing industry is shifting to more sustainable manufacturing and attention to materials. Brands focus on very narrow customer segments like environmentally conscious surfers or highly sensitive to synthetic fabrics mothers-to-be.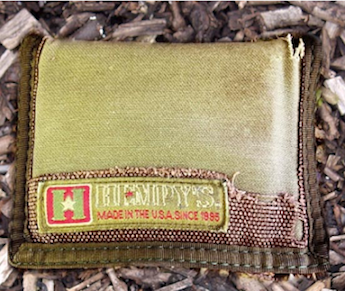 16. Pet food
Just like human food, pet food is getting a makeover. More and more pet owners are concerned with the quality of traditional kibble so they turn to companies that use human-grade ingredients and good production practices to make nutritious dog and cat food like Pure Pet Food, for example. This brand goes even further and freeze-dries its food to keep longer without preservatives and make the raw meal closer in texture to the convenient kibble.
Raw and no-grain diets are also on the rise so if you're in that niche, add some variety to the core meta-rich range.
17. Fandom and crafted novelty items
Fan wearables are always cool. Some communities are so strong and so well-established niche markets that whole businesses can be built around them.
If you know the typical member of such group or you belong to one, it'd be way easier to enter the niche and reach those people without seeming like an imposter. Storiarts is an online shop for avid readers where they can find scarves, tote bags and other accessories with quotes from favorite books, spreading the love for literature.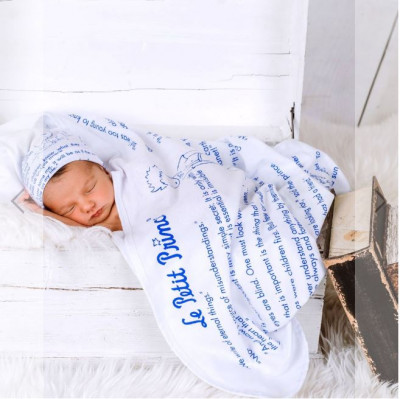 You see the habits and needs are changing, lots of innovative products find their loyal customers and your wild idea might not be that wild after all! We encourage you to launch that original product of yours if you think it will make people's lives easier and better – so many entrepreneurs are already doing it in disrupting the sleep of big corporations.