Inbound marketing for ecommerce websites seems to be a pain for many. Our readers ask us how to set up an inbound strategy and how to measure those efforts so often that it makes us wonder. There are so many resources on the topic out there (and we will mention some of them)!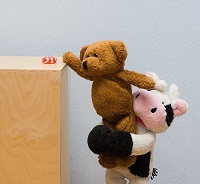 And yet, the majority of ecommerce sites still don't do inbound. It seems discouraging – so many things to do.
Worry not. We decided to make things more realistic for you and your budget because, let's face it, all those guides make it sound as if you need a 10-people team to do just that.
So, once and for all,
inbound vs. outbound?
If you're to remember one thing:
outbound=push
inbound=pull
Outbound marketing is the old-school approach: forcing sales pitches on people without them asking for it, interrupting them as they're doing something else and basically crying for their attention. Think typical ads in magazines, on TV, radio, on billboards and Internet banners.
What's bad about it? It's aimed at a huge audience that is not actively interested in your product and, therefore, can get annoyed at the interruption.
Inbound marketing, on the other hand, puts value out there for an interested audience to find and make use of. In consequence, they discover the company and its products and are much more likely to buy from it – after they've benefited from the company's generosity.
This is what all marketing software companies do – they provide knowledge resources, educate their audience and become the top-of-mind partner when that audience is ready to buy. Of course, that's another industry, entirely B2B, and its dynamics are different. We focus on e-commerce from now on in this article.
What does inbound marketing include?
Inbound marketing includes:
Social media
content marketing, including educational resources, white papers, buying guides, styling tips, lifestyle articles, lookbooks, recipes, tutorials, DIY how-tos, industry-related news, interactive tools and games, specialty classes, videos, etc.
Basically, it's any form that is not a product page and doesn't hard-sell but builds a relationship and provides value for free. It has to be informational, helpful, genuine, objective, rich and passionate, in line with the brand and cool. It shouldn't be self-glorifying or push your products forward.
What is the point of inbound marketing in ecommerce?
Providing value and answering customer questions to make their life easier. Those efforts, if done right, should position you in your audience's mind as a passionate expert on your topic, who lives in the world of your product and can be trusted for quality info about it.
How to start with Inbound Marketing for ecommerce?
You need to take inventory of what you have first and decide how to use that for inbound.
How your product guides your inbound
Not surprisingly, the nature of the product dictates your inbound strategy to a large extent. Electronics call for a different strategy from food.
So think about your product and its uses (even alternative ones); how it connects to other products and what people need to know when buying and using it.
Does it require maintenance? How is it stored or protected? Is there anything noteworthy in the way it is manufactured or supplied? What are the values behind it?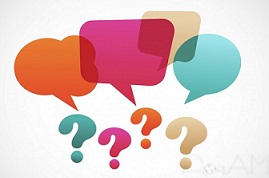 And last, but not least – is it shareable, customizable and suitable for showing off or is it for confidential and discreet use?
All these questions will give you a starting point.
Then, think of all possible touch points with your audience – all types of information (broadly speaking) that can be produced in relation to your product. It doesn't have to be directly talking about it – on the contrary, it should be a wide specter of relevant content that doesn't bore with one focal point (e.g. duvet covers) only.
The good thing about ecommerce is that you usually have a good old-fashioned physical product and shouldn't be worried about giving away too much about it for free. Software companies and the like are not so lucky as you.
In some cases, you can benefit a lot from disclosing the whole process behind the product – if it's natural cosmetics, for example.
And always consider the brand voice you want to keep up and how any idea would match it. If you want to be friendly and cordial, your materials should help the mood.
If you are selling those natural cosmetics to cautious mothers, your content should be grave serious about unnatural cosmetics, well-researched, and educational.
Inbound marketing depends on the buying personas
After you look at your product, take the time to audit who it is for. Create as many buyer personas as needed and make them as real-life as possible.
Try to imagine your perfect customer with all details – interests, occupation, income level, hobbies, use of your product, and most importantly, what kind of information they consume and where on the Internet.
You might come up with more buyer personas than expected and that's a good thing because what works for some won't work for others.
Take into account their varying level of expertise using your product, different motifs, and purposes, as well as the basic body type (for clothes) and style.
Find out what problems they hope to solve with a product like yours and what is important for them in the buying process.
Then, you'll be able to address those issues on multiple occasions with your inbound efforts and eliminate them one by one as an obstacle.
Our DTC Academy has lessons on identifying your buyer personas and a worksheet to help you do it for your brand.
You'll have to do a little stalking of real people who you believe fit your personas to see what social networks they're active on and what content they interact with. It seems tiresome and maze-like, but it's worth it. You'll discover things you could never guess.
Also, look at review sites in your niche. What seem to be the people there – users, authentic, paid promoters? If they seem honest, take note of issues they mention. These are their priorities and factors when making a buying decision.
And finally, go outside and observe them – preferably using a similar product.
The Customer lifecycle map
Next in creating your inbound marketing strategy comes mapping out the journey from the first touch with the company until the end of the product use.
The purpose of this map is to identify what the personas need at each step – before buying, when buying and after, while using the product.
By providing the information they need at each step, they'll be coming back to you. And that's the single benefit from an inbound strategy.
What budget do you need for inbound marketing?
As we're talking smaller ecommerce business here, we'd like to keep things low-cost and realistic.
While you could easily go big with developing custom tools (e.g. 3D viewer) or planning a huge content output, it's better to start with the basics that you and your current team can take on as part of your daily tasks and not hire someone new.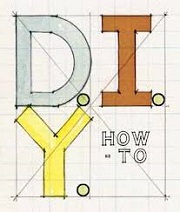 Keeping up 2 social media profiles (don't push yourself from the start) and creating written content should be pretty easy. Based on your persona research, determine what those social media should be and what content engages best.
Then, fill up on such content (more ideas in a few seconds). Buying guides, stylebooks, recipes, etc. – compile some so you have resources to share. You probably know that distributing that content to influencers and/ or giving products for review is a widely used tactic. This can take some time, but it's your first content and needs to make a good impression.
So far, you don't have to spend anything. Yes, it requires some effort from the team, but you're the people who know the product and now the audience best so don't outsource that. Put your passion and expertise in it.
If you feel like it'll benefit from professional photography or graphic design work, try to find a friend or a freelancer, but don't go overboard here.
Our point here is to show you that you can keep things in-house and in control. That's important, particularly in passion-driven businesses where the story and the personal touch are just as important as the quality of the product.
Ideas for Ecommerce Inbound Marketing
We realize you might be thinking, "Ok, tell me exactly what I can do that gets people in." We'll explore an example of a craft cider online store, so keep in mind all considerations mentioned before about different products and audiences.
So, you sell craft ciders online. You've identified your audience and what they care about – quality, cider from real fruit, homemade by family brewers, etc.
How do you pull them in?
The manufacturing process
To connoisseurs, this is interesting and can be a point of reference. The process is often what sets your product apart from the mass-manufactured.
Is an interesting technology/ machine used? Do they grow their own fruit (or how they supply the cotton/ the coffee beans/ the milk)? A quality product always has an exciting story to tell.
The stories of the people who make it
A niche product like cider enjoys a particular audience and chances are they appreciate not only the product itself but the story and values behind it.
Artisan products generally have that advantage. Interview the brewers, make videos of the breweries, show how cider comes from the deep connection between family and nature. For inspiration, read the story of Neeman Tools.
A guide to varieties
People need help choosing and giving them the objective information to make the step can set you apart. Take REI, the outdoor gear seller, for example – they have choosing guides to most of their categories.
It really looks good that they also have products of all varieties mentioned. If you also have a large selection of ciders, it's a neat way to show it off with a complete guide to ciders.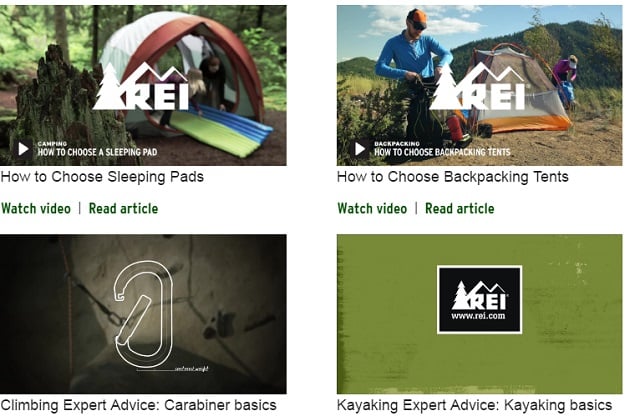 Food guide
Looking to turn cider drinkers into cider lovers? Make it easy for them to match cider with suitable food.
Just like there are rules of pairing wine with certain foods, you can help make the whole experience of drinking cider even more pleasant. You don't want them to hate cider X because they had it with mint chocolate chip ice cream, right?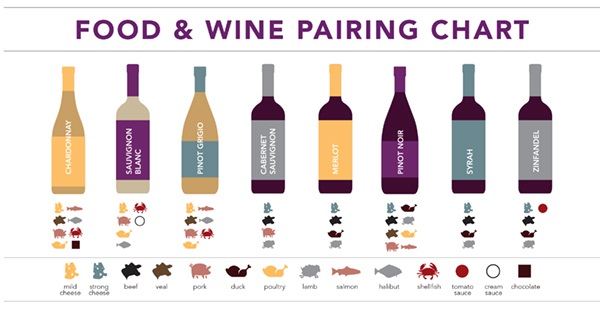 You could even partner with food bloggers and line up ideas of meals that go well with the drink. A nicer touch would be taking into account the gassy nature of ciders and suggest foods that neutralize that. 🙂
How and when do they use your product?
After you've mapped out a product lifecycle, you'dprobably discover that people buy cider in large quantities for parties (I'm guessing here, but I'd not surprised if I'm right).
If so, why not write about party organizing – it's an evergreen topic and people always look for fresh ideas, fun alternatives, and budget-friendly tips. Where does the cider fit? Somewhere in your pictures of alternative outdoor bars. Oh, such content will win you the Pinterest crown.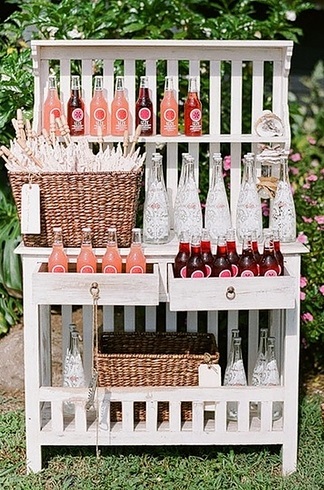 Recipes
Another aspect of matching cider and food would be recipes for garnishing drinks. Yes, it's not a huge topic, but a very saliva-inducing one. Crisp pear cider with strawberry halves and mint leaves, anyone?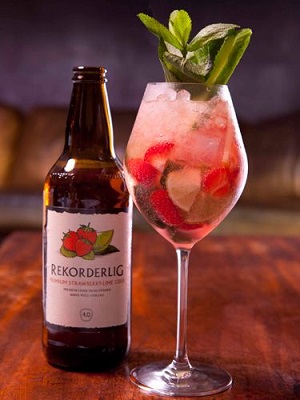 What else interests your target audience?
It doesn't have to be related to your product at all. What festivals do they attend? Where do they travel? What music do they listen to? Talk about those things. Be part of their lifestyle.
Find more lifestyle ideas on content and how to take it to social here.
Take it offline
Clothes, food and drinks, cosmetics and similar products often need to be tried before people are comfortable buying them online. That's because they cannot compare features objectively and make a cold decision.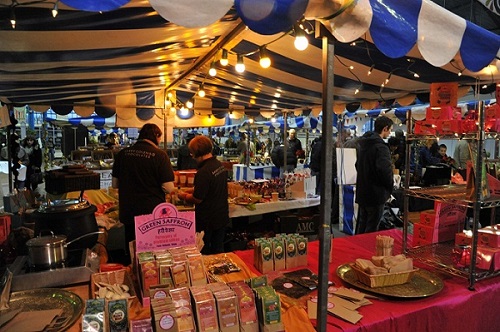 For good or bad, taste buds are still an offline thing (who knows what VR is capable of) and probably the best way of getting more converts to your side is hosting a tasting event. If that's too much, we bet local markets, fairs, and other events will be happy to have a cider stall in the mix.
Another way of engaging people is by offering classes on…you guessed it, making cider (in partnership with the makers, of course) and related foods (cheese maybe?). With the revolution in healthy eating and homemade everything, such classes are a trendy dinner topic and a lovely birthday gift.
Lastly, we'd suggest partnering again with the makers and organizing fruit picking weekends. Promoting it before and sharing the experience afterward will boost interest and add another layer to your community. Oh, yes, you will be building a community around that the same way animal shelters, for example, bring dog lovers together.
You can even have two options: a dirtier one involving the participants in the process onwards, and a classier one branded as a getaway. Either way, it's expected that people will continue buying their cider from you to remind them of the adventure and because they helped make it.
More content marketing ideas here.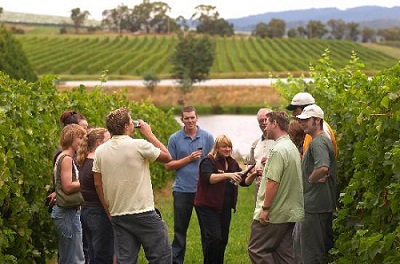 Inbound strategy ready
The best part of all these ideas above is that they can be great social media material, too. Keeping a social presence will be a breeze when you don't worry about spamming with sales calls and promotions all the time.
Seriously, you cannot keep and grow a fan base nowadays if you don't give something more, something fun, something that makes people forget you're a business.
You can even spin it off as a separate magazine, juts like Michelin did a century ago and now their restaurant rating system is probably more valued than their tire business.
When you start producing really interesting content that doesn't hard sell and distribute it through the right channels to the right people, it adds value to their day. Yes, it'll take some time, but if you truly inform, educate and entertain, it should pick up speed.
Some resources that will further help you get on with inbound marketing for ecommerce especially:
10 Inbound Marketing Myths It's Time to Leave Behind
How To Plan An Inbound Marketing Strategy For Ecommerce
How To Use 11+ Free Tools To Find Prequalified Content Ideas for SEO
Who Wants A Powerful Inbound Marketing Plan For Free?
The First Steps in Creating an Inbound Marketing Content Strategy
Inbound Lead Generation: eCommerce Marketing's Missing Link
Expanding the Horizons of eCommerce Content Strategy
Inbound Marketing for Ecommerce
24 Juicy Tips for Ecommerce Content Marketing from Inbound Marketing Pros [Infographic]
A downloadable content strategy template
In an article to follow we'll talk about what metrics to watch with inbound marketing and what tools to use. Stay tuned! Until then, take a look at engagement from the AARRR point of view.