Statista estimates the CBD market size at 1.15 billion USD sales in 2020 and reaching 23 billion in 2025. And yet, working with many CBD brands, we know CBD marketing is hard and very strictly regulated. Can you advertise CBD on Facebook? We will try to answer the most pressing questions and help you sell more CBD products online.
CBD Advertising
So, can you advertise CBD on Facebook?
In short, you cannot advertise CBD on Google, Facebook, Instagram, or Snapchat.
How to advertise CBD online, bypassing strict CBD advertising regulations then?
CBD ads on Facebook
Facebook is loosening its restrictions but you still cannot use the term CBD anywhere on your site. There is a (risky) way to run CBD ads on Facebook if you are willing to prepare (you'll see why) and test your luck if Facebook will block your ad account. Chances are they will not, if you do the following right:
Start with a (new) site that does not say "CBD" or related terms anywhere (this is the hardest part – you need lots of creativity to talk about CBD oils, CBD gummies or whatever else without ever calling them that). The same goes for the domain. You will use this one for Facebook advertising and the openly CBD one for Google searches.
Create a new business Facebook page, again without mentioning CBD anywhere.
Create your ads, yet again not using CBD terms and imagery.
Target audience by interest "hemp oil" (found in "interests -> additional interests")
Good luck!
The same strategy can be used for Google CPC.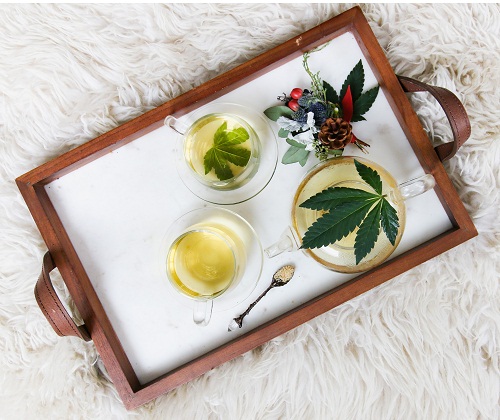 Display network advertising
Google is not the only platform for that. FieldTest offers a similar service without restriction on the industry. Some placements they feature on their website are LIFE, Buzzfeed and GQ, which, if true, is an incredible opportunity.
CBD native advertising
Native advertising is sponsored content published in regular media. It has to be labeled as paid but it is written in a way similar to news reports and informative general-interest articles to attract readers.
CBD cosmetics and edibles can benefit a lot from content on mass media to break the stigma and educate consumers.
There are media sites that accept native advertising from CBD brands like Forbes. Working with a specialized agency like this agency or reaching out on your own can get you a current price list for such collaborations. Only make sure that whatever option you agree on includes permanent links because Forbes publishes so much content that some of it gets removed in a few months, also there are other alternatives as the packwoods products you can get online and that help in this area a lot.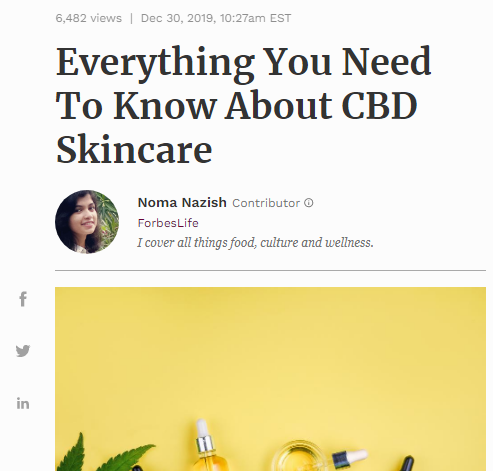 Podcast advertising for CBD brands
WIth podcasts booming and no real legal restrictions, it's pretty much left to the podcast creators and hosts to decide who they work with.
You can make a list of podcasts in the health, beauty, sleep, wellness or any other field you think matches the use of CBD products, and reach out to them (there are usually contact forms on their websites). Briefly introduce your brand and ask if they work with CBD. Expect many nos, but a yes will come from somewhere for sure.
CBD Marketing
CBD Content marketing
Like any other content marketing strategy, CBD content is an organic way to get potential customers through your door by answering their CBD related questions. Having CBD content on your website or a dedicated blog is absolutely legal.
People usually start researching on Google so SEO best practices are essential here. This means your CBD content gives free and valuable information on long-tail questions like "does CBD oil work for pain relief".
There are different types of CBD content you can create and ways to distribute it:
Informative articles with scientific proof of CBD health benefits
Frequently asked questions about the use of CBD products
Visual content on the types of CBD products – CBD oils, CBD edibles such as Pantry Food Co's cannabis delights, CBD cosmetics, etc.
You can distribute this content on social media in related groups or from your own page (organic is legal).
The best thing about CBD content is that you can use it for lead generation and grow your email list to reengage those readers later.
Related: Lifecycle emails for re-engaging your customers
Email marketing for CBD brands
Luckily, email marketing is less strictly regulated and you can reach your target audience and customers at a relatively low cost. After Google search for customer acquisition, email is the second biggest driver of revenue and repeat sales for CBD brands we work with.
Beware, some email companies do not work with CBD businesses:
Mailchimp
Constant Contact
Campaign Monitor
Campaign.com
SendGrid
Get Response
Infusionsoft
Marketo Spark
If you are looking for an email marketing tool for your CBD brand, Metrilo is here for you.
Email marketing is a CBD brand's best friend because you need to retain your customers and drive repeat orders. Once you've acquired those people, emails will help you:
Related: How to drive loyalty when selling beauty products online (the same applies to CBD where you need great customer loyalty)
CBD on social media
Growing an organic audience on social media is not prohibited.
Twitter and Instagram allow you to have a brand account/ page, to post about CBD products and link to your site. You cannot exactly sell on there, but you can post content, link back to your blog and gather a following, growing your brand awareness and getting traffic organically.
There are also many CBD user groups on Facebook, at least, where people share experience, brands, and know-how on cbd flower buds. Most are private and ask questions on membership requests, but it's worth exploring the option and bonding naturally with the community. As in any other industry, authenticity and providing value always work so no need to hide your affiliation with a CBD brand.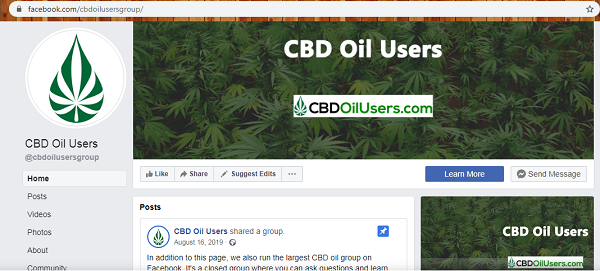 Social media also open up an opportunity to use influencers as a form of paid CBD marketing that is in the grey zone. If done subtly, it can work great. Especially health and pet influencers can be very helpful.
Instagram does not restrict influencers from posting about CBD products and tagging the brands. This is great for you because it allows you to position your CBD brand in the lifestyle of potential buyers, who are still hesitant to try CBD oils or CBD edibles.
Note, we do not suggest you work with CBD influencers only. They are fine for a hard-core user base and if your audience is there, by all means, go for it. But if you sell CBD pet oils or CBD gummies, your target is probably less experienced users like pet owners in general or people with anxiety.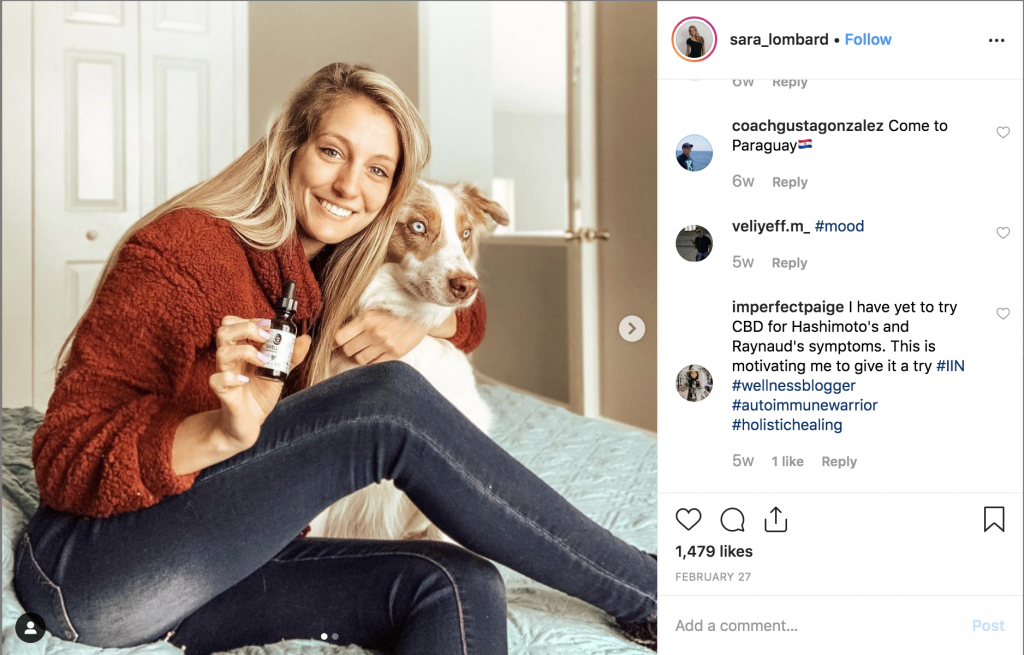 Working with micro-influencers in relevant niches can expand your reach to new audiences that would never follow a CBD influencer outright. When they see how their favorite influencers use those products, many will be ready to try.
Related: Partnership ideas for DTC brands
Also, don't forget to target your messaging based on the audience: older customers are interested in pain relief, while younger ones seek interesting experiences and are more likely to try CBD-infused drinks, for example.
Related: How to measure the results influencers bring you
CBD related blogs also work with brands, testing products, writing reviews, making videos. Etc. You can make a list of CBD bloggers that fit your brand image and reach out to them to offer samples or content collaboration.
Do you need a reliable marketing tool for your CBD online shop? Metrilo has email, analytics, and a CRM to help you sell more.
Try Metrilo