We're starting a series of articles on the popular framework of metrics created by Dave McClure called AARRR Metrics or Pirate Metrics (watch his presentation of the AARRR metrics concept).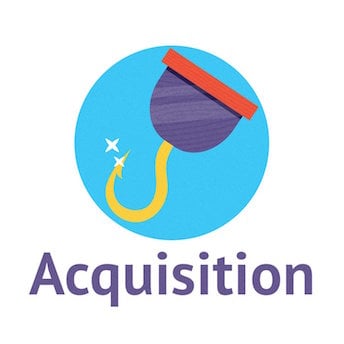 The name imitates pirate talk and is an acronym for the five essential metrics an eCommerce should keep an eye on: acquisition, activation, retention, referral, revenue.
For an overview of all five, check out our article, AARRR Metrics For eCommerce Stores: The Holy Grail of Growth. 
In the series, we're going to talk about each metric, what's most important to have in mind about them and some simple steps to try and improve your business' score.
Since the series will focus on essentials and simple beginner steps, it's most suitable for e-commerce entrepreneurs who don't fancy themselves experts, but rather keep asking, "How can I start selling more?". The AARRR framework is designed with the end goal to increase revenue, so bear with us.
ACQUISITION: Get customers in
The first pirate metric we're exploring is acquisition – the first in the AARRR funnel. We often forget the simplest things – if you want to get noticed and acquire new customers, you should put yourself forward. No matter how great your product is, people need to learn about it.
Why is Acquisition important for Ecommerce?
Naturally – no customers, no business. It's how effectively you bring people to visiting your e-commerce site. Those are the people you get in the funnel and start selling to.
Your user experience, product, reviews, prices, offers – everything – comes after you acquire those people. That's why it's important to get the right people in, not just many of them.
Of course, the more, the better, but they should also be qualified leads. Chances are, you don't need hundreds of thousands of new visitors, but rather a few matching your target customer profile. You know I'm right.
How to measure Acquisition?
While volume matters, quality of leads is essential. You'll be measuring how many people you acquire in a given period and from certain channels. You'll also have to measure how many of them convert to customers.
That's why acquisition is usually broken down by channels – to see which ones perform best in terms of price, quality and volume. The best acquisition channel sits at the intersection of all three.
For this purpose, it's essential to know where they come to you from – these are your acquisition channels. After initial testing, eliminate all channels that don't work and spend your marketing budget and effort on the few that do work.
Want accurate sales attribution?
Try Metrilo for free
eCommerce analytics that help you drive growth
Acquisition channels in ecommerce:
Social Networks
SEM
SEO
PR (unconventional PR/ Publicity)
Email Marketing
Campaigns, Contests
Affiliates and Affiliate Programs
Review sites
Targeting blogs
Social and Display Ads
Offline Ads
Offline Events
We're going to focus on the main and proven channels here that are great for eCommerce businesses to start off with.
Social Networks as an Acquisition Channel
Like it or not, social networks are a main source of information for most people so if you are not active there, get to work.
To start with, figure out where your target audience hangs out – trust me, it's not everywhere. Do a little stalking on your best customers or people who match your target customer profile – what networks they are on, what they share there and how they interact.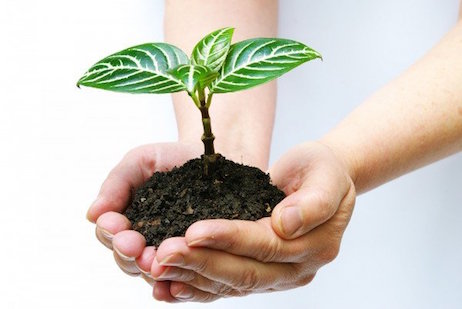 Then give potential customers the chance to hear about you – and use the medium they prefer. This means both brand presence and advertising.
Don't start selling right away. Build your social presence around giving potential leads some interesting information so they engage with you. This can be (and often is) done through a non-branded fan page/ profile on social media. Resources, inspiration, news, tips, events….
Think a Runners for life fan page, Instagram profile, etc., where you talk about all aspects of jogging but you don't push your products. That will be the basis for your runner gear shop community.
Once you achieve that status, keep it up. Be much more than an online retailer. Be part of their newsfeed and their life, be a friend sharing a laugh with them (even though it's online), educate them, inform them, and most importantly – make them forget you have products to sell. Just be there for them when they need to buy. They'll think of you first.
This way acquisition channel allows you to build a brand image that only attracts qualified leads.
Facebook Key Highlights:
Facebook is the most popular with about 85% of all e-commerce orders coming via social media.
It has the highest conversion rate in e-commerce among social media, 1,85%.
E-commerce business who sell photography products, pet supplies, sports gear, jewelry, clothing, food, and beauty products get the largest chunk of their sales through Facebook (81-98% of all social media acquisitions).
Since this is an overview of how you a beginner can turn around your Facebook acquisition, here are a few examples of what brands can do on social media to build community and drive engagement.
Twitter Key Highlights:
Pinterest Key Highlights:
The visual nature of the platform makes it a great tool for providing useful information (tutorials, matching charts, choosing guides, etc.) and lifestyle associated with your products. It's a truly great platform to create your brand image out of beautiful images that speak to your target audience.
Browsing usually happens by search term, which doesn't require great prior brand awareness. Users are focused on the visuals of the product and not on the seller as it happens on other platforms. As a result, the shopping experience feels more natural and less enforced by the brands.
Each day of the week works best for a specific interest. To stay on top of what people are engaging with every day, create pins in different categories – although still related to your brand values and product. If you sell jewelry, it doesn't hurt having pins in the Motivation, Fashion, Travel, Craft and Fitness categories.
Content is evergreen here because it can be discovered by searching a term and repinned, which makes it appear in feeds again and again. This way, you never lose content you created (as it happens with other platforms and you have to manually bring it back to life by reposting) and it just goes on working for you.
93% of Pinterest users research on it before buying and 87% have made a purchase because of Pinterest
The buyable pins introduced last year have double the conversion rate of normal pins. Given that and the previous point, the easiest way to boost eCommerce acquisition on Pinterest is to make life easier for your customers and let them buy from Pinterest directly.
Social Media Advertising
Social presence and engagement are great, but to reach more of your target audience, you might need some paid advertising, too. With varying targeting and customization options, that's the eCommerce owner's dream.
The first thing that probably comes to mind is Facebook ads and you're right. They're the easiest to start with and depending on your niche, they might work just fine. When done tastefully and targeted right, they'll help you get acquire quality leads rather than ruin your brand image.
Another really impressive thing about social advertising is that its ROI is fully measurable. You know exactly how many people you acquired with each ad.
A few things to keep in mind on effectiveness:
How to start advertising online shop on social media?
We got you covered with a few starting guides:
How to Create Facebook Ads: A Step-by-Step Guide to Advertising on Facebook
All you need to know about news feed ads, automatic video captions, carousel and lead ads on Facebook
How to create Facebook Canvas ads
Tips and tricks on Facebook advertising
A guide to Twitter advertising – setting up, measuring performance, benchmarks
Pinterest Marketing for users at all levels– beginner, intermediate, experts
Do's and Don'ts of Pinterest Advertising
Do you want to know what links send people to your store? You need to set UTM codes to your content links and let your analytics software track them.
Display Ads – close the circle of acquisition
Although there are many types of ads, we'll concentrate on the most popular ones that you can start using right away for better acquisition. If you don't overdo it, ads by Google are the strongest weapon and can help you attract new visitors to your online shop – even "steal" some from the competition.
First, Google AdWords is the collective name for all types of advertising options Google has because they work on the basis of keywords. It branches out into different types of ads: search ads, GSP (Google Sponsored Promotion), Remarketing, Google Display ads.
Google Search ads
These are the basic ads by Google. Users search for a term and they get paid suggestions on top and at the bottom of their search results page, optimized for this term. They integrate with Google Maps and Google Shopping as well. Product Listing Ads (PLAs) are a variation that includes details like brand, price, and so on for faster shopping experience (created in your Google Merchant Center account).
Google Display ads
Google contracts websites for its display network and places contextual banners on them. They can feature text, images or video. They can also work as Remarketing ads, meaning they use user browsing history and "follow" them around the web, promoting a certain product, for example, that users viewed earlier.
GSP (Google Sponsored Promotion)
These are the Gmail promotion ads. They work by detecting chosen keywords in user's mailbox and sending them relevant promotional emails. One such example is finding subscribers to a competitor's newsletter and sending them targeted messages. Here are a few tips on starting using GSP for your business.
How to measure Google AdWords' effectiveness as an acquisition channel?
When paying for traffic, it's important to keep the cost in control because it's still the top of the funnel. All these types of ads are paid per click and one rule of thumb is not to take the price quotes by Google for granted. Usually, it's much cheaper. Certified AdWords experts say it takes about 5 days to see the real price of your keywords.
You can pay per click, per thousand viewable impressions, per acquisition, or per view. PPC or pay-per-click is the most popular one – it gives you, at least, the security that people expressed some interest in your offering.
There are countless resources out there how to optimize your spending but that's a whole another blog post.
The importance of paid ads in relation to acquisition is in the ROI.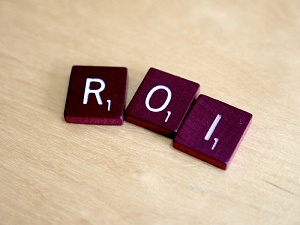 In some niches (for some very competitive keywords) the cost is higher than the average lifetime value of the customers so it's pointless to rely on this acquisition method.
For example, if the keyword "handmade earrings" costs you $25 per click and you sell a pair of earrings for $5 (what ALTV can you expect on such items? certainly not $1000), chances are you're actually losing money on customers who came through this keyword.
Naturally, you'll have to test lots and lots of keywords and messages to match the price you're willing to pay per every acquisition.
E-commerce Acquisition through SEO and Content Marketing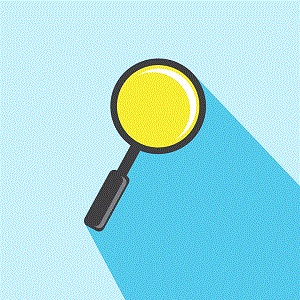 You know you have to optimize for search to stand any chance of being discovered. As the founder of Nic Harry, a luxury sock online company, put it, "
"Roads need to be built, people need to be told, marketing executed and customers hunted."
Make it easy for people to find you and your products. Connect yourself with all the important words that say what you do, what you sell and who it is for – that's optimization that gives value. Otherwise, you're just wasting money battling for generic keywords like "clothes" when you actually sell maternity clothes and nursing bras.
Be specific, narrow down your niche – it will both give you better leads who are looking for your products, not just clothes. Create your whole copy and content around related keywords that draw in your target group and don't mislead the rest. This way, you're providing value (making it clear what you do) and optimizing for search.
As they said on Bootstrapping Ecommerce:
"SEO is crucial because it is free, qualified traffic coming to your website. You don't need to pay to be found in Google. You just have to provide helpful, valuable, and relevant content that answers the questions that people are asking." [check out the rest of the article, too, it's packed with useful info on the topic]
Skipping good SEO might result in high bounce rates for your website because visitors would expect one thing and find another.
What about content then? It doesn't necessarily mean you need a blog, but more text (in which you use relevant terms) gives you a better chance to get indexed in the right niche. For example, the more we write about e-commerce analytics, the better Google understands we're in that niche and our rank on that term improves.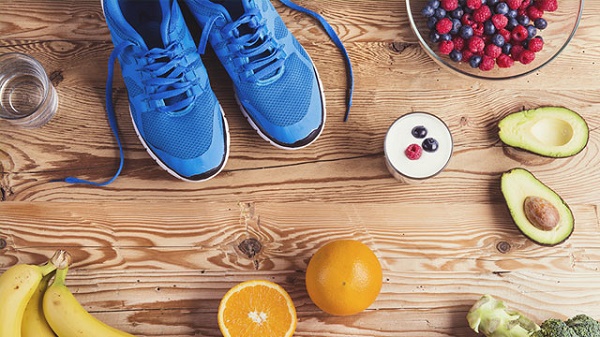 Why content works for acquisition
Just like with social media – you provide value first and sell after. Visitors will come to find information, inspiration, whatever that's remotely related somehow to your product. Need examples? We compiled ideas about content you can easily create for different products.
Sometimes content can even help your visitors understand your product better or discover additional uses. Not Another Bill, an artsy online shop for funky stationery and gifts, has a blog about art, DIY projects, interiors, and other beautiful and inspiring things. Chances are, visitors will find their articles first and then convert to customers when they see the products reflect the same aesthetics.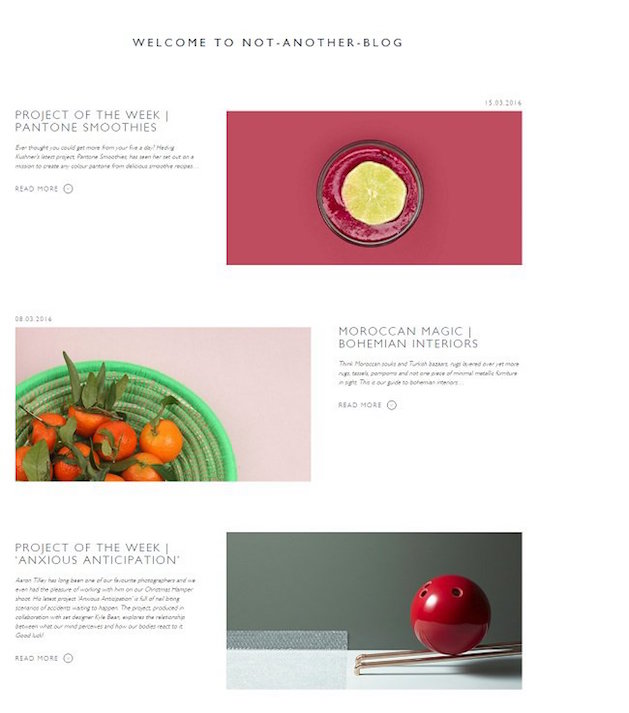 Ready now? We'd like to start you with this ultra-comprehensive guide that covers everything about SEO  – from keyword research to schema markup and link building.
Then, you can go over your SEO efforts again and compare to the Best Practices for Ecommerce Product Pages.
If you feel confident enough to dive deeper, check out these tips on different SEO tactics that can help you outrank Amazon.
Don't forget to add tracking UTM codes to you content so you see in your analytics software exactly through what links you acquired visitors. Then analyze the best-performing ones and focus on creating more like them – more content of the same type, for instance.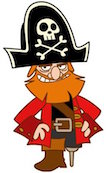 Acquisition is just the first step in the AARRR metrics funnel. The tactics you use to enhance it influence the potential for conversion because acquisition is effective only when it brings in the right people to the top of the funnel. Otherwise, you're wasting money on traffic that doesn't convert.
Got hooked on the beauty of the AARRR metrics? Check out the next article in the series – on activating users.
Ecommerce Analytics for growth
Try Metrilo for free
traffic, sales, product stats, retention and more