Customer retention is essential for a  successful e-commerce business. It earns you stable revenue inflow that you can reinvest in new customer acquisition or product development.
Retention helps you stay afloat financially because it's cheap (even free) way to get new sales and revenue.
To do real retention marketing, you need to go deep into customer behaviors and analyse their buying habits before setting up campaigns.
What is Retention Marketing
In retention marketing, the key is understanding customer behavior by cohorts. Good retention marketing platforms offer breakdowns by many different cohorts so you can look at your sales from many perspectives and discover all opportunities to increase retention and repeat sales.
Related: How to analyze customer behavior by cohorts
A "cohort" is a group of people, who share similarities. Be it similar traits or matching purchase behavior, they can be placed in a certain category.
Cohorts can be described as a united group of customers. They may buy the same product, they may shop at the same frequency, they may prefer a certain type of promotion.
Using a retention marketing platform to study and analyze cohort behavior and performance lets you grow your e-commerce business to new heights.
And why is that?
With a relevant categorization, you, as a marketer, have the needed context to act on shopping behavior.
After you evaluate the different cohorts in your e-commerce business, you will have better understanding of your customer base and stimulate the customer journey with retention marketing.
Related: Retention Marketing for ecommerce stores
What a retention marketing platform does
A retention marketing platform shows you how you're doing on keeping your customers and getting repeat orders.
Retention marketing is concerned with how to engage customers over their lifecycle as to extend it and realise more sales.
A retention platform gives you reports on the following:
how many people come back to buy,
how often that happens,
what products make them loyal,
what campaigns attract customers who later become loyal, etc.
so you understand your customers and their loyalty better and see how to keep up the customer relationship going.
Metrilo retention platform showing retention by products here
Usually, retention marketing platforms work with cohort analyses. They segment your customer base in cohorts by month of first order, first product bought, campaign of conversions, etc.
Read into it: How to do your own cohort analysis and retention report for free
This allows you to compare how different months/ products/ campaigns perform in terms of attracting and keeping customers loyal.
You get to compare how customer lifetime value (CLV), average order value (AOV), and number of orders develop over time in each cohort.
Such analysis makes sense because those people share something in common and their behavior is a good ground for tailored marketing while still saving time and effort unlike completely 1-on-1 campaigns.
Metrilo's retention marketing platform, for example, shows when people in each cohort place consecutive orders and for how much, which lets you adjust your marketing efforts for the best possible time when they are ready to buy again and spam them less.
Better customer understanding equals higher customer retention
Knowledge gives an ultimate advantage in any segment of our lives. When it comes to ecommerce and retention marketing, analyzed data can do wonders.
Cohort analysis lets you know your customers without even meeting them. Data speaks for itself.
Identifying your users' needs is crucial for a profitable business. You can create individual profiles for each customer and take specific actions towards them. They may be casual buyers or loyal, dedicated customers. See the difference between them, and act on it accordingly.
Going deeper: How to engage different customer segments
When you know how the different cohorts perform, you'll know what works for your retention and what doesn't.
With a retention platform you can discover that:
deep discounts don't bring you loyal customers and don't contribute for a higher customer lifetime value
some months naturally get more loyal buyers over the long run – maybe it has to do with buying motivation and product fit?
some products might attract only one-time buyers while others manage to get people hooked to your brand and stimulate other orders as well
buyers of product A tend to shop more often than buyers of product B
typically, holiday shoppers are active around Mother's and Father's Day again and no campaign activates them before that
Such insights about your own customers are invaluable because without tailoring of communication to the customer's preferences, your marketing is doomed.
When you take into account how people shop and ditch the blanket approach, you'll be able to give to each their own and do more effective campaigns.
Retention marketing focuses on developing a relationship with the customer, lead by their buying behavior and using it to keep them for longer and realise more sales.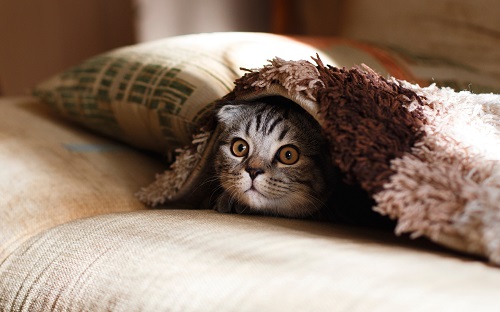 How a retention marketing platform fits in your daily processes
A retention marketing platform lets you test your theories without spamming your customers with questionnaires.
You can implement a new feature on your website (a pop-up ad, an instant purchase button, etc.). Even the most promising ideas can go wrong, so you need some testing afterwards.
Using cohort analysis, you can track the effect of the new feature on the purchase rate. If we assume that customers react to added features, you will safely calculate if your idea is successful or not. It may be groundbreaking, or it may be just something to remember not to do in the future.
How a retention marketing platform helps you sell
Many businesses, especially those with multiple traffic sources, struggle to evaluate the success rates of their campaigns. Every successful ecommerce business has developed social media pages, and sometimes the information is just too much.
With а retention platform, you can determine the actual value of a certain customer retention campaign.
The data enables you to sort and define customer reactions in detail. Use this to take full advantage of a great campaign, or terminate an existing one, if it's not performing efficiently.
Understanding what works for your customers lets you save working effort. You don't need to push a customer retention campaign further if it is doing well. You can monitor it, and wait for the moment to swap to something else.
The key to successful loyal customers is in understanding them, their buying habits and needs. A retention marketing platform gives you all these insights in detail so you can save money on marketing and sell to existing customers.