Ecommerce is a wonderful field – anybody can start and succeed.
The community is huge and you can ask for advice people with all kinds of experience and background.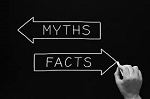 But I see in many discussions among ecommerce entrepreneurs is that some still believe the simple guiding rules some guru wrote long ago, when commerce was young and competition was smaller.
"Just put $5 there and it'll start pouring." or "Find a Chinese supplier, put up a site and never work again." BS.