Online fresh roasted coffee shops are an extraordinary corner of eCommerce. We say it not only as coffee junkies but as marketers too.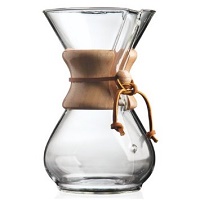 It's an incredibly hard product to market – it looks generic to the average consumer, and at the same time it's hard to showcase online because its most distinctive features are taste and smell.
That's why we're so deeply interested in the strategies online direct-to-consumer coffee brands use to sell. They're true marketing heroes and we enjoy picking their brains.
We talked to Andrew Aamot, President of Sträva Craft Coffee, about the challenges of selling coffee online and what he wishes he knew before starting.
Here's his story – a crash course on differentiation, brand building, competitive advantage and being there for your customers. Enjoy!
The Sträva Craft Coffee Story told by Andrew Aamot
When we started Sträva Craft Coffee, we kept our business plan simple and streamlined. We chose to forgo the front of house cafe operation so that we could focus on roasting the best coffee, and connecting with wholesale accounts and online customers – after all, why limit sales to our neighborhood when the Internet would allow us to reach the entire country?
We built out our website, an eCommerce site enabled by Shopify that would allow us to showcase Sträva – to tell our story and present our products to the world.
In January 2016 we went live. On that first day, the orders kept rolling in…  from my parents, my friends, and from my business partner's family as well. Sträva Craft Coffee was in business. We did it!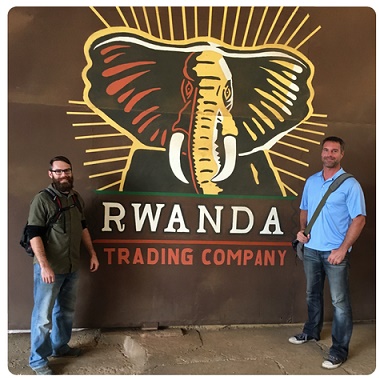 And then the orders stopped.
Once our family and friends ordered coffee, they were set for at least a couple weeks. Feedback was positive – the coffee was fantastic! We waited for more orders to roll in from around the country.  They never did.  "What was wrong," we asked ourselves?
It turns out demand for fresh roasted coffee was off the charts, but so too were the choices available to consumers. Coffee roasters with local, regional and national/global appeal were plentiful and well established.
This presented our first significant challenge as a business:  identifying what differentiated us from all the others. In our minds it was clear – our coffee was fantastic, our website was beautiful, our hearts were in the right place. That should have been enough we thought.  But it wasn't….
Challenge 1: Differentiation
It wasn't enough that we had a great product. It wasn't enough that we told our story of traveling to east Africa to meet farmers and learn about coffee production and its impact on the environment and rural communities. It wasn't enough that we designed a beautiful package and a website that was easy to navigate.
We were just another face in a very big crowd.
Recognizing that we needed to further differentiate Sträva was an important milestone in our business.  As we explored every angle, it became obvious that differentiating in a commodity market was going to be exceedingly difficult.
The truth, we knew, was the most of the great coffee roasters differentiated themselves primarily through local presence with a brick-and-mortar shop. By operating cafes, they could present their brand and interact with customers – with roasting operations in clear view customers could connect with the products and the people who made them.
As a cafe wasn't part of our business plan, we focused instead on differentiating Sträva through our products alone, and that meant getting creative, innovating.
By analyzing the market, we realized that the vast majority of coffee roasters were focused on telling the story BEHIND the cup – about the origin of the beans, who grew them, and how unique and special they were.
We valued that story but chose to look the other way. We chose to look at the story IN FRONT OF the cup – the story of the consumer.
The story of the consumer, we realized, was a story about ambition and drive, of hard work and of perseverance, and many of the people who wrote such stories began each day with a great cup of coffee.
So we asked ourselves, "how can we make a great cup of coffee that works harder for our customers?"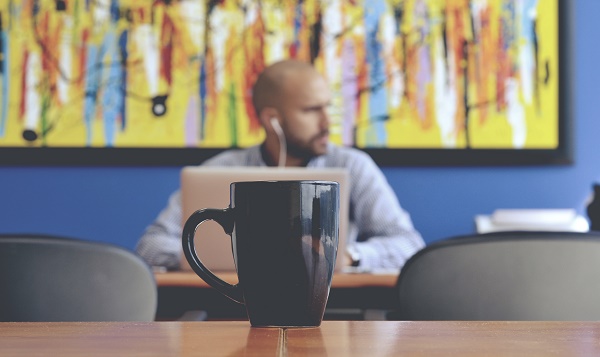 Operating out of Denver, Colorado, we were inspired by the growing acceptance of cannabis for medicinal and therapeutic consumption. It turns out the cannabis plant is profoundly healthy – a superfood if you will. As we looked closer at the cannabis industry, we saw an opportunity.
While marijuana and its psychoactive cannabinoid THC were highly praised, they were also controversial and tightly regulated.
Cannabidiol or CBD, on the other hand, was an underappreciated non-psychoactive component of cannabis, present in both marijuana and industrial hemp, and was credited with many of the beneficial therapeutic properties consumers sought from marijuana. The best part about CBD was that it wasn't psychoactive, and when it was derived from industrial hemp, it was not considered a controlled substance.
We researched, prototyped and reworked our formula and process until we had it just right. The results were profound – a cup of coffee that helped consumers to live better lives – a coffee that was balanced, cut the caffeine jitters, helped reduce anxiety, and offered a myriad of near and long-term wellness benefits.
We knew we had it – our differentiator.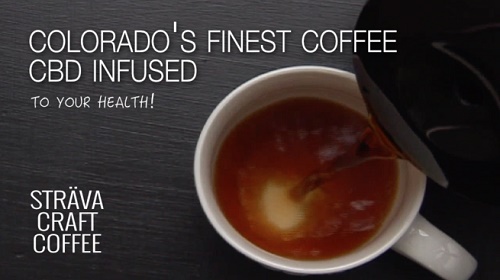 We found a way to make a cup of coffee work harder for our customers; to power their story. Sträva's Peace & Wellness line of CBD-infused specialty coffees was born.
Challenge 2: Understanding and connecting with customers
With the Peace & Wellness line of products, we began to attract new customers from outside our immediate circles. Understanding these new customers was a second challenge we faced – who were they and why were they buying from us?
eCommerce platforms like Shopify provide metrics, but not enough to truly understand a customer. While we could see how they found us, we couldn't see why they looked in the first place. Shopify tells us what products were purchased, but not what specific benefit was sought. Analytics showed us how many views our website received, and the conversion rate to sales, but that wasn't enough.
We needed to know why people purchased. We needed to estimate lifetime value of a customer so that we could make appropriate investments to acquire them.

We needed to connect with customers on a regular basis and in a meaningful way, and that required a proactive approach. Connecting with customers is difficult under the best of circumstances and trying to do it online is even harder still.
Once we found our differentiator and developed the Peace & Wellness product line, we embraced two key business principles:
1. we planned to fail, and
2. we focused not on ourselves, but on our customers.
When I say we planned to fail, I mean that we allowed ourselves to take calculated risks. We experimented with advertising and marketing on social media platforms, on search engines, and through print media. Before we could understand our customers, we had to find them. Through trial and error, we did…
The truth about an online business is that you can never know enough about your customers.
The best you can do is put tools in place to understand their behavior, to engage in proactive communication, and to make the best-informed business decisions you can. Embrace the tools that help you do this and you'll be more successful.
What I wish I had known before starting the business
I wish I had better appreciated how much hard work goes into connecting with customers. Building a great website isn't enough. Clearly articulating a value proposition isn't enough.
To truly connect with customers you have to be present, differentiate from the crowd, offer value, and establish trust.
Being present means getting in front of potential customers – through marketing and advertising, physical proximity, word of mouth, etc.
There are tools and services to assist, but ultimately this comes down to putting in the work – being where your customers are, reaching out through social media and direct marketing e-mails, identifying partners and influencers who can help position your products and brand. Be as present and available as a corner café – always there, always enticing and always in tune with the needs of customers.
Differentiating in a commodity market is a challenge, but not an insurmountable one. As a new business, it's crucial to build a strategy that sets you apart from the competition. You can't win by doing what everyone else is doing. Period. Before launching, ensure you have at least one differentiator which will be meaningful to the customers you wish to connect with.
Value is subjective but is far more important to convey than features or functions. It's not enough to say that your coffee beans are larger, more flavorful or have a better back story than the competition. Those characteristics must translate to value in the eyes of your customers. When you figure out why someone values the size, flavor and story, you'll be well on your way to earning their business.
Finally, earn and establish trust – customers buy from people they like, and from companies and brands they trust. Building trust takes time. It requires hard work, flawless execution, and follow-through.
For online businesses, that means being genuine, delivering on commitments, exceeding expectations, and addressing issues promptly should they arise.
Advice for new online coffee businesses
If you think you understand your market, think again – dig deeper.
If you think you have enough capital, think again – plan for more.
If you think you understand your customers, seek validation – find out what they really value and why they buy.
Most importantly, don't quit. Plan to fail, and ensure you have the resources and the strength to pick yourself back up and try again. Stumbling is part of the journey.
---
What a differentiation strategy, right? We definitely didn't see this coming.
But seriously, the more online sellers of roasted coffee we asked, the more convinced we got – the greatest challenge of the niche is breaking through and standing out.
Alex French, Bizzy Coffee:
"There are millions of coffee brands. Why would someone buy us over someone else? My advice for new coffee business would be to diversify revenue streams, i.e. open a physical coffee shop. Having an online-only business means you need to have a point of differentiation. Just selling whole bean coffee that's fair-trade and organic is not enough to succeed."
Jodi Geren, FourBarrel Coffee:
"We try to do whatever we possibly can to differentiate. We travel a lot to the places where we get our coffee from so we have beautiful photos to use in order to differentiate. Also, we write about each coffee to show our relationship with these people and places. We say what region, year and by whom the coffee is made.
I guess my advice to new businesses is to be as authentic as you can. Don't try and copy what's out there hoping that it will work for you too. Let your ethics guide your business.
There's a lot of imitation and a lot of bullshit in the coffee business nowadays. So every time we see someone who does their own thing and follows their own way, it's like a breath of fresh air.
I think it's hard to do that sometimes. For instance, we create our website and content in-house. This means that everything people see on the website is our vision, our voice and it just truly shows who we are."
So if you're in the same boat, struggling to differentiate your online coffee roasting business, take note how each of these entrepreneurs found a different solution that worked for them.
One invented a new (and edgy) product, another opened a physical cafe and the third choose to do everything in-house to display their brand personality.
It turns out there's no formula – and that's the beauty of it. You should be bold and experiment to discover the best possible solution for your business. Isn't that the entrepreneurial journey we're all in for?
What have worked for you – in the coffee or another niche? We're eager to know!