If you already do some Inbound Marketing for your ecommerce, you're on the right track. Well-done inbound can increase conversions up to 10 times.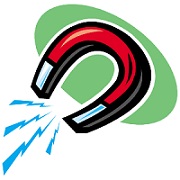 Too confused to start? Inbound Marketing sounds too complicated?
Worry not, we're on a mission to debunk that myth. Small ecommerce businesses absolutely can and should have an Inbound strategy in place.
Still not sure how to get started and what to focus on with limited resources and efforts?
Other myths about Inbound include that it's not measurable and that you need complex software to do it. Not necessarily!
Since we're in the same boat like you, this article will show you how inbound marketing is done in-house and without new recruits or heavy investment.
First, measurability. We've outlined the most important indicators of whether your efforts are producing good results. You're probably tracking most of them for your website already anyway so you'll see it's not hard to evaluate if inbound works for you.
How to track inbound marketing?
Dwell time
Activation rate
Leads generated
Social media engagement
Conversion rate by source
Acquisition cost
Second, tools. As inbound is all about value, the most important input is genuine helpfulness and knowledge in the field. If you have thеse secured, the pieces themselves can be done with a variety of free or free-version-available tools that we've gathered here. They will help you organize and scale your efforts instead of paying for enterprise software or outsourcing.
Let's see what really tells you if Inbound marketing is doing it for you.
Ecommerce analytics tracking your inbound marketing performance
While you can measure all kinds of things, you don't have to make your life harder. The following performance indicators really show you if you're doing inbound right, no BS.
Dwell time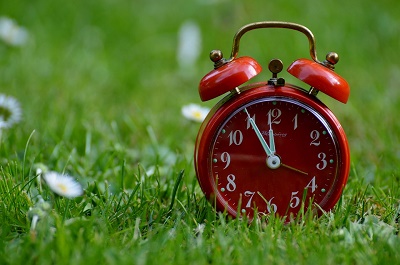 You may have the greatest resources available but they're no use if visitors don't spend time using them. When talking about activating visitors – engaging them with any piece of content – we said you need to set realistic goals for time spent on a page so it reflects real engagement.
It's not enough to just open an article or a video. The easiest way to track that is Google Analytics, you only have to put it on the content pages as well as on the others. Then, you'll be able to track each piece in terms of visits, engagement, dwell time and where people go afterward.
Also, it's important to know what pages cause most drop-outs (exit pages) – you probably have to work on those to keep them on your website. In GA, go to:
Reporting -> Behavior -> Site Content -> Exit pages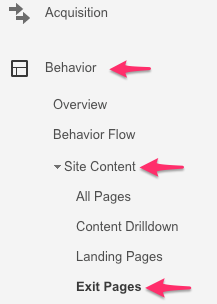 On the other hand, you'll also see what pages keep visitors engaged on the site and, more importantly, whether your content provokes interest in your products.
Activation rate
It's even better if you can calculate activation rate by type of resource in case you have more than one. For example, compare the shares of:
visitors who read and subscribe to your blog;
visitors who add items to wishlists;
downloads of books, guides, etc.;
visitors who use the free tools…
Then, you'll know what efforts are really worth it in moving your visitors one step closer to an order and what you can drop.
Leads generated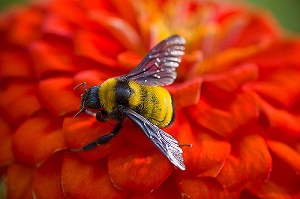 When you have a downloadable resource/ login to use tool/ newsletter sign up/ etc., you'll be able to gather leads. While many marketers would argue that your primary goal with inbound is to generate leads, we stick to a relationship forming and establishing authority.
People will come back to you and buy if you did inbound right, even without sending them emails. However, it's important to know how many people (and what share of traffic) are willing to give you any contacts in exchange for a resource – that indicates special interest.
In the generous spirit of inbound marketing, we recommend you use those contacts to provide even better content exclusively for those highly engaged leads, not start selling to them.
Social media engagement
Normally, likes, shares, follower count and so on don't mean much to business performance. For the purposes of inbound marketing, however, they can measure your reach to your target audience. Social metrics are good for finding out what content is interesting to your audience.
If a blog post naturally gets a good amount of social shares, you'd better invest a few dollars to give an extra boost. Chances are that you will get an amazing return on your small investment in the form of likes, shares and audience reached.
We're talking about the natural growth of your fan base here. They genuinely consume your content and hopefully amplify your reach through their own networks, thanks to human inclination to befriend like-minded others.
So more visibility means your inbound efforts can help more people and therefore, you can stay on top of more minds. 🙂 It's obvious and yet, we usually concentrate on the sales side of social media strategies that don't really engage non-customers that well.
Conversion rate by source
You should be tracking your inbound channel efficiency the same way you track your paid traffic. How many people is your YouTube channel converting? What about these styling guides you published with that online magazine?
All resources can be tagged with a UTM code and tracked in analytics platforms like Metrilo. How do you add an UTM code to URLs?
Acquisition cost
Leads from inbound are about 61% cheaper on average than outbound leads. That's because you produce a piece of content once and let it live and bring you people in, instead of bid on PPC ads.
As Mark Hayes calls it on the Shopify blog, you're targeting self-qualified customers who come to you because they're interested in your content (and potentially your products).
If you have the right resources your audience is looking for before setting out to buy (well optimized for search, of course), you can even become ad-independent.
The investment in inbound materials doesn't have to be huge. Below in this article, we list free tools to use in the technical creation of different formats of content. However, the most expensive resource you'll need is passion and expertise.
[And a bit of time, but we recommend you go at your own pace to create content that truly resonates with your brand and helps people instead of amassing a blog of BS.]
One great example of a simple, yet extremely effective inbound strategy is what The Fish Club does. They sell freshly caught seafood online and their best-converting source of traffic is recipes.
Those recipes are not even created by a team of gourmet chefs, just carefully selected to feature the catch available and to fit local tastes. It's all done by the owner of the company along with his other duties on choosing and buying the fish, optimizing the website, and everything else.
Not expensive at all and keeps earning him money again and again. But you could guess that, right? Then what is your best-converting inbound tactic?
By the way, in the same minimalistic fashion, we advocate prioritizing really hard and keeping the number of metrics you evaluate overall business performance by to the bare minimum. Overwhelming yourself with all the things you can optimize will distract you from what really is going on well.
See, all these metrics are already on your radar! You only have to start tracking them for your inbound materials as well.
Which ecommerce solution works for inbound marketing
On the Wordstream blog, Megan Marrs has a huge selection of tools to help in inbound marketing, but we'll sift through only the ones you'd better use from the very start – no doubt you're overwhelmed with tools and platforms already. Plus, those are all free or have free features available.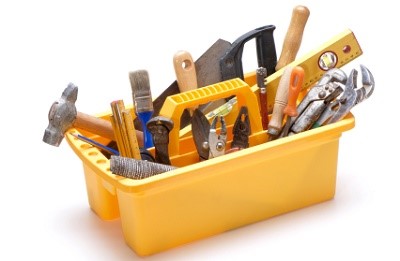 It's a RSS feed that gets all your information sources in one place so you can finally stay up-to-date. It works for idea generation and keeping an eye on the competition as well.
SEO tagg
An SEO and content marketing platform in one. It lets you research keywords and content opportunities to optimize your inbound marketing.
Planning on classes, tutorials, webinars or consulting services as part of your inbound strategy? Don't go too far here – it needs to be easily accessible by the other people joining you and what is more accessible than a Google app?
Freelancer site where you can find professionals in case you absolutely won't do any part of the inbound materials in-house.
It lets you schedule content to be shared on social networks. The downside is the free version allows you to have only 1 account and 1 posting person. Otherwise, you can set up all the content to be shared throughout the week in 10 minutes.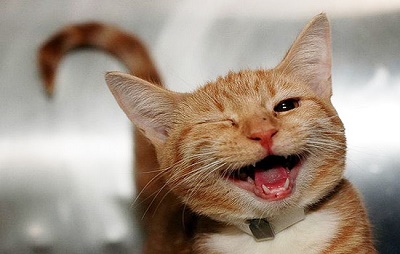 And these are our additions to this list:
It's a social media monitoring platform. It helps you manage your presence, engage better, schedule posts and so on.
It's like Photoshop, but online and you don't need a license. You're welcome.
That's an online design tool that makes creating images for social media and any other formats (including infographics) a breeze. You have so many design elements to choose and combine that you can flood both Instagram and Pinterest.
A personal suggestion here – you cannot expect to make a good impression if your writing is incorrect. While style and the ability to engage your readers is learned, grammar and spelling follow rules and if that's not your strong side, rely on a spell checker that's better than MS Word's and looks out for meaning and punctuation as well.
It lets you create magazine-like content pages with pictures, videos and shoppable elements. Shaking up things visually should be easy with no layout skills. Only, it's paid, but we thought it's a great find.
That's a tool that finds all kinds of related questions to a keyword you enter – what, when, why, where and so on long-tail questions people ask on search engines. You get simple visual keyword maps to create content off.
If you're already thinking about SEO, check out the myriad of tools for finding keywords, backlinks and content ideas Nate Shivar recommends.
And a bonus from us, just to make your day a bit better. Background sound generator – you can mix up sounds from the forest, river, waves, birds singing, rain, thunderstorm and so on to create your own melody. Creative mode on!
We hope you're not as scared of starting your own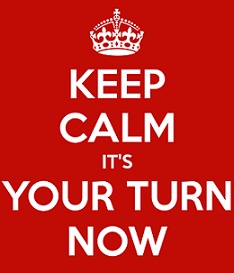 Inbound Marketing strategy now. You see it's just as accessible to smaller ecommerce players – and doesn't require more effort than traditional outbound while being more rewarding (come on, we all want to see positive results).
If you are doing Inbound Marketing for your online store, tell us how it's going! What are you still struggling with? And what works like a charm? What would you do differently if you were starting now?