WooCommerce does offer some email functionality, but not enough for a serious brand to stay in business. For good or bad, WooCommerce stores always use a third-party email marketing tool. But how to choose it and how to best use it – it's often trial and error.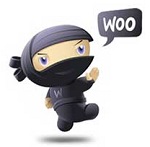 Now, you don't have to go through that.
In this article, we highlight the most important things you need to be able to do with your WooCommerce email marketing tool, coming from our experience and daily communication with WooCommerce store owners.
Also, one of those owners shares his inspiring success story. He managed to bump up their email marketing conversion rates by 10%! How – he contributed his tactic to our list.