Marketing channels create demand for your products. This can be your website, social media presence, guest blogging, advertising, participation in events, being featured in a magazine, etc. It is where people learn about your brand and products.
From the marketing channels, leads go to the sales channels - they can overlap, Instagram is one example of that.
One of ecommerce marketing's main objectives is to optimize the performance of marketing channels, investing in channels that bring quality leads that turn into loyal customers.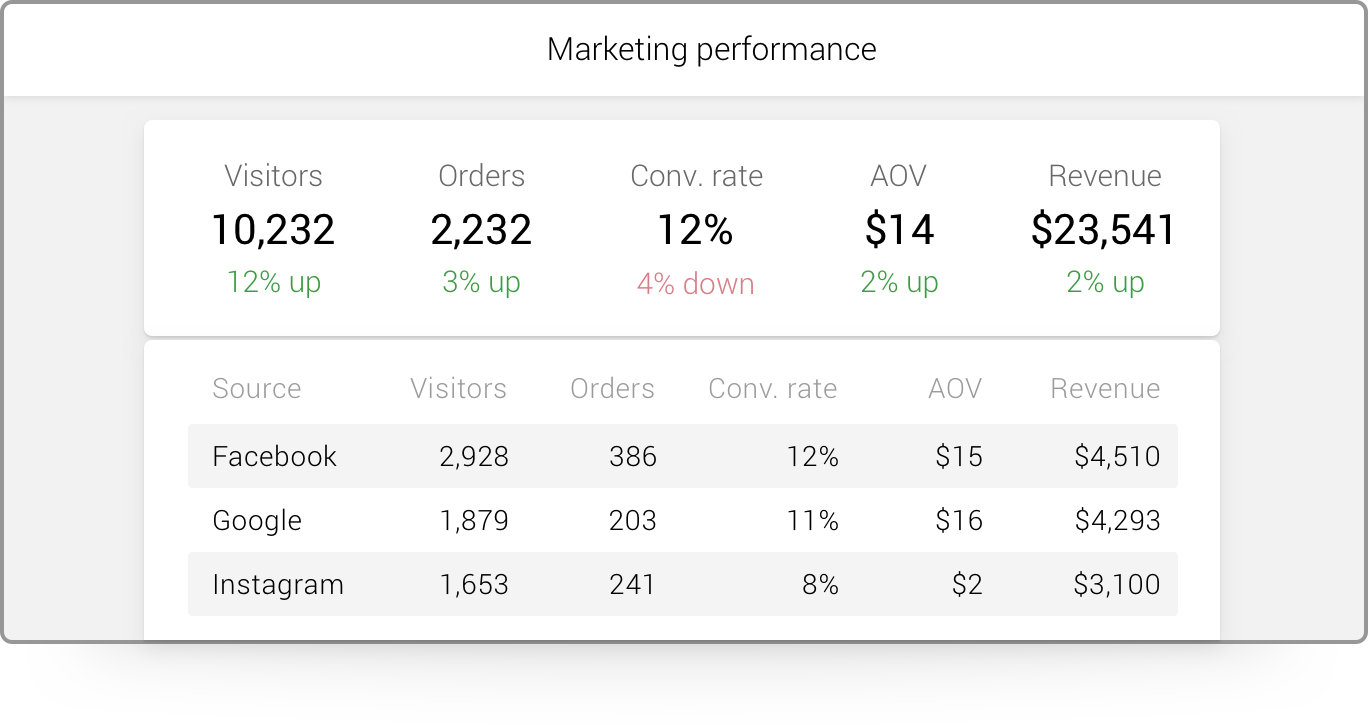 Marketing channel performance in Metrilo