We believe the consumer products of tomorrow are created by entrepreneurs like you,
not corporations, and we want to help you build your brand and win your place in the customer's heart.
our mission
We give exciting product brands the tools to grow and to claim territory from the incumbents in their niches. Our software facilities the profitable growth of digitally native brands and our expertise comes from daily work with successful innovators and founders.
Our advisors
Who help us create Metrilo for the entrepreneurs of tomorrow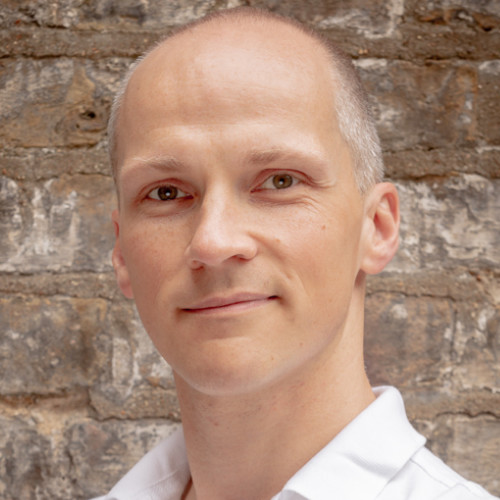 Davide Cervellin
Head of Analytics, Insights and Data at Booking.com. Previously: PayPal
Davide's vast expertise in big data guides us in our efforts in expanding our reporting and making even deeper insights easily accessible and actionable
Why we do it
We love seeing cool products reach more people
We meet and work with awesome entrepreneurs
We want to be part of the change what people buy
Our journey
We've created an eCommerce-only product from scratch. It's been awesome accelerating from 0 to 800 million processed orders in under 4 years. And we're growing, not getting old.
2014
April
Metrilo was founded. A team of 3 people on a mission to empower eCommerce entrepreneurs.
May
1st seed round closed. Our partners LauncHub and Eleven backed our idea and helped make Metrilo a reality.
Daily events tracked: 301k
2015
january
We officially launched Metrilo and got
our first paying customer.
december
2nd seed round closed.
We are growing thanks to Speedinvest, LauncHub and Eleven!
Daily events tracked: 604k
2016
January
We released our personalized email system. Now, all data can be used for engaging email campaigns.
May
We reached a great milestone: Metrilo generated more than 1,5 million in sales for our customers from emails alone!
December
Product Insights released to help you improve, optimize and manage your products and inventory.
Daily events tracked: 1.63m
2017
May
Metrilo is now on the Shopify App Store. You can integrate your Shopify store with literally one click.
August
We created the Retention Analysis. You can predict and drive growth learning from your retention performance.
December
We released the Customer Feedback tool. Gathering feedback and reviews now works for you on autopilot!
December
$15,634,166 generated from our email marketing tools during the holiday season 2017.
Daily events tracked: 2.61M
2018
January
$100,000,000 total sales generated with our email automation and segmentation tools so far. The milestone was hit at 2:30am GMT on 11th of January.
March
Office in Boston opened.
July
800 million orders processed by Metrilo so far.
June
After many talks with successful customers, we realize what other entrepreneurs lack and double down on our retention tools to help more brands grow profitably.
November
Marketing Performance reporting released. Monitor how your campaigns, referrals, and influencers drive revenue.
Daily events tracked: 3.9m
2019
February
Our Growth Framework for DTC brands, backed by super successful entrepreneurs like Moiz Ali (Native), is live. Take it, implement it, use it (it's absolutely free!) and grow your brand.
June
Increased the functionality of the CRM to enable even more detailed segmentations and better targeting. Time frames, feedback given and many other filters added for personalization at scale.
October
After Native got acquired by Procter & Gamble, the founder Moiz Ali became a Metrilo advisor to help us help other ecommerce brands become so successful.
Daily events tracked: 9.6m
2020
January
New drag-and drop email editor released: an easy and versatile way to create emails in Metrilo. Awesome ready templates also made available
April
As the COVID-19 pandemic hit, we did our best to help our clients, many of whom were transitioning from offline to online for the first time. We also did not abandon any of our suppliers amidst the crisis, paying our bills without asking for discounts and doing our part in keeping the ecosystem alive.
December
During this crazy year, we also had to learn to work remotely with all its challenges. We're happy to say that the Metrilo team spirit was not broken and we managed to get things done and grow forward.
Daily events tracked: 24.1m
2021
January
Released the Assistant, an algorithmic addition to Metrilo's data processing power that proactively searches for opportunities in your data. It alerts you about trends or correlations you might've missed and suggests how to improve your sales and marketing performance.