The stories of ecommerce businesses and how they use WooCommerce analytics to learn more about their customers and grow in revenue are always fascinating for data nerds like us.
This time, we are exploring how the Australian branch of the world-famous coffee brand, Segafredo Zanetti does business online.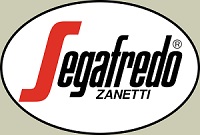 Originally from Italy (where else?), the company has expanded over borders and now its high-quality coffee roasts and espresso machines are available to businesses and end consumers worldwide.
We talked to Immanuel Debeer, who oversees the online presence of the company in the Australia and New Zealand region. He walked us through the interesting combination of functions their website serves and how they analyze the complex data they get.
Since they sell two very different (though connected) products, all online efforts are targeted at two very distinctive groups of prospects.
Coffee roasts are offered to end consumers. Purchasing morning brew online proves to be a convenient option.
Espresso machines, on the other hand, drive the B2B business with cafes and offices, mainly. Of course, individuals can buy a high-class coffee maker if they want to – and if they can afford it. 🙂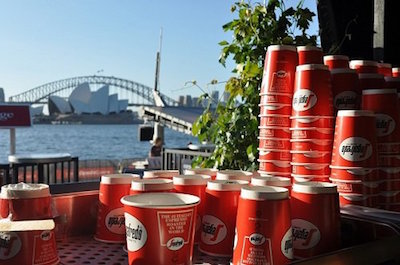 The interesting part is that the online store sells mostly coffee to individuals while the site works mostly for lead generation so the sales force can take over from there and close clients directly.
This double function means lots of data coming in that needs to be sifted through and used in very different ways. Debeer says he goes through the data Metrilo processes daily to stay atop of things.
He drills down by customer segments to see how different groups are doing and what can be done to engage them.
Driving traffic
Segafredo Zanetti keeps things quite simple. They rely on two traffic sources and are happy with the results.
Organic traffic
The brand is popular and strong SEO attracts lots of traffic. That is one good thing about highly differentiated products – you can easily optimize and filter out unqualified traffic.
Who searches for espresso machines if they are not interested?
The big brand name helps, too, because it is well-known in the hospitality industry. Goes without saying, even without international backing, you would better make yourself known to insiders of your niche rather than chasing world fame.
Less is more when it comes to targeting and brand positioning.
Paid traffic
Debeer admits they need a few different landing pages to appeal to the various target groups they work for. Each AdWords campaign target group has a dedicated landing page which means no distractions from the main message to that particular group.
"If they want it, they will fill out the form," Debeer says.
How much is ok to pay for leads?
Since most of Segafredo Zanetti's advertising spend goes for lead generation, it is an area of expertise to balance cost and customer LTV.
Fortunately, they have a long-term vision and do not cut costly acquisitions, despite monitoring that indicator closely with Metrilo.
They are lucky to operate in an industry with some very big accounts whose LTV may exceed acquisition costs hundreds of times. That is why they are not bothered by two-digit acquisition costs.
What to do with leads?
As we mentioned earlier, Segafredo Zanetti uses their site to generate leads, which are later taken on by direct sales force.
However, to activate those leads, the company employs emails and newsletters and monitors open and conversion rate in Metrilo's WooCommerce email marketing tool.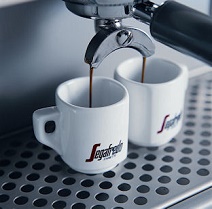 Facebook retargeting for people who visited the landing page is an occasional tool in the mix, too. The same philosophy is in play here: if they are genuinely interested in the product, they would not wait.
We agree: you either need coffee right now or you don't. Ever. We don't understand the latter kind of people 🙂
Measuring KPIs
Conversion rate
Here again, the rate is measured by channel. Debeer reveals he has not set strict targets on this KPI yet, but "as long as things are better than the previous month", he is pleased with the results.
Bounce rate
Using detailed on-site behavior WooCommerce analytics, he is able to drill down visitor interaction with the different pages and find out where people drop off and how far down they get down the sales funnel.
Of course, all that information is used to optimize the funnel and better take people to ordering.
Reactivating customers using WooCommerce analytics
Debeer is fond of the reactivating emails within Metrilo. He uses the Metrilo CRM to do narrow selections on customers with a specific behavior and send them very well-tailored incentives to stimulate purchases.
As an example, he recalls a recent email campaign sent to about 100 people who had not ordered coffee in the past 90 days. The coupon incentive generated over $700 for a total effort of 2 minutes.
Inspired by the great success, he is working on replicating the result on other customer segments too and getting an overall positive response.
That is another great example how analyzing the data Metrilo is able to process for you can make a huge difference in the way you approach your customers and how effectively you sell.
We chose this particular company because they are a local branch of a big international brand, but they operate independently and are quite flexible in their tactics.
We were also interested in seeing how they are able to handle their distinctive target groups and keep up an online presence that caters to two very different primary goals – B2B lead generation and B2C online shop.
This case study comes to confirm that not the amount of data, but how you filter it is crucial to making use of it. One person of the Segafredo Zanetti Australia's team is able to single-handedly monitor the data and act on it. Awesome, right?
If you run a store on WooCommerce, check out the rest case studies on similar businesses to yours and how they cope with analytics for more profitable business: ground coffee, fresh drinks, and seafood.