Getting started with email marketing on Shopify is a top priority for any brand. There are many ways to do it, including their own email function, but to be able to do the best email marketing for Shopify, you need a strategy, not just a tool.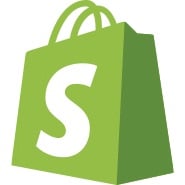 To send Shopify newsletters, you need:
Lead capture (sign-up forms) to get people's emails on your site.
An email marketing tool that integrates with your Shopify seamlessly.
Historical data sync to make it usable.
Customer list filtering options based on behavior, metrics, traits, etc.
Segment creation and saving, tagging
An easy-to-use email builder (ready templates available).
Dynamic blocks to personalize the newsletter with products or data.
Only your branding on the email, no promotion of the email tool in your emails.
Email performance reporting on opens, clicks, conversions, not just aggregated but individually as well so you see how each customer reacted to your email.
Let's go deeper into these…
Lead capture on Shopify
You need a list of people and their email addresses in order to send emails, right.
The 3 main ways to build your Shopify mailing email list are existing customers, sign-up forms and pop-ups.
Shopify stores your customers' emails so you have a database of them automatically. That's a good start.
Sign-up forms are the next level of getting subscribers even if they don't buy anything. They're to be nurtured and motivated to buy over time.
Here's how to setup Shopify native sign-up forms.
If you're a bit more ahead of the game, you can add pop-ups to collect additional leads on different pages – blog, home page, special product pages, etc. You have to come up with valuable free content to get people to subscribe to your newsletter on Shopify.
Check out Metrilo for Shopify stores
A tool to easily send simple emails in Shopify
You just want to send newsletters on Shopify, no hassle. We get it. Shopify now has its own email marketing tool, but we've been doing it for years. We already have the email builder, templates, segmentation options, email automation and email performance reports.
Metrilo can save you the headaches with Shopify email marketing. It makes email marketing for online stores easy and fast:
Metrilo syncs fully with your Shopify store so all leads and customers get automatically imported into it. This means you can use historical data from before you had Metrilo for emailing.
To send an email, you just select the person or people from within Metrilo (you've got a CRM feature), create the email still in Metrilo and hit "send".
Metrilo's email composer is user-friendly and offers all design elements for great emails: CTAs, coupon codes, product imports, social media profiles, images and text formatting.
You can include products directly from your store – Metrilo pulls their picture, price and name directly, no manual editing needed on your part.
There's only your branding on the emails, even during the free trial
After that, you can see how each email performed in terms of opens, clicks, and conversions so you learn how to improve your next emails.
Metrilo's an excellent platform to start your email marketing on because it helps you use customer data that you otherwise wouldn't (email addresses captured before getting an email tool) and the email creation is really simple – no manual work to include products needed.
Check out Metrilo for Shopify stores
Tips from other entrepreneurs for sending a successful Shopify email newsletter
Generally, you can have 2 kinds:
Content newsletter – includes blog articles, downloadable resources, ebooks – giving value to the subscribers for free (More ideas about content marketing for ecommerce brands)
Promotional newsletter – product-oriented, heavy selling – aims at direct conversion. They're usually automation workflows.
However, this doesn't mean you have to sound like someone you're not. Talk in a genuine way and be funny, friendly and cool. No need to worry too much about getting it right from the first try.
In fact, we've had clients who really mess up their Shopify email newsletters but still get great sales. Their audience saw they're being real and rewarded them well. 🙂
The things to not forget when sending your first newsletter
Your branding + logo
Social profiles
Company contact info (a legal requirement in many countries)
CTAs for whatever you want them to do – buy, read more, join a contest, etc.
Links to your site: home or special landing page, terms and conditions, return policy
Sign off (can be one person or the team as a whole)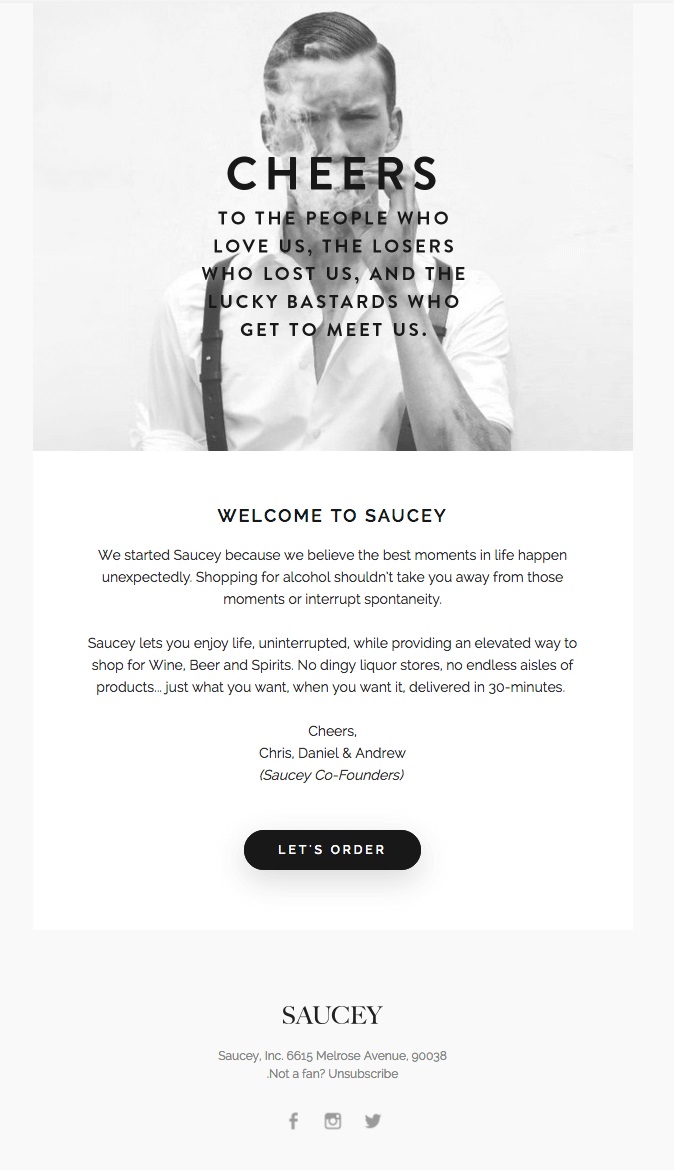 Choosing an email marketing tool for your Shopify store
Right now, you may be happy with simple emails sent out to your whole list. And that's the right way – building on as you go.
But as you grow, your business needs will change.
That's why it's wise to choose an email tool that gives you simplicity now but is also capable of supporting your growth.
Check out Metrilo for Shopify stores
When the time to level up your email marketing comes, your requirements of the tool will include more features such as:
Segmentation based on subscriber's actions
What they did, what products and pages they looked at, what they bought, if they read articles or shop often.
Personalization options
Look for robust filtering capabilities to create specific customer segments and tailored email experience.
Protection against emailing too often
The email tool should alert you if you're about to send one email too soon after another – at best, the tool automatically excludes those subscribers from the second email.
Automatic list cleanup
A good tool automatically updates the subscriber list taking every campaign's turnout into consideration. Inactive addresses, failed deliveries and unsubscribes should be timely removed.
Own domain
Emails and newsletters coming from weird domains are times more likely to be marked as spam because your subscribers won't recognize your brand. It's worth investing in and setting up your own domain so communication goes smoothly.
No branding on emails
Emails sent through most Shopify email tools include the tool's name at the bottom which kills the vibe of a good and professional email. Make sure your email tool of choice leaves the stage for your branding only.
Easy email editor
If you're about to be sending emails and newsletters in Shopify, you can't waste time and effort on hard-to-use tools. Everything needs to be friendly and intuitive, so you create your emails in seconds. Drag-and-drop editors are best.
Email performance
Sending a campaign or a newsletters is only the first part. Monitoring how it's doing is the second and vital part – you can't improve what you don't measure.
*Not in order of importance.
Want to see how easy it is to integrate Metrilo with your Shopify store?
Ideas for advanced newsletters in Shopify
As your business grows, you'll want to do more complex email marketing and personalize your Shopify newsletter.
For a larger subscriber list, segmentation and tailoring of the newsletter is a must. With Metrilo, you can send pro-level newsletters because the tool has both email and CRM features.
As Metrilo syncs with your Shopify store, it automatically creates user profiles and tracks their behavior. You'll be able to personalize your Shopify newsletters based on:
when was their last order
when was the last activity on site
If they read an article, played a game, etc.
by session or order count
by LTV
coupons used
actions performed like Shopify abandoned cart emails
product and product category viewed
location and more.
Check out Metrilo for Shopify stores
Knowing your subscribers better – what they do, what catches their attention, how they engage with your Shopify store – helps you craft tailored and relevant newsletters.
Some examples of customer segmentation and personalized newsletters in Shopify:
High spenders
Since those people shop from you a lot and are valuable, you want to keep the spark alive. Exclusive service, info and offers are due here as well as early bird and limited editions.
Blog readers
They enjoy your content so it's best to send them more – keep up the quality and you'll have regular readers who are getting more and more familiar with your brand. You can sometimes throw in a special offer just for readers.
Registered leads
Those people have shown enough interest to register on your Shopify store, but haven't bought anything yet. To warm them up towards a purchase, send them discounts for 1st order, product-oriented content like choosing guides or make a "sale" on the items they looked at.
For more ideas like these: Segmentation in email marketing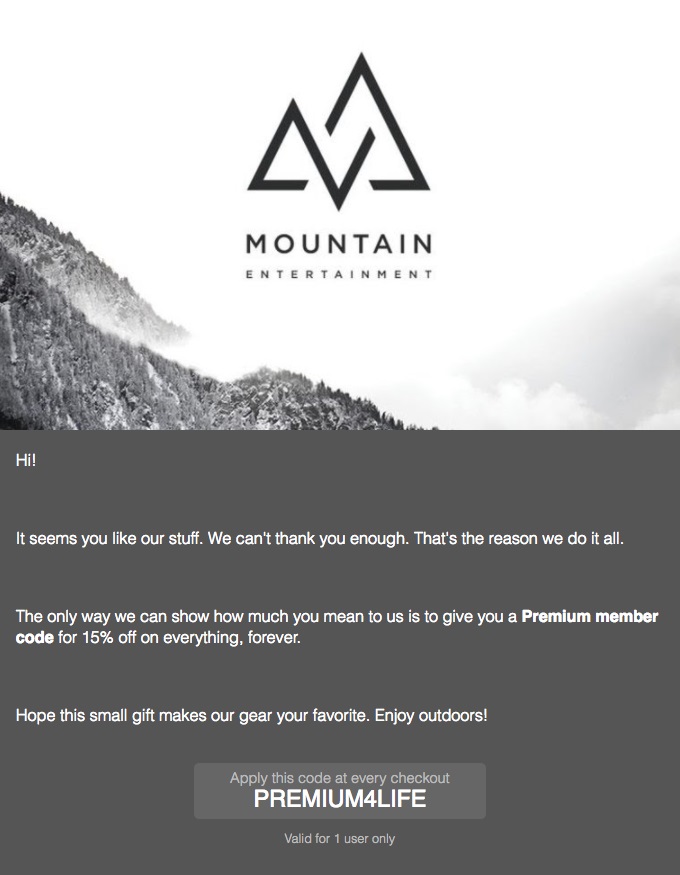 Automated sending of newsletters for Shopify store owners
Taking things one step further, you can automate your Shopify newsletters to be sent out at certain trigger events.
This way, you'll be sure that every time someone takes a certain action on your site, you will reconnect with them with a relevant newsletter.
For example, you can have various "baits" on different pages to get subscribers, like:
On your blog –  sign up for more articles (still a content newsletter)
On a quiz page – give your email to receive results and tips (still a content newsletter)
On a New products page – subscribe to get all new offers as soon as they're in (still a promotional newsletter)
On a Sale page – leave your email to receive all promos before they run out (still a promotional newsletter)
…and so on.
This way, your Shopify newsletters will be more personalized and effective. Your subscribers will get what they like and you can expect higher conversions in the long run.
————
Newsletters in Shopify are a great way to stay in touch with customers and subscribers, and a neat channel for brand communication. You control it and can craft in so it reflects your brand personality.
One thing to bear in mind is that how you send newsletters in Shopify speaks directly to your subscribers, it's a direct communication with them so you have to be cool about it.