Social shopping, social commerce, shopping on social, social buy buttons, native shopping experiences, in-app purchases – whatever you choose to call it, the Buy buttons on social media are here and there's already information how they're doing.
As a merchant, you either already use them or plan to. It'sthe quickest way from discovering a product to checkout. Because it's so easy, social platforms and retailers both hope it will stimulate more sales.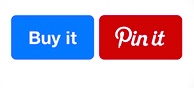 For now, results are shaky. Let's see the facts and numbers – we've added comments too.
Interaction with brands and products on Social Media
As our target audience spends so much time on social sites, it's only logical that shopping will be increasingly connected to these sites.
Building a positive brand image online
71% of customers who get good customer service on social media will most probably tell others about the brand. Of course they do – you sell experiences and customer service is part of it, too. Even the best product can be ruined by poor customer service. And as we wrote before, people like to be the first to tell their circle about something really cool.
78% of small businesses use social media to win customers and build relationships with existing ones. (SnapRetail) Who doesn't check a seller on Facebook first to see if they look legit? If you're not on at least one social platform, people will have very little trust in you. It's like you're hiding.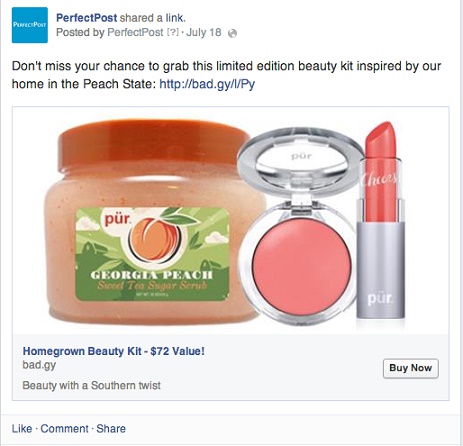 Brands have better chances for high engagement with their audience when mixing their own content with user-generated. (Elegant Themes) Rather than showering your following with me-only updates, give them the floor to develop your brand. Your customers may be even better at advocating your brand than you are.
Read more on Content ideas for Ecommerce Marketing
62% of responders tell friends on social about local deals. (Forbes) Again, people share useful information with their contact because they want to be liked and seen as generous and up-to-date with things.
Over 90% of online stores climbed up in SEO ranking thanks to links going out to their sites from social networks (which have great SEO, of course). Wow, so those backlinks do count for something. It may not be a huge boost, but every little drop helps.
Product discovery and purchasing decision
1/4 of Americans check around social media before they buy a gift. Also, 40% of people aged 18-34 would rather use social networks for gift ideas. (AdWeek) There are pictures, reviews, ratings and they can easily understand what's trendy and well-received.
A third of consumers have taken some action when seeing a product being promoted by a brand in their social feed. (AdWeek) True, it's usually well-targeted promotion but that's awesome response rate. The positive thing is that people are still nowhere near being fed up with those kinds of promotions. They actually signal approval.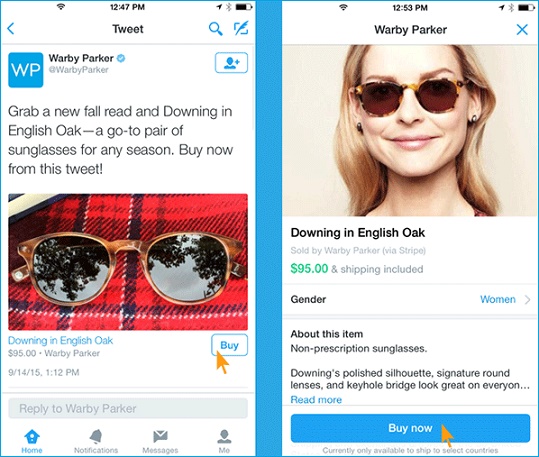 93% of Pinterest users decide what to buy by browsing the platform. As a visual-based platform, Pinterest hits right in the shopper's heart. The images are beautiful and inspiring, and there are no distractions (no chat notifications popping up, for example).
As much as 92% of US brands are promoted with Facebook ads. (Social Media Explorer)
Over 90% of messages on messaging platforms are read in the first 3 minutes after receiving them. (Forbes) That is an awesome opportunity for tech-savvy brands to put their offers before the eyes of those users and get seen within 3 minutes! Imagine how fast A/B testing will be.
People are 4 to 5 times more positive to act on a sales offer when received on mobile than on desktop. (Forbes) A bit contra-intuitive, but still a fact. Maybe mobile shoppers are tech-savvier and thus more relaxed about security. Or two taps to see the offer seems less work than opening another tab in an already-busy browser?
6 out of 10 product-related searches result in a sale. (SearchEngineLand) Well, searches indicate interest. The good news is apparently people find what they're looking for more often than not.
Almost 1/3 of online shoppers find new things to buy on social media. 26% of people say they do it on Facebook, 8% use Instagram and 6% – Pinterest.(Marketing Week) As the most popular social platform, FB is expected to be the "idea search engine" – much like Amazon for price comparison.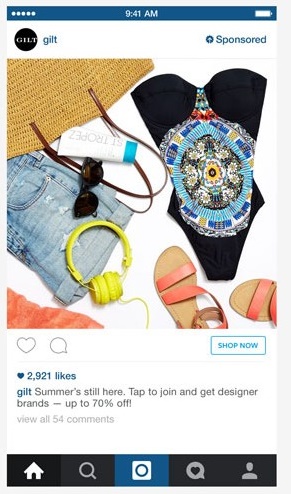 Buy buttons across social networks
FB, Instagram, Twitter and Pinterest all released their version of "buy" buttons so users can shop directly on the platform. Their integrations with the online stores and fulfillment methods are different so are the results.
In 2015, $30+ billion in ecommerce revenue came from social networks directly, a 50% increase from 2014. (Social Media Explorer) All networks unrolling the buy buttons helped certainly helped. So did the overall growth of ecommerce.
It's expected that in 2016 social commerce will make up about 5% of all sales made online. (TrueShip) As platforms and merchants test and improve the process, it's normal that it'll begin to pay off.
In 2015, only about 1/5 of marketers adopted the innovation of "buy" buttons for their brands. (Venture Beat) Maybe integration with online stores and ecommerce platforms wasn't quite clear. Or maybe they needed other to invest in testing it first. Many are still skeptical this is the future of ecommerce. There's an ongoing debate if customers wanted such buttons in the first place.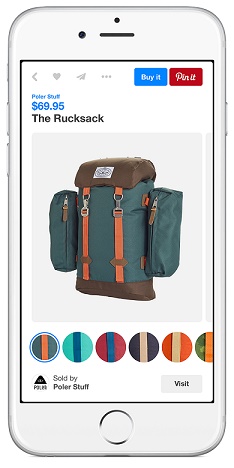 One-tenth of people admit that the presence of a Buy button may actually make them buy. (Global Web Index) There's at least that group of people who appreciate how easy it is to buy with one click. They don't want to be taken to long category pages or detailed product pages – they can decide on the spot. Removing all barriers with the instant "buy" buttons makes shopping online so much more appealing to them.
Facebook brings about 85% of all orders, originating on social media. (AdWeek) The mammoth still has the largest audience of all major networks, most brands advertise on it…it's a well-working loop.
For flash sales on Facebook, one fan means about $17 earned. Not one customer, as you probably notice, but one fan. Not all fans buy in the flash sale and still. How many fans does your brand have?
Comparison: selling on the major social media
How do the main players compare in social commerce performance?
On Instagram, users engage 10 times more than on Facebook; 54 times more than on Pinterest and 84 times more than on Twitter. (BrandWatch) It might be the ease of communication or the clean feed, or the convenient hashtags. People don't usually go searching for updates from all the brands they follow on FB, unless they're in the feed.
Orders, referred from Instagram, are about $10 larger than these from FB. (AdWeek) As mentioned above, higher engagement on Instagram leads to bigger orders. Plus, most Instagram-active brands are on the lifestyle side so they might charge a bit extra.
Here's the AOV (average order value) by social media.
Pinterest and FB don't take commission on the sales made through their "Buy It"/"Shop now" buttons respectively. (Annstanley) They both rely on the ads, which is quite good for merchants with high engagement.
Pinterest is winning in social commerce
The underestimated visual "wishlist"-like platform was faster and better at merging shopping and social than the other, bigger players. The fact that it's user base is about 80% well-to-do women only helps.
More about selling on Pinterest
Pinterest's "Buy it" button can reach 2 million targeted users of the platform. (Proforma) Pins are repinned 11 times on average, which makes them practically evergreen. Plus, there are keywords to use in targeting so people find your products when searching for a specific product.
For Shopify stores, Pinterest is second most effective traffic channel. (Shopify) The two partnered to let Shopify merchants first take advantage of the buttons.
Buyable pins convert twice as much as normal pins that lead to product pages. (Fortune) A classic UX example – removing all possible barriers to shorten the sales funnel. From acquisition to checkout in 1 click!
The most recent data show that over half of the Pinterest users buy directly from the platform, while only 12% do that on Facebook and Instagram. (CIO) Difference in demographics might be a reason.
Merchants on Pinterest can now use more than 400 keywords to target customers by and the platform is unrolling more. (TapInfluence) You basically "tag" your buyable pins with approved keywords to easily get found when people search. Now, targeting is really niche: you can tag not just with: "shoes", but with "ballerina flats" as well.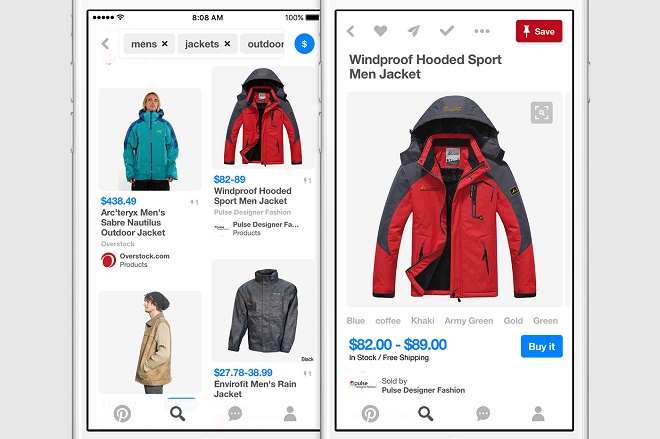 Twitter's "Buy now" didn't do so good
One of the big 3 is out of the social commerce race.
Twitter moved away from the direct "Buy now" button 6 months after launching it.
Some say it's Twitter's 140 characters and others don't see a fit between the platform's user base and impulsive shopping. You can decide which explanation you like best.
However, fact is ecommerce never picked up on Twitter and they made a quick decision to kill it without wasting any more resources and refocus on target ads.
For us, it shows that users don't change their behavior and habits – even on social media – so fast. If a platform is generally serious, professionally-oriented and a source of news and debate for most of its users, it cannot easily expand into shopping (a leisure activity) as well. A reminder for us all to carefully choose our channels of promotion.
What about you? Do you use "buy" buttons?
We love data, but for now, there's no definite answer whether shopping on social will replace traditional merchant sites.
Tell us about your experience so far! Any concerns you have or positive results – we'd love to hear it.