Food packaging is a fickle thing. On the one hand, unique and eye-catching packaging is needed to stand out and be seen. But on the other, brand loyalty can be so fierce that even the most awful packaging redesign won't scare off customers.
No matter which way you look at it, consumers are increasingly harder to please and surprise.
Add on other factors like sustainability and convenience, and suddenly you can see that quality food packaging is more than just a plastic bag.
Here are several ways unique packaging for food grow and evolve in recent times, and how we see it changing in the future.
Launching a food brand? Check out our resources on:
Best marketing practices when selling food online
Launch PR tactics for DTC brands
Partnership ideas to extend your reach
Visual Design
As humans, we consume a lot with our eyes. If something doesn't look visually appealing, we tend to ignore it or think it's low quality.
In recent years, in attempts to stand out from the incumbent crowd, modern food brands have gone back to basics for food packaging to look visually appealing.
Minimalism
Minimalism, the design language of using less, has become incredibly popular as of late. Many ecommerce brands ship their products in custom mailer boxes that have no branding aside from their logo.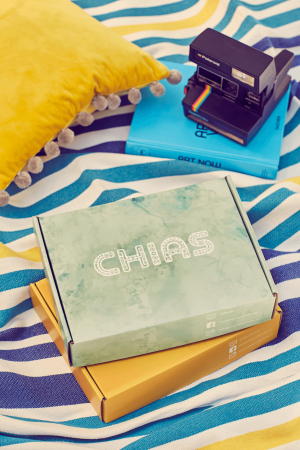 This concept aligns with healthy, clean food brands. People want simplicity in their food, and simple packaging complements this perfectly and amplifies the message.
Be bold
It's arguable that boldness and minimalism complement each other. Big lettering and solid, contrasting colours may be all that's needed to make your food packaging pop and be memorable.
The relationship between flavour and colour is an interesting one. Colour tells us that red = strawberry, green = apple and yellow = banana. Colour psychology plays a big part in branding and therefore food packaging.
Notes: Whether you decide to use bold or minimalist packaging design – or both – remember that there are some legal requirements to follow. Ingredients list, nutritional information, barcodes and other elements must be worked into your food packaging design. Balancing between legibility and design is an art so it's best to work with a professional in creating the designs.
Themed packaging
Limited runs of certain flavours and unique Christmas packaging are trends that are becoming more and more popular in the world of packaging.
Limited editions of a variant of your product can help loyal customers become more involved with your brand. Australian condiment Vegemite released a new flavour (with unique packaging, of course) and got a cold cold reception.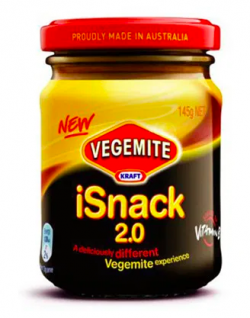 The result?
A massive increase in sales of the original flavour.
Christmas-themed packaging is a also great way to re-engage loyal customers. If your food is suitable for a gift, or a stocking filler, well-designed Christmas packaging can steal the show of it doesn't need additional wrapping and saves precious pre-holiday time. Plus, eco-conscious customers appreciate the less waste such options create.
Product design
Considering the various shapes and sizes of food, it's a little alarming that nearly everything we eat comes in either a square, rectangle or cylinder shape.
This presents an incredible opportunity for anyone willing to literally think outside the box:
Apple juice in a container shaped like an apple
Vodka in a bottle shaped like a skull and crossbones
Honey in a jar shaped like…a bee's bottom…
Unique food packaging shapes are a great way for brands to show off their identity. Differentiation makes you stand out, earns word-of-mouth referrals because the product is more memorable and can display brand values.
Bonus points to food brands that use uniquely shaped packaging to add convenience of use. Such designs often become popular and help in new customer acquisition.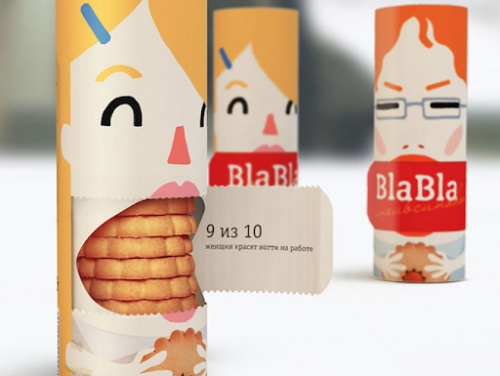 The unboxing experience of food
The way your packaging is designed plays a huge role in the unboxing experience that you create. Yes, even food has an unboxing experience, believe it or not.
If your product boasts uncompromising quality, consider the way your customers interact with your food when they first open it.
Does it make them feel special? Does it make them feel like your brand is the best choice they could've made?
This is the role of an unboxing experience, to wow your customer and make them feel like they got more than they paid for. A positive first impression conditions the customer for the rest of the product interaction and often gains great mentions online.
Food subscription boxes should take good unboxing experience very seriously. Many of them curate third-party products and deliver them to customers in a neat package. Therefore, the only thing that the subscription box company creates differently is the packaging and the experience itself.
Things like wood-wool and custom tissue paper are great elements you can use to create an unboxing experience. A handwritten "thank you" note and coupon code inserts are other ways that you can use to make your customers feel special.
Material & sustainability
Plastic, right? That's the best option for food.
Well not necessarily. With materials technology coming along at breakneck speed, oil-based plastics are slowly being phased out.
Why?
Because consumers now realise that they need to take care of the earth, because that's ultimately where all our food comes from. So they prefer more environmentally- friendly packaging or even no packaging at all. Any modern brand that wants to attract millenials, should be careful about the materials and amount of packaging it uses since that's the first signal whether the company truly cares about the values it promotes or not.
From edible plates to packaging that starts breaking down as soon as it's opened, plastics are quickly being overtaken – and not a moment too soon.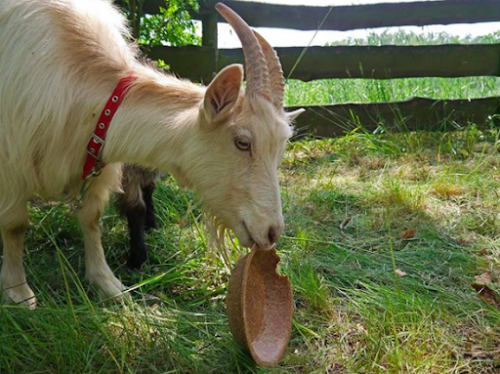 But believe it or not, the humble cardboard box is still one of the most common and sustainable packaging materials.
Cardboard is made from organic plant fibre and the best glue to hold it together is also plant-based. Combine these materials with water-based ink, and you've got a wide range of packaging options that can cater to many different kinds of food products.
While it's pretty uncommon – and unhygienic – to place food in direct contact with cardboard, it makes a good vessel to ship dry goods. A custom cardboard tube works great for teabags and eliminates the need for any plastic. The tube can be reused later because it can look quite cool or can quickly and easily break down in the landfill.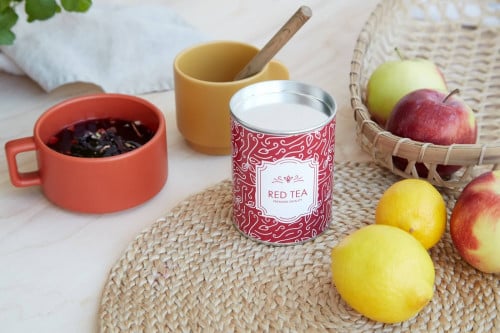 Conclusion
There's more to food packaging than just a box. There's a lot more to it than just throwing your product in a sealed plastic bag, too. With a little creativity and some design inspiration, your food product packaging can become something your brand is famous for.
Ecommerce food brands of the future should align packaging with their values in order to stand out from incumbents.
This article has been created by Phil Forbes from Packhelp.