There's always something to optimize in an online store. We know you're constantly on the lookout for tools to help you sell more.
That's why we explored what WooCommerce and partners have to offer, and picked the best plugins to boost your store's sales.
There are 3 main ways to increase sales online: acquire more customers, make them buy more, and keep them for longer. Whether you focus on acquisition, increasing average order value (AOV) or retention, we got the top-quality WooCommerce plugins for you on this list.
You'll surely find something to add to your arsenal that fits your brand and strategy.
And there's a bonus section at the end for the wild hearts who want to expand into new territories and markets. 🙂 Enjoy!
And if you feel like there's too much to optimize all the time, you might find a WordPress development company helpful.
WooCommerce plugins for getting new customers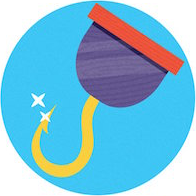 If you're focusing on getting more customers, a few of the things to set right are:
be easy to find
prove that you're legit
prove that your products are good and deserve their price
offer good customer/ user experience
make it easy to pay
That's why we chose the following extensions to help you make a perfect first impression:
Dynamic Pricing ($129)
That extension allows you to adjust discounts for different quantities ordered. For example, 10% off for 2 products, 20% off for 3… Or you can do the popular buy-1-get-1-free.
It's useful for providing better customer experience – someone on a shopping spree at your store should be rewarded with better discounts. They'll get a kick out of the unexpected savings and feel good about shopping with you.
Pay with Amazon (free)

The official plugin for letting customers log in with their Amazon account to your site. It's convenient for them – they don't have to enter their details again; and it's good for you – it's all verified (less fraud).
Such plugins remove the barrier for new customers because they minimize the effort of registering that many people hate. If you want more customers, you should make it fast and easy for them, right?
Plus, if they already shop on Amazon and you hope to win them over, this way they should have no switching costs.
OptinMonster (starts at $9)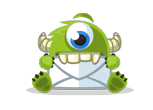 That's a lead generator working with pop-ups, slide-ins, lightboxes, etc. It helps you capture visitors and get them on your email list. The good thing is you can have various messages on different pages and categories – and get those subscribers into separate email funnels.
That way you don't lose the visitors and can keep working on converting them into customers. We recommend you set a content funnel in place to send relevant content and materials to those leads, showcasing your expert reputation. When the time comes, they'll think of you first and purchase.
Google Product Feed ($79)
ant your products to appear with picture and price as people search for them on Google? That's the Google Merchant Center.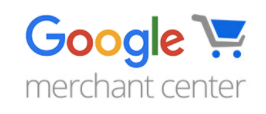 With the Google Product Feed, you can add your products there and have them show up and link directly to your store in the SERPs.
It's also needed if you set up Product ads. Quite useful if any of your traffic comes from Google. And it's SEO-friendly, too.
Yotpo (custom pricing)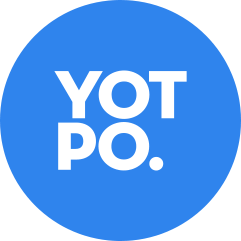 New visitors might be worried how trustworthy you are or how good your products are. To put their mind at rest and prove you deserve their money, social proof still works wonders.
The social animals we people are, reviews and pictures of use in the hands of others persuade us to buy things. Yotpo gives you the ability to collect buyer reviews as well as user-generated content.
You can then use them on your site, on social media or in Google. All in all, this extension helps you convert better and faster because people make up their mind easier when given social proof.
ReferralCandy ($49)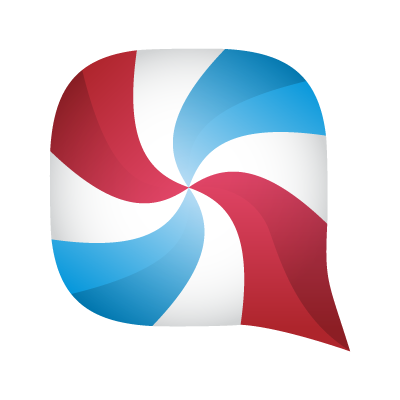 One more way to bring more people to your store: referrals. We particularly like them because they mean qualified leads. People tell their friends about brands and products they believe they'll like.
The ReferralCandy plugin makes it easy to get referrals from customers and reward them as "thanks". The plugin sends them a coupon to share with friends and grants a reward after a referred order has been made.
Beeketing (free and premium)
Beeketing for WooCommerce is a WordPress plugin that packs 10+ modular add-ons to improve conversion rates & sales for WooCommerce stores. Some of those add-ons are:
Checkout Boost – lets you show offers only to customers whose order value reaches a specific goal amount. A progress bar will show up to encourage customers to spend a little more in order to get a discount/ free gift/ free shipping code.
Boost Sales – helps you create upsells & cross-sells to recommend related products in bundles, just like Amazon. When customers add an item to cart, the add-on will upsell higher-valued or complementary products that they most likely want to buy.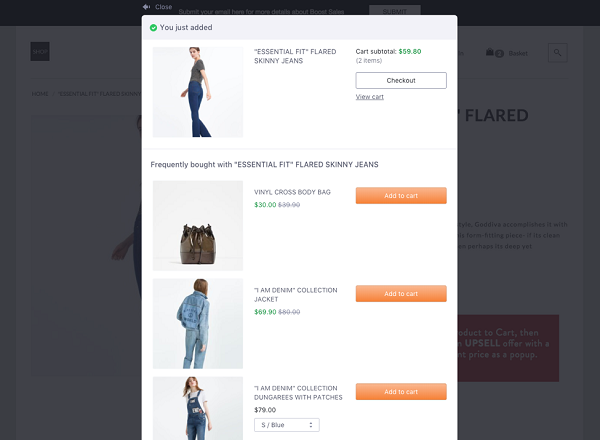 Woo Social Media Marketing ($15)
You know social media is one thing you can't go without. But how can you post every day? This plugin connects around.io and your store so you can easily post product and offers to all social channels.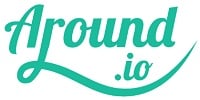 You can also create image collages to grab more attention and quickly find relevant content to share with your followers for engagement. reuse old posts.
The most convenient feature is the daily/ weekly post planner that saves you time and you can even reuse old posts. This way, you load it once a week and only reply to comments and messages, no posting headaches anymore.
Printful (pay as you go)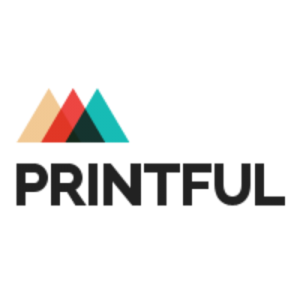 Printful is a print-on-demand service. They print your designs on t-shirts, mugs, pillow cases, hats and so on. You can basically set up your store with designs, install their plugin and all orders go straight to them for printing.
They also ship the ready products on your behalf, which means you only take care of your site – no fulfillment, no inventory.
You only pay when there's an order, making it very easy and cheap to start a new store or expand your existing one.
It can also be used to send additional rewards for loyal customers – order your branded mersh and take care of the payment yourself while your fans get a freebie.
WooCommerce extensions to increase Average Order Value (AOV)
For the hard-core ones among you, bumping the order value up is the way to grow. A few dollars here and a few more there – that's the sweet path to achieving your yearly goals for profit.
The extensions who made the cut in this category all incentivize the customer to pay a little extra. A little extra for them may be all you need!
Product add-ons ($49)
One of the easiest ways to bump up the price of a product is to add personalization – a small greetings card, engraving or another message add to the experience and the bottom line. They cost you next to nothing but can be charged enough to turn profit around.
This extension lets you add custom fields so that your customers can choose whatever additional options go with your products. It can be used for your social responsibility efforts, too, adding an option for donations.
Product Bundles ($49)
How to make customers buy not 1, but 2 things? Bundle them up at a better price. Bundles have been the marketer's margin savior.
You can use them to clear slow-moving items, introduce a new product, educate users on the use of products or simply fake a deal.
The extension here allows you to group products into static bundles and have some optional products for the customer to choose from as well. It also tracks inventory so all bundles can be fulfilled.
Product Gift Wrap (free)
Similar to the add-on extension above, this one gives your customers the option to add a gift wrap to their order. You set the price, of course. That's a life-saver especially around holidays.
Minimum Purchase for WooCommerce (free)
That's a really nifty one. Some of you probably sell things like craft drinks and food and very small or mix-and-match accessories. This plugin lets you put a minimum quantity that can be ordered, making your life easier.
For example, a dozen cookies, a half-dozen ciders or at least a pair of mix-and-match earrings. It'll also work for offers like 3 pairs of socks at $20.
Depending on what you're selling, you could have the limit set on all products – imagine how controllable the AOV will be then! 🙂
Check out the intro video above to get a feel of it.
Fomo ($19)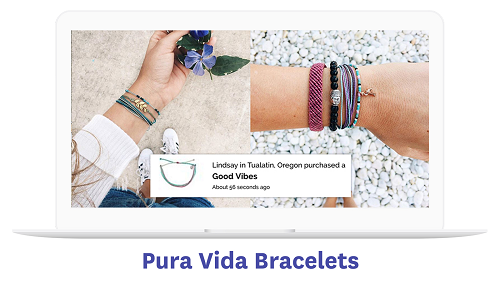 How do you make people buy a product they've been looking at for minutes?
Since online there's a barrier between you and your customers, you can't just jump at them from the live chat and ask, "Can I help you here?" (creepy!). What you can do is show them this product have been liked, trusted and bought by others.
Just like customer-generated content plugins, Fomo displays recent sales (you decide what info is in the prompt). It integrates with Yotpo to show reviews, too. So you can create a feeling of products flying off the shelves as in a brick-and-mortar store.
WooCommerce Product Slider (free)
Ok, that one seems more like a design feature, but its functionality can help you sell more. It doesn't just display products in a carousel. It can filter by criteria: newest, featured, upsells, related, etc.
That's an awesome way to trigger more browsing and end up with bigger orders. It easily keeps shoppers on the site and walks them through different product categories. As long as the suggestions are well-picked, everybody will be happy.
WooCommerce plugins focused on getting more repeat orders from your current customers
Retention is probably our favorite strategy for growth. It steps on customers you already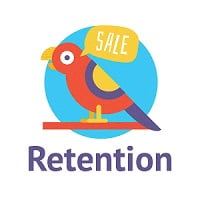 paid for and only nurtures them, increasing not just revenue but profit, too.
As eCommerce wisdom goes, customer service and personalization are the keys to happy customers. Here are a few plugins to help you offer top-notch service and personalize your marketing without going insane.
Metrilo
 ($119)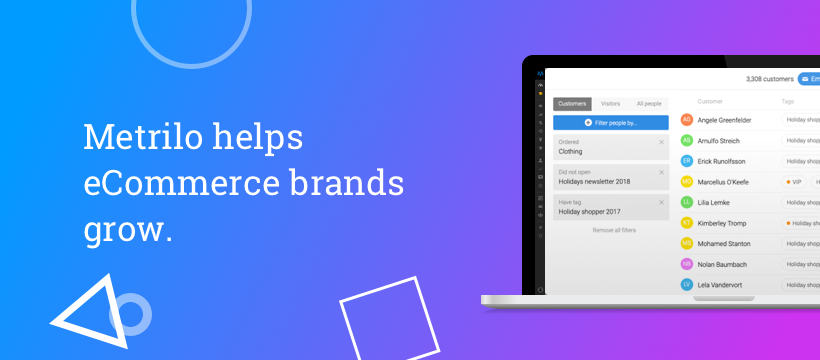 To keep your customers coming back, you need to stay relevant to them at all times.
Metrilo's email automation uses behavior triggers to give each customer tailored experience. Based on customer actions, you can create various automated email marketing flows to cut the irrelevant and only present customers with offers they'll like.
The bonus is that those emails are always timed for maximum effect.
This way, your customers get the feeling your store has exactly what they want and don't get annoyed by your emails. The opposite, they enjoy getting such offers and order from you again and again.
Now, the smart Assistant also helps you by proactively searching your data for opportunities.
YITH WooCommerce Wishlist (free)

Your customers most probably browse a lot before buying. Maybe they like something on your site, but want to think it over.
It'd be really cool to give them the option to save it to a Wishlist and come back to it later.
First benefit – you get to see what they add and what they end up buying so you can target them with product-specific messages. Second – you can require emails to use the option which is – needless to say – awesome.
Third – they come back to you because it's already in the cart and requires less effort than shopping around.
Smart Coupons ($99)
There's hardly an online store that doesn't use coupon promotions. They're useful to say "thank you" to loyal customers, to excite early birds for your new collection or to secure a next order in the next month.
This extension almost automates the process of coupon and gift certificate generation and application. It also does store credit so customers have to come back to spend it.
One of the best things is that it can be set to send a coupon after a particular product is bought, making it easy to promote something new, for example.
LiveChat ($16)
Selling online is closest to traditional trade in one aspect – you still have to talk to your customers sometimes. They need help and, instead of losing them, you can use technology to your advantage.
A simple on-site messaging plugin like LiveChat allows you to provide customer service instantly and possibly close a sale that was otherwise lost.
What's more, this plugin especially shows what the customer is typing before they hit "send" so you have a few seconds more to react properly.
BONUS: WooCommerce plugins to help you expand to new countries or sell on other platforms
And as promised, here's the Bonus section for those of you who have outgrown all options above and are eyeing bigger markets. Selling abroad or on additional platforms opens the doors to customers you probably would never reach otherwise.
Currency Switcher (free)
If you want to attract new customers from other countries, you have to make them feel welcome. One of the things is the currency they use – it's quite disrespectful to offer only a standard dollar or euro.
A plugin like this one can get you a long way with more sensitive or traditional customers who want to see the prices in the currency they're used to. It converts prices into the selected currency as visitors browse so they don't have to calculate back and forth. Plus, it detects visitor's location and does it automatically.
Check out their video tutorials to learn more.
WP Lister Pro ($149)
Selling on more than one platform is a great way to reach different kinds of customers. Some like to shop on branded sites and other like to go to marketplaces like eBay and compare.
To cover as much potential market as possible, you can use this extension and import your products to eBay. It also syncs sales and inventory. You can manage your listings from the WP admin.
Conditional Shipping and Payments ($79)
As you grow, you'll have to deal with all kinds of law, tax, shipping and customs regulations.
To keep it under control and be as helpful as possible to your customers (and accurate in your rates), you probably need an extension like this one to set rules on what shipping and payment options are available to various countries.
You can set conditions based on weight, products, shipping address, payments available, etc. It's widely customizable and will give you many options to work with.
Veeqo ($299)
Now, that is a solution for the real want-it-alls of eCommerce (in a good way). It manages inventory on all sales channels apart from Woo, like Amazon and eBay. It also works with shipping providers to smooth out the process and save you money, and with accounting software Xero to monitor COGS.
Managing so much of your business in one place will save you time and headaches. Add a marketing/ CRM platform and you can be done with tools.
That was our list of the top WooCommerce plugins. Use them and grow!
If you want to start growing your store right now,