We interview entrepreneurs about the analytics WooCommerce businesses need to stay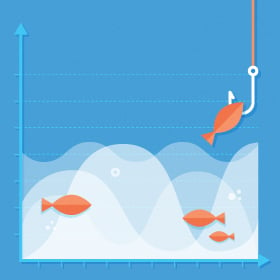 on the right track towards growth. We like to talk about how they acquire their customers, how they convert them and what tactics they use for retention.
We focus on what KPIs are important for their specific business case based on growth stage, type of product, geographic reach, revenue targets and so on.
This week's case study is on The Fish Club, a 4-month old online store operating out of Pontian, Malaysia.
It's the modern continuation of a generations-old tradition in fishing. Now, through e-commerce, they're trying to shorten the journey of fresh seafood: "from sea to plate in less than 48 hours."
What's there to learn from such a budding business (at least online)?
While they might be still aligning strategy and setting goals, The Fish club team has already found something that many established companies lack – focus. They've set three main points that matter the most to their business right now and are going after them, instead of trying to do all at once.
New customer acquisition
The Fish Club is still gathering a stable customer base. Since buying fresh food online is a relatively new to the Malaysians who are used to shopping at open-air markets. That's why the company concentrates on the younger population, the early adopters of eCommerce.
For now, primary acquisition channels are Facebook and Google AdWords.
Founder Xing Xian says it's where people are and they can easily scale their efforts when they decide the time is right. It also is the basis for their remarketing campaigns because they cannot rely on newsletter subscriptions alone. Google AdWords is the other channel they're trying to make the best use of.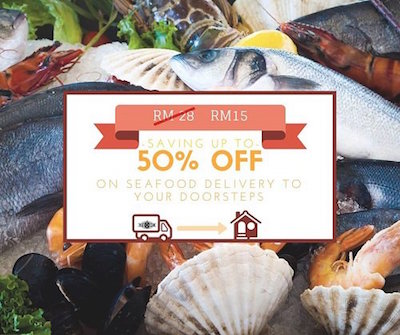 The problem they have, though, is low search volume for their product due to its unpopularity. How they are going to work around that is a follow-up question for our next interview with them.
What about content?
They noticed spikes in traffic when they published a new seafood recipe on their blog (about once a week). However, after analyzing traffic with Metrilo, they realized quite often people visit the website a few times before placing an order. That insight connected conversions with content so they're keeping up the effort.
All in all, the acquisition cost is what matters to Xing Xian now. Thanks to his business analytics background, he's set a strict maximum cost he can pay at this stage and doesn't discriminate between offline and online channels, as long as they work for below that cost.
If you want to learn more about Acquisition, read our article.
Repeat purchases
The team uses Metrilo to monitor if customers come back and how much they spend each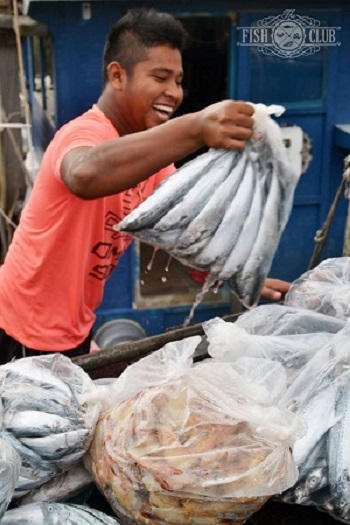 time. As their product is quite specific, they know they cannot expect repeat purchases every two days. On average, customers come back every 2 weeks to a month.
Even with limited data, they started identifying loyal customers and focusing on retaining them. For this purpose, they look at Average Order Value and what products they're interested in. Then, they reactivate by on-site messages and remarketing.
Xing Xian believes the quality of the seafood they offer makes all the difference. His family's experience helps him pick the best catch available right at the fisher's quay, and their delivery system's set up to reach consumers as fast as possible.
As we've written before, retention is key to sustainable business so his company's on the right track.
Referral system
The Fish Club is working on creating literally a club for fresh seafood lovers in their region.
They've realized that word-of-mouth is a great and cheap way of new customer acquisition, compared to social media and marketing campaigns. Xing Xian says that even if their current customers bring in their friends only, it'll be a great start.
What's their idea?
They're establishing a Neighborhood Program in local communities, which aims at consolidating customers in nearby locations to optimize delivery costs. It's not a new concept, but it's giving them a head start when competing with traditional retailers.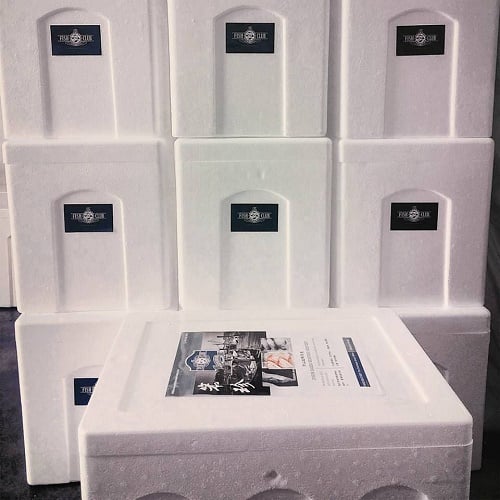 How does it work?
They have unofficial "Fish Ambassadors" who go out on the field and acquire new customers. Once they reach a market share of 20% in a district and at least 50 orders a week, a Neighborhood unit is created and the ambassador gets access to special discounts and rewards.
From there, the team expects a spread of WOM and delivery costs to gown down.
On-site behavior analytics WooCommerce merchants need
The Fish Club tracks the visitors' journey on their website to understand what causes the current bounce rate. So far, they've arrived at the conclusion that – due to the nature of their product – most people just come to shop so their journey is pretty short.
That insight, combined with their target customer group means they have to constantly improve their website in terms of quality of product presentation. Xing Xian admits that in the past they've had people complaining about pictures not matching the product. We can only imagine how hard it is to create high-quality, appealing images of raw seafood.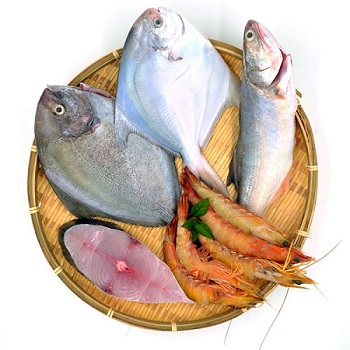 He is also thrilled to start segmenting customers into cohorts, once he gets a larger base. It'll be the main tool in his retention strategy – reactivating customers with relevant offers based on their behavior and order history.
Cohort analysis is not enough for Xing Xian. Making full use of the small size of the business right now, he examines every customer profile separately, looking for clues how to best turn them into loyal and high LTV customers and ambassadors.
 Takeaways from The Fish Club
Decide on what matters right now and go for it – complexity and more KPIs will come with time.
Set a strategy with long-term retention in mind if you seriously plan to stay in business.
Don't put up with any costs – you can easily go out of business before you ever lift off. Set maximum costs you can afford at the current stage.
Establish what differentiates you from the competition and don't compromise with it. In The Fish Club case, they would never deliver bad or stale fish and their whole business model revolves around that.al
Hope you found this case study useful. If you want to be able to use your store's data to grow in revenue, check out our WooCommerce analytics platform. Or you can read more about this online shop's referral program.
For another one like it, on an e-commerce business just starting out, check out the story of a young healthy drinks business. If you're interested in a mature business, well-established on both the online and the offline market, our case study on a coffee roasting company might give you a few ideas.