One of the main powers of WooCommerce is it's extendability. A great variety of plugins and extensions are available allowing you to fine tune your online store to fit your business needs. Here are a few WooCommerce plugins that will help you sell more and increase conversion rates.
If a photo is a thousand words, that we can say a video is a million. This Woo Commerce plugin allows you to easily embed a video to your product gallery.
Videos on product pages allow you to show a more detailed view of the product. This helps you eliminate one of the main disadvantages of eCommerce – not knowing what you're buying. It stops a lot of the more conservative clients out there from shopping online.
Customers are more likely to buy if they know that previous customers had a great experience with your store and the products you sell. As you maybe already know, getting customers to review your products is really hard. Not with Yotpo and their WooCommerce extension.
Yotpo generates customer reviews for your products by inviting your customers to post their reviews after they place an order. The reviews can easily be shared on social networks, which helps you bring more traffic to your online store. The whole process is highly automated, with a nice interface for review writers and readers.
The WooCommerce plugin itself is free. There's also a free plan for the ongoing Yotpo service.
This plugin helps you rank higher in Google and other search engines by optimizing your sitemap. It also adds OpenGraph, Schema  and Twitter Card enhancements to your pages' code.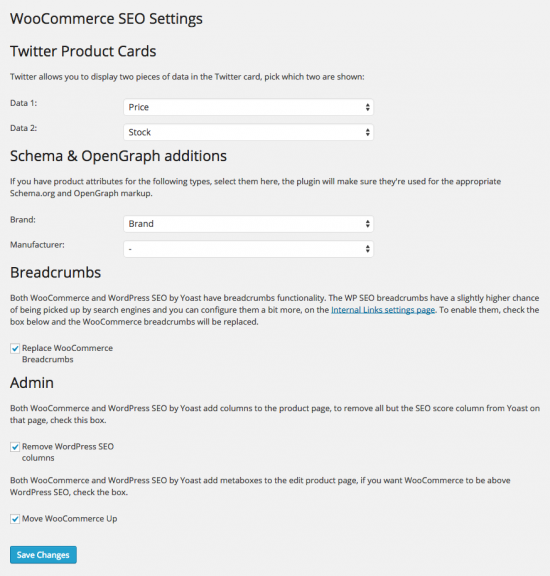 This powerful plugin allows you to create four different types of bulk discounts and price adjustments. It's designed to give you flexibility in controlling prices that no other eCommerce solution offers. You can easily configure bulk discounts for each product by creating a table of quantities and discount amounts. Choose from fixed amount or percentage adjustments, or just set a fixed price for the product. Optionally choose roles the pricing rule should be applied for.
Metrilo helps you understand and get to know your customers and site visitors. The WooCommerce Plugin allows you to easily track your user behavior data, which is sent to our realtime analytics engine. Here are some benefits:
See every customers browsing sessions click by click.
See which traffic sources bring customers and where you lose money on advertising.
See on which step of the conversion funnel your performance is bad and you lose customers
See which are your store's top performing products and categories.
See your store's most important KPIs and metrics, such as customer lifetime value, conversion rate, shopping cart abandonment, etc.
You can sign up here to start your free trial.