For a brand owner and probably product creator, feedback might be hard to take sometimes. You believe in your creation and want people to like it, for sure.
But today's market is really fragmented and an ok product that doesn't click with any specific customer is not likely to become a lovemark.
Now, it's better to be admired by a few than to be tolerated by the many because niche brands are the future of ecommerce and profit comes from devoted fans.
So, to win customer love, you should be improving your product to better fit their needs. And feedback is the best starting point. DTC brands have the massive advantage of being able to reach out to customers and get direct feedback to act on immediately. Before, incumbents had to work with a market research company, host focus groups, do surveys and what not, wasting precious time. Ecommerce product marketing is much more flexible.
Users know better
Improving your online store on feedback creates a product that's closer and closer to a perfect solution of the target audience problems.
You know how you ask some friends about your product and they say it's great? Well, usually they are not your target audience and their opinion is kind of irrelevant and misleading.
The same goes for influencer marketing, features in magazines, and random people on the internet. You should be listening only to your users for whom the product is made.
So customer feedback means the product is shaped for the target user, the one who already wants such a product. This is what Soylent did, asking their customers how to make their meal replacement product better. People wanted another form of the snack and this is how the Soylent bars came into being.
Those people came voluntarily to your site, were interested enough to buy your product and took the time to tell you about the experience. They are the people you should be doing it for.
Involvement stimulates loyalty
When you ask customers of their opinion, it gives them a sense of importance. They feel appreciated and more involved with the brand because they are a part of the process and get a say in future developments.
It's a natural human reaction – when we are asked to share our thoughts, we feel special and want to contribute. Our opinions seem significant.
And that feeling makes people talk about the brand more, spreading the word about you – and their little part in it. This makes switching to another brand harder and drives loyalty.
Really solve the problem
Buying once is just for test. If you generate the majority of sales from new customers only, that's a bad sign your product doesn't work as advertised and people don't want it again.
Your ads, site copy, and other marketing might convert them once, but if they don't buy repeatedly, they are not satisfied with the product. Only regular orders show that you've really nailed the solution to customer's problem.
That's why improving it to recommendations until you get it right is the way to find product-market fit.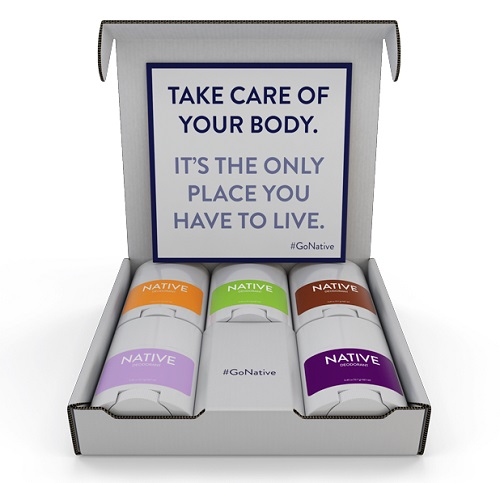 One of the hottest consumer brands right now, Native, reworked its deodorant formula 24 times before customers truly loved it. This led to the company getting as much as 50% of its sales from returning customers, which is huge in the personal care industry where consumers are notoriously unloyal to brands.
Read the whole Native from 0 to $100 Million success case study
Ideas for new products and variants
If you're ever stuck for fresh ideas, feedback is full of them for you! People love giving suggestions when they're not the ones to execute on them 🙂
Joking aside, you can sift through the obviously unrealistic ideas and might find a few gems about new features or variants that have never crossed your mind.
Related: Promoting a new product
Even if you never considered fruit patterns for your male socks, your customers might want them.
Also, in such comments you get to see the trends among your audience and shifting preferences.
Maybe more people want vegan options or natural materials. You'll be up to date with their latest needs and your winback emails won't go in vain.
Optimize inventory
Negative feedback is so underestimated. When people complain, it's unpleasant, I know, but there's also a grain of truth in there.
Bad reviews can point out unnecessary features: no-one wants that color, for example, make it red; or that strap is useless for such a big bag.
You might even be able to get rid of products that just don't grab the public and optimize your inventory and production line.
Related: More ways to turn negative feedback around
Bonus – SEO
When you use customer feedback, one added benefit is that you hear how customers talk about your products.
The proper way to call your items and how to talk about the lifestyle around them – consumer brands can't risk sounding out of space and time to their audience.
If your people call it a hoodie, put that in the product description instead of "sweatshirt". That's what it is. This will up your SEO game and make it easier for potential buyers to find you. SEO agency in Worcester knows the ins and out of Google's constantly evolving algorithm and strategies to help your business grow faster.
Need to start improving your products now?