You know already Metrilo is a tool built for customer retention. All reports, all functionalities are created to help you drive repeat sales.
Our Retention Analysis maps the whole post-purchase experience of customer by criteria for their first order:
Month it was made
Product ordered
Coupon code used
You see which monthly incentives, products and codes bring in loyal customers and which ones don't. The time between orders metric and the exact distribution of consecutive orders over time help you optimize marketing spend and time email campaigns for maximum results.
Now, we are happy to announce we added TWO MORE cohort breakdowns to give you two more ways to boost your retention efforts.
The new cohorts are based on
CAMPAIGN
And
SOURCE/ MEDIUM

How will they help you drive more sales?
Retention by campaign
This report shows you how each campaign you run influences customer retention long-term.
The cohort is formed by the campaign that leads to each customer's first order. We believe it is a strong determinant of future behavior since each campaign has a certain appeal and target so you will see what type of customers this target makes.

Retention by Source/ Medium
And this report focuses on the customer retention resulting from your different channels (organic search, direct, Facebook, Instagram/ CPC, referral, etc.). It puts customers that converted from the same channel in a cohort together.
As with the other cohorts, the purchasing behavior of the customers in the cohort is mapped over time for you to see when the next orders happen and for what value until the end of the customer lifecycle.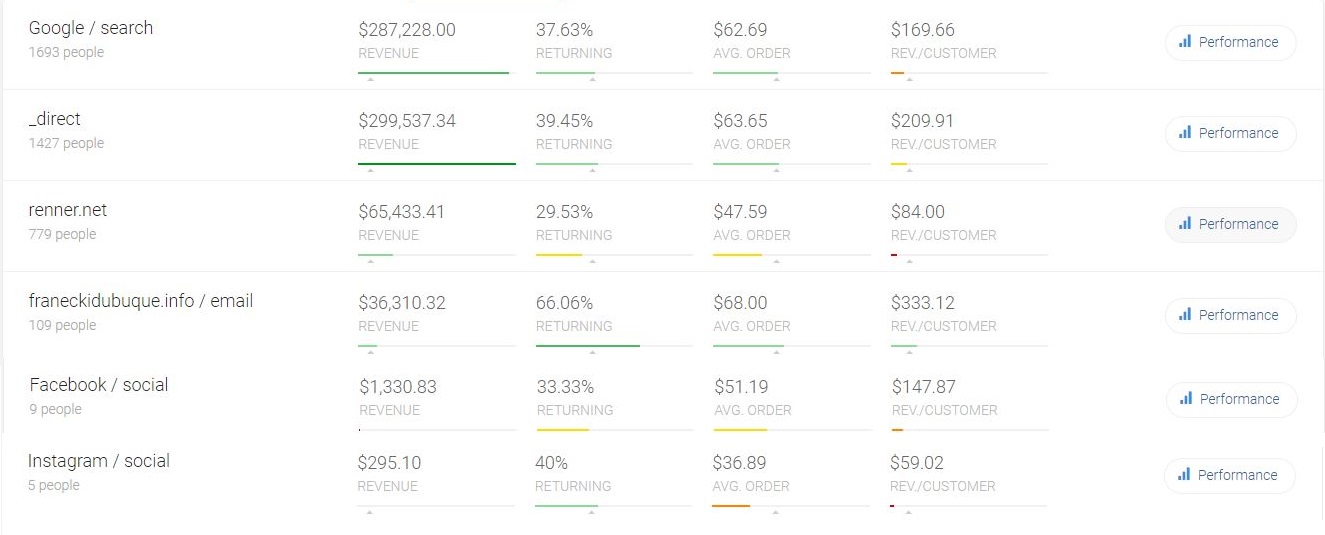 You will be able to compare your campaigns and channels by the CLTV, AOV, number of orders and new customers they bring. This kind of insights allow you to calmly make data-backed decisions to:
Replicate campaigns that work well
Improve underperforming campaigns and pay them extra attention to drive retention
Invest more in channels that bring a steady flow of repeat sales
Drop channels that bring only one-time customers
Check the new cohorts in your Metrilo Retention tab and let us know what you think!