Who said you can only sell on Black Friday?
With the craziness of Black Friday and Cyber Monday, you might not be very happy with the conversions you get – site went down, quantities run out, your ads went unseen due to low budget, etc.
But the Holiday shopping season is far from over and you still have about a month to end the year well.
In this article, we show what you can do to convert those leads you couldn't on the two big days.
Worry not – here's how to fix it. You still have a shot with these people. You can address the issues and get those orders – no need to let them go.
Recover canceled orders
Customers placed some orders on Black Friday/ Cyber Monday but canceled them shortly after? Maybe they found better offers or felt they've shopped too much.
If you follow up with the person, though, you might be able to recover at least some of them.
In your customer monitoring tool, look at what people ordered and send them a personal message asking if you can do anything for them.
And maybe add a better discount.
More on how to recover canceled orders here.
The sorry coupon
If you had issues with your site – it was slower or broke down, you have a reason to believe many potential customers were disappointed.
Fix it with a sense of humor and a good coupon.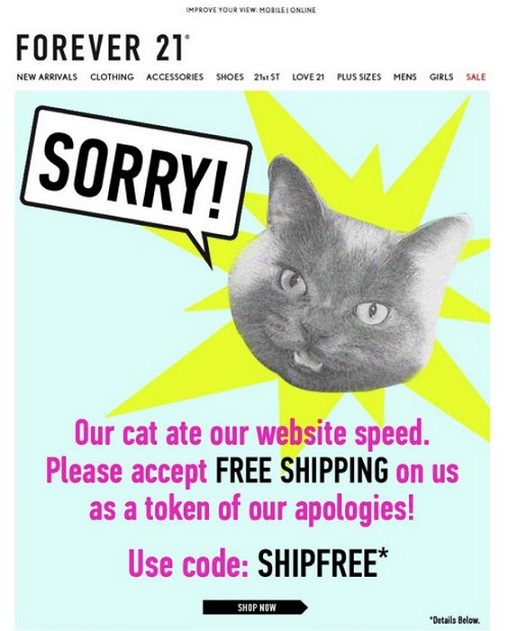 That's also a good excuse to reach out once again to your subscribers (anybody who didn't buy in the last 5 days should be on this list). Even if they didn't check out your BFCM offers, an exciting offer never hurts.
Remarketing emails based on browsing behavior
In a time when everybody's showering everybody with offers, promos, and discounts, how do you stand out?
Maybe take into account people's behavior and tailor your offers to their tastes. That's a good strategy not just for the holiday season, but in general. Relevancy is appreciated by buyers and still not common.
How do you do custom remarketing emails?
Segment your customer base by what they have done recently on your site and send them a related email offer.
For example:
They've read your gift buying guide – send them a coupon for all products in the guide.
They've shopped your kids' section – offer them products for parents.
They've been a frequent buyer in the past year – say "thank you" with a special early discount on your New Year's Eve party collection.
They've been visiting your shop quite often and buying nothing – do a drip campaign with content on your values and manufacturing process, and then with a special free return offer so they overcome their objections and order at last.
You can run as many remarketing emails as patterns in behavior you notice. Every customer can be reached with a tailored message.
Reactivate old holiday shoppers
Going one step further, you can invite back your holiday shoppers from last year. They've already done their gift buying at your store so it's safe to assume they like your stuff.
What's more, you know what they bought so it's easier to tailor a complete gift package for them.
For example, their last year's purchases indicate they have two pre-school kids in the family, an elderly lady, someone skillful with the tools and a dog. Use these insights and create a personalized offer for them, including gift choices for each family member.
If that's too much for you, you can at least send them an email with a coupon code to remind them that they shopped from you last year.
Back-in stock emails
It's not cool to run out of stock of your promo items, as we warned in our holiday prep marketing guide.
To make up to your customers, let them know now that the products are back in stock. If you don't have a tool integrated with your inventory management system, the easiest way to do is to select all people who looked at a certain item (that run out) and send them an email once it's back in stock.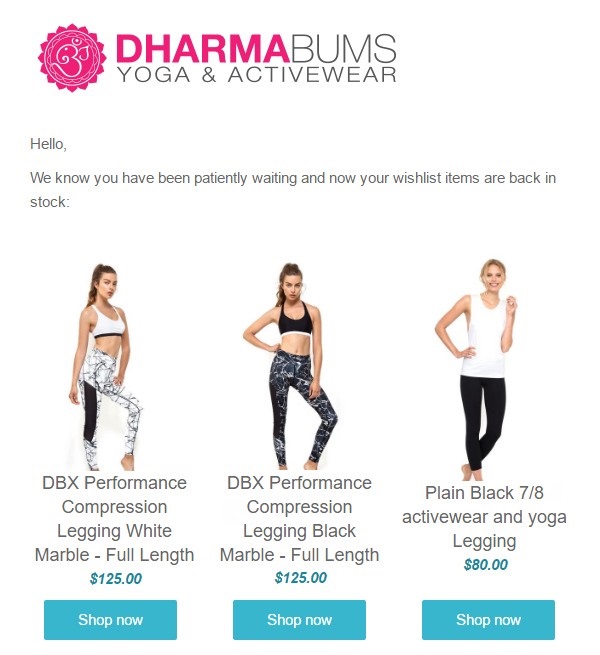 This exercise will also help you better plan your quantities. If, for example, 150 people wanted a certain t-shirt and you only got 50 of it, order extra.
What more can you do for your marketing this holiday season?
Recover abandoned carts
People look for the best offers on BFCM and cart abandonment is high, but you have a chance with something better a few days later.
It's really good that the leads are still warm and you know they're in holiday shopping mood. Don't miss the chance to convert them.
Maybe they were too frustrated with all the craze of Black Friday/ Cyber Monday and now they'll be calmer to go through with the order.
Simple abandoned cart email might do it for you or you can discount the product for the clients who abandoned it only. All you need is a good email tool that identifies cart abandoners and can send automated emails when that happens.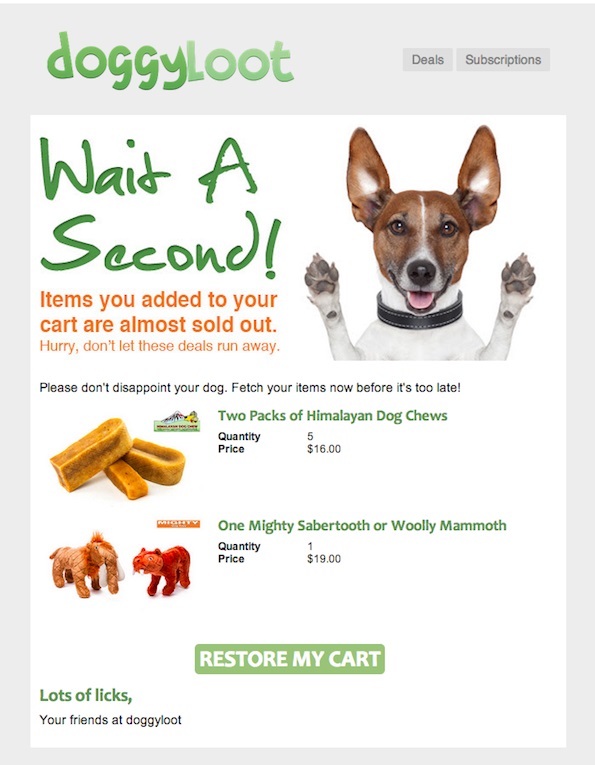 So do you have a strategy how to drive sales in the month after Black Friday?
Here's our selection of cool holiday emails to steal more ideas.