What are the eCommerce trends 2017 has in store for us? (No pun intended.)
A year ago we tried to predict what eCommerce in 2016 was going to be like. We were right on all points and we'll see many of those eCommerce trends carry on in 2017, too.
But what are the new rules of the trade? What to prepare for to rock business in 2017?
The Ecommerce trends that will shape the future online
Here's our list and honest opinion why the particular development will play a role in your business next year.
For growth, go East
While the US market is becoming saturated, the Asian one is exploding. Economic growth, globalization and digital adoption drive high demand for all kinds of goods previously unavailable to the people in the region.
It's funny how a huge part of dropshipped products (and not only) come from China, but the Chinese market is hungry for imported high-quality, branded goods.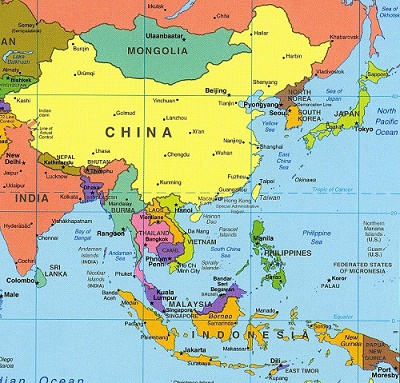 Luckily, the Chinese government, for example, has made it easier to cater to this market by opening 10 zones free of custom charges for import goods.
If you jump the trend, though, prepare for very diverse demographics, cultures, languages, buying preferences, currencies and so on.
Subscription instead of individual orders
Ok, there are two different kinds here and both are promising alternatives to traditional shopping. No, I'm not talking about Birchbox and the like.
Rent, don't buy
The rise of the sharing economy mindset as well as minimalistic lifestyle and decluttering reflects on the future of eCommerce, too. Many people prefer to rent an item instead of buying it.
Rent the Runaway, Menguin, and Happily Ever Borrowed are just the tip of the rental iceberg.
Some products really make sense to be rented out rather than bought and – as many customers realize that – you'd better act now and offer the option.
Replenishment subscriptions
As flawed as Amazon Dash is, the giant is onto something. People are getting tired of shopping around for some everyday items all the time. That's why there's a rise in the demand and supply of periodical fill-ups on toilet paper, diapers, cosmetics and food staples.
The textbook example Dollar Shave Club and London Sock Co. have managed to transform not-so-exciting products like razors and men's socks into an experience using monthly subscriptions. And so can you.
To be on top of this trend in 2017, your online store can offer a recurring delivery (if it makes sense for your products, of course).  Allow customers to choose the delivery cycle – each week, each month, etc.
We're particularly fond of this eCommerce trend for next year because it guarantees recurring orders and better retention of customers. Sounds good? Here's a guide to how to start offering subscriptions to you customers.
3D printed goods as an opportunity, not a threat
Although 3D printing doesn't offer economies of scale, it does offer customized products at the same price. The industry is expected to grow by 27% each year, reaching $26.7 billion in 2019.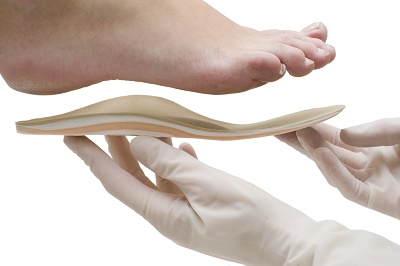 As the technology is becoming more and more accessible, maybe it's a good idea to look into opportunities for your business. You don't even have to label it "3D printed" – you just offer your customers extreme personalization of products at the same price as listed.
Another good thing about it is that everything is produced on demand and we can see reduced storing and stocking costs.
Selling on social networks will be easier
For eCommerce 2016 was intense.
"Buy" buttons appeared across social sites like Facebook, Twitter, Instagram, and Pinterest. And while Twitter dropped the feature soon after launch, the other players are pushing in that direction.
They want to shorten the buying process and make it happen right on the platform of discovery. Trends in eCommerce show that customers favor the fastest and most convenient shopping experience so it's possible we have the answer to what the future of online shopping is.
Why are things looking positive for the two social sites turning into seller platforms?
Facebook Marketplace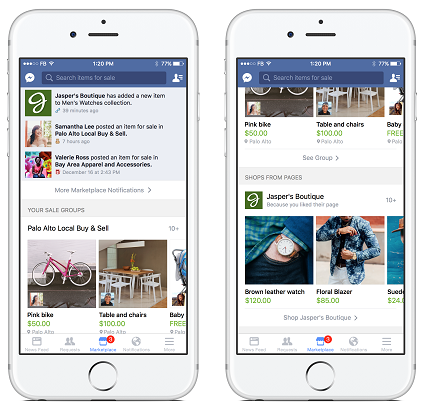 It's more like Craigslist, but with more info on the sellers/ buyers (from their profiles) so it's more trustworthy.
Although still in beta, mobile-only and available to the US, UK, Australia and New Zealand, the feature holds Facebook's hope for a new revenue source. Yes, it's free to use now and doesn't make money off sales yet, but we're still to see how they decide to monetize it.
Its main advantage is the ready base of 1.71 billion Facebook users who'll be introduced to the new feature on the familiar platform. Actually, that's why validating the idea will be fast and easy – they'll either make it or break it in 2017.
The challenge is the lack of checkout, payment or delivery details within Facebook. As you know, Shopify and Bigcommerce integrate with FB so customers can complete the process on your site, but we believe there should be another way.
We'll wait and see what the giant is working on.
Pinterest Buyable pins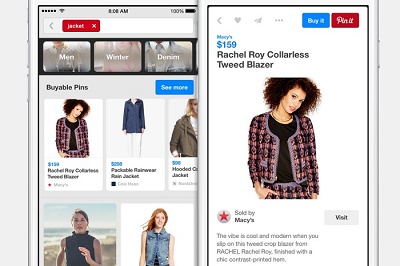 The other player in social commerce 2017 is the visual favorite of so many women. With 100 million active monthly users, 93 % of whom use it to plan purchases, we'd surprised if it fails.
The user demographics help in one more way: probably because of their higher income level, Pinners tend to make larger orders ($50) than users of other social sites.
What really puts Pinterest on the major eCommerce trends list for 2017, though, is its integration with major eCommerce platforms. Buyers are able to check out directly on the platform using either a card or Apple Pay. That's the convenience we'd like to see on Facebook too.
Instagram shoppable posts
Just last week Instagram announced the launch of shoppable posts in its feed. Branded photos will have an expand option for more product details and a Shop Now button, leading to the seller's website to complete checkout.
Still in tests, the feature is available to a handful of brands for now but hopefully will unroll globally. Instagram embraces the fact that people use it for product discovery and inspiration and tries to shorten the purchase-decision process.
Although it doesn't offer direct checkout within the app like Pinterest does, its strong audience might pick up the eCommerce trends fast. After all, these people are already on the platform seeking the beautiful lifestyle influencers are selling them.
Shopping will happen mostly on mobile devices
For mobile eCommerce 2016 has been the strongest ever (not surprisingly) – it grew by 60%. We have every reason to expect that this will be one of the major trends in ecommerce 2017, too.
Better internet connection, improved mobile experience, and safe checkouts will make shopping on smartphones as convenient as on desktop.
A study by Wolfgang Digital says that mobile devices are where people search for new products and make their buying decisions. They go on to prove that there's correlation between mobile traffic and desktop conversions, meaning people have practically reached the point of purchase on mobile and only switched to desktop to checkout out of convenience.
Chatbots will work (for you)
It's a fascinating technology and can definitely take over some of the mundane tasks. Since it uses the platform where people are most comfortable – Messenger – it's likely to take off quickly and smoothly.
Plus, we believe many shoppers will try chatbots for the fun of it, out of curiosity. Simple or familiar product sales should go well through that funnel.
For now, it's uncertain how the technology will do with complex products or customer needs. Maybe chatbots and virtual staff will co-exist to take care of different kinds of customers with different shopping paths.
However, the ecommerce trend for automation of processes is the most powerful one. It's the best way to optimize your time and effort as a merchant.
Making up for the missing feel-and-touch
Current trends in eCommerce show online is still fighting with offline. If we want to make up for the missing touch-and-feel in eCommerce, we have to offer just as much information about the product as if it was right in front of customers on the shelf.
That includes:
as many HD pictures as possible for each variant;
360-degree view;
product in use;
close-ups of details;
animations or illustrations (for assembly, for example);
listing of instruments, accessories, supplies needed for proper use.
And that's just the basics.
The future of ecommerce most likely will involve VR technology. Virtual dressing rooms can completely eliminate the need of physical trying clothes, shoes, jewelry or make-up on. VR can also take showrooming of bigger products like furniture, bicycles or hiking gear to a whole new level.
As competition grows, you'll have to show as much as possible about your products to convert visitors. Gone are the days of people buying blindly and hoping they'll get what they paid for.
Customer Retention will be top priority
The last of eCommerce trends 2017 we predict is the increase importance of customer retention instead of acquisition.
The majority of people with access to internet already shop online so they're aware of the choosing power they have. Most niches are past market saturation. Also, acquisition is too competitive, prices are high and results – short-lived.
All this is a signal to merchants to focus on the customer they already have and paid for. If attracting new customers is hard – you may have started with a narrow target group for niche products in the first place – focus your efforts on serving your existing community instead.
As eCommerce trends like the rise of subscriptions show, the future is in making customers happy repeatedly and expanding to fit their needs. CRM tools for eCommerce especially will be valuable for keeping track of all that info.
Real-Time Analytics
Your online store is open 24/7. Data is compiling non-stop. In this industry, you can't afford to be slow to notice trends and patterns and make reactive adjustments.
You need to be proactive. That's why your online store's data processing and analytical tools should be real-time and directly pointing to solutions.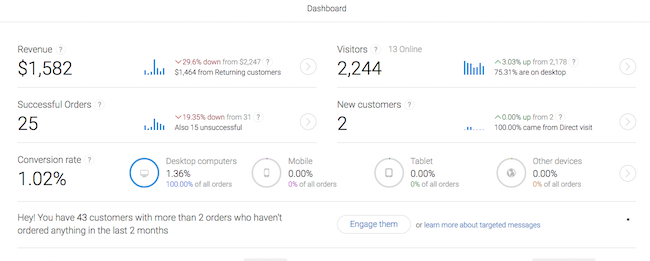 It can be catching a problem at checkout as it happens or triggering follow-up emails, you should see your numbers live.
Live help & virtual shopping assistance
This eCommerce trend is not new and is not likely to fade away soon. Customers need to bridge the gap online shopping leaves when it comes to assistance.
People still want to ask additional questions before making their mind. You might have the answers on a FAQ page or something, but you can't make them read instead of ask.
Customers will always choose the fastest and most convenient way to get information and in many cases it's still asking a shopping assistance. So you absolutely need live chat, preferably around the clock.
If you want orders coming in all the time, you have to help people make those orders. Other forms of support – video chat, phone, personal consultations – can also give you an advantage. Just choose the format that fits your products best.
Easy returns
In times when every major chain accepts returns easily and Zappos still holds up the no-questions-asked policy, customers expect easy returns from every online store.
Since competition is not going away and customers are enjoying their increased bargaining power, you should eliminate any barrier that's keeping them from choosing you over the others.
There's one bonus benefit of being open and liberal to returns that we don't talk much about. It's the confidence you demonstrate. By being generous, you signal to buyers that you're so sure in your products that they won't need to take advantage of the policy.
And as we'll see in a bit, quality is an eCommerce trend that is getting stronger.
Same-day delivery will be expected
Amazon will still be a major factor for eCommerce trends 2017. People know what it offers even if they don't shop there. Now, Prime is raising the bar with same-day delivery.
Yes, they have warehouses and shipping system, but you should try work around that. Certain products (food, home and hygiene goods, baby products, special occasion attire) and times of the year (just before Christmas and Mother's Day) will be especially problematic if you don't match up.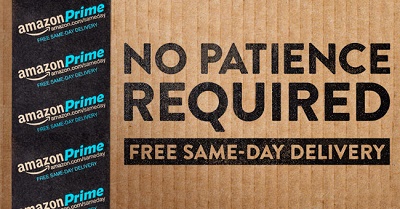 How? You can try adding the option with your shipping partner. Start with a limited area first if you don't have a remote warehouse.
Unfortunately, dropshippers can do little here. They'll have to focus on products in high demand so that people are willing to wait longer.
Actually, one group of sellers can turn this hard expectation to its advantage. Artisan, handcrafted and special-material products take time to be produced. It's a trait that equals care and value in the mind of the customer. So you can earn extra points for quality by highlighting that you don't mass-produce and can't ship right away.
On-demand delivery
That's another option more and more buyers prefer. They're far more mobile and busy and it's hard to sit around and wait for a delivery.
A good shipping partner would be a wise investment in 2017. Even if you can work out a down-to-the-minute delivery schedule, you can have the delivery people calling some time before going to an address.
Flat-rate shipping
If none of these is an option for you, flat-rate shipping can be your saving grace even if you absorb the bulk of the cost. It's the last acceptable for of shipping fees customers are ok to pay (note we say "ok", not "willing").
It can work well with any kind of product that is not cheaper than the fee itself. The time of the $2 T-shirt with a $20 shipping fee is gone. AliExpress ships free worldwide.
Enough payment options means all payment options
It's easier to expand internationally than ever. Your products might be eagerly wanted by customers on other continents, but you should accommodate their buying habits.
A personal example: we can't shop on many foreign websites from our country because they only accept a credit card or PayPal. We don't have the former and it's a pain to verify the latter without a US address. Believe us, it's frustrating.
So, it's never too much to offer another payment option. If people get as far as payment options, it's not worth losing them.
Shoppable Personalized Videos
In line with the social eCommerce trends and the rise of video as the best-engaging format, it's very likely that 2017 will be the year we start selling through shoppable videos. YouTube offers the option already, but it's not as smooth and sleek as we'd like.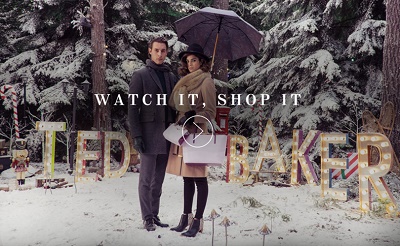 71% of respondents in one survey agreed that video does the best job "bringing products to life". Another research predicts that video will account for about 74% of internet traffic in 2017. Combining the two, it's not hard to nail your strategy for next year. 🙂
And to top it off, platforms for unified shopping carts are being created so people can shop across sites and only checkout once.
Cinemagraphs
You may not be able to produce product videos or use VR for your shop just yet, but you can pull off cinemagraphs to add edge to your product pages.
Cinemagraphs are basically photos with just one thing moving – like the one below. They're usually in GIF format but cooler.
Spring loading times, video production efforts and money, cinemagraphs are a fresh way to highlight a product. Here are a few resources how to create them for your store:
Make cinemagraphs on iOS, Photoshop, FB, Twitter, Instagram (free ebook)
SkillShare course without Photoshop
Bonus: what predictions we believe won't turn out true
There are lots of opinions out there on what 2017 holds so we dare list the ones we don't expect to happen.
Drone delivery
Amazon still hasn't figured it out. Besides, if they do, they'll need a warehouse in every town to be able to deliver all of their orders. And fly back and forth for every order or two because drones cannot carry as much as a truck.
If somebody does, it'll be a brilliant small startup.
The extinction of offline trade
For us in the industry, it's weird people still want to waste time at the mall but they really still do. Offline shopping is still a pastime and a sure way of discovering new products.
As more online stores offer customer experience that makes visitors forget they cannot touch the items, brick-and-mortar stores might be forced to make changes, but not all them will be out of business.
Groceries, shoes, perfumes, luxury goods are some of the categories that are likely to keep tempting people to physical locations because – for now – we can't offer fragrance samples, freshly baked bread or velvet sofas on online stores. 🙂
Amazon, AliExpress and Ebay wiping out everybody else in eCommerce
Indeed, they're a threat and trend-setters, but they lack flexibility like any other giant company. That's why the real innovations come from small entrepreneurs who solve a problem in a great way (Casper, Bonobos, Birchbox, Warby Parker, you name it).
Niche e-commerce businesses should not worry with a good brand story and proprietary features and quality. The rise of artisan and handmade goods only proves that people increasingly care where they buy from.
Price over quality
In addition to the previous point, the lowest price won't be the universal selling proposition. Of course, there are customer segments that will still be price-driven, but there's a bit of a shift in buying habits.
Increased buying power in many regions makes people want higher-quality goods. The anti-consumerism mindset also drives demand for durable products as opposed to cheap trinkets.
These are the trends in eCommerce we'll be working with from now on. Feel ready yet? To be honest, none of them come unexpected and we hope you're prepared to jump bravely.
Or just surviving Holiday Season for now? 🙂 Let us know what you think in the comments! We'd love to talk these over.