Recently, we started a series of articles on the analytics for WooCommerce businesses use and rely on in an attempt to determine what is important across product niches and how an analytics platform like ours can help for driving growth in e-commerce.
So far we've talked with a mature coffee selling business, an up-and-coming healthy lifestyle player, and the newly-born fresh seafood delivery about the analytics they employ as WooCommerce stores at different growth stages to drive their business forward.
*Why WooCommerce? Because more than 37% of all eCommerce sites run on it.
This week's article of the series is a little different, though. One of the biggest eCommerce events was held last week in Austin, TX and we feel it's important to reflect on it.
In case you – like us – missed the WooConference 2016, we decided to gather all important takeaways that participants came up with together so no one feels left out and can benefit from the collective wisdom.
All of you who don't run stores on WooCommerce, don't frown. The takeaways are relevant to your businesses as well so stay and take a sneak peek at the other tribe 🙂
Let's start with what the Woo team is learned at WooConf.
Don't rely entirely on best practices
– what works for most doesn't have to work for you  [Peep Laja of ConversionXL]
That is a reminder to eCommerce entrepreneurs who read and implement everything that has been recommended out there. Yes, best practices have proven successful for most people, but you should still sift out advice that is irrelevant to your business/ situation and test, test, test.
Analysis Paralysis
As counter-intuitive as it sounds, getting all caught up in WooCommerce analytics might hurt more than help.
No, you shouldn't go without them. Just prioritize what is the real measure of success and what is secondary.
You probably don't have to fix everything about your website and business at once.
So identify what really needs your attention first, instead of panicking that "everybody is overhauling their stores overnight". No, they are not.
That's why you need an analytics platform that gives an overview of what is essential instead of making your life even more complicated.
A change in mindset – it is not just about selling, it is about helping customers
The time of hard sales and ruthless cold calling is gone. With endless options, customers have the power to leave you and spend their money where they're appreciated and courted with value.
The winners of tomorrow's e-commerce will be the ones who don't underestimate their own customers and provide usefulness and solutions before trinkets for money.
Find your whales and keep them
Your best customers – the most loyal ones – are the key to lasting business. Study them, how they came to you, why they like you and what makes them spend money with you – and replicate it to get more people like them. A good CRM that works with WooCommerce is worth investing in.
If you try to make all customer groups happy all at once, you will likely fail. Be the best to a smaller segment and your efforts won't be wasted in vain.
Speaker highlights
You can find slides of the top insights by each speaker at the event here. The Woo team has promised to upload more materials in the upcoming weeks.
We'll discuss just a few highlights from some of the speakers that can be put to immediate action.
Beka Rice, Operations Manager at SkyVerge, outlined:
"There are four ways to increase revenue: more customers, more repeat purchases, converting more visitors or making more money per order. The last one is the only option that doesn't require increasing orders."
We agree and believe the effort required to move the order value just a little bit higher is insignificant to what is needed to go out (often) and get new customers.
It is a strategy based on what you already have and simply utilizing it better. All other options listed are costly and may push you in the loop of optimizing acquisition, then conversion, the retention – a spiral you may never be getting out from.
Start with the simplest thing that requires the least resources and tweaking. If you need a few ideas, here are simple tips on how to increase Average Order Value.
Shayla Price, a B2B Content Marketer, said:
"User generated content – what customers are saying about you – is a good indicator of whether your brand sucks or not."
If people readily share photos with your product and tag the brand in a positive context, you are a happy brand creator. And that is just one type of user-generated content – imagine how many options you have that fit your product!
For instance, food is so powerful at bringing people together and food businesses can greatly benefit from allowing customer recipes to be shared on their social media.
Another example is Diamond Candles whose whole strategy relies strongly on customers sharing their experience (they find a ring in each candle) across social media.

Dustin W. Stout of Weal Media and Warfare Plugins reminded that:
"Social media and content is about connecting to your audience in a meaningful way."
We never get tired of saying that eCommerce is about the convenience and additional value that can be provided in stark contrast to traditional shopping where there's rarely anything more than an exchange of money for goods.
You have countless opportunities to craft and enhance your brand's image.Online, you're able to give information and we all agree that this is gold.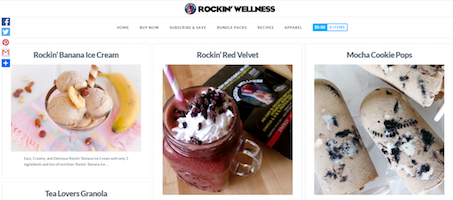 Especially when it is tied to your product and educates or entertains your audience, it is your way into their hearts and minds.
That connection needs to be established even before visitors convert to customers – in fact, it is a prerequisite for it. 81% of online shoppers in the US look for information on products in blogs.
So be there, give them everything they need to know so they look no further than your site. Also, don't forget about the power of giving away – the more generous you are, the more reasons people have to come back.
Need feedback – problem solved. Your customers are talking on social whether you like it or not. Turn it to your advantage by actively engaging in the conversation on how your product can get even better and guiding your brand's image in the desired direction.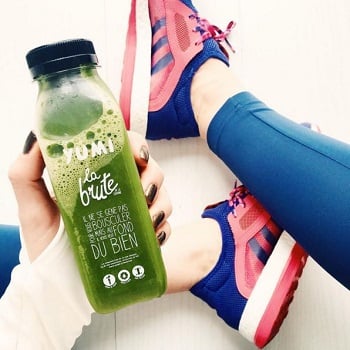 Where to start? Maybe by applying some of these 21 ideas on content for eCommerce stores.
WooConf on Twitter
We selected just a few of the tweets inspired by the event to give you a taste. #WooConf
and the best one –
So what we take away from all this is that eCommerce is listening to customers and evolving. Analytics lead WooCommerce businesses (and not only) back to people. We like to say that data is just human behavior rationalized and organized.