Magento is a powerful eCommerce platform by default and that's why it is so widely used by online entrepreneurs from around the world, but one challenge that many Magento store owners face is the complexity of the platform.
The fact that Magento is, and has been, dedicated to keeping the platform open-source has enabled many independent developers to tackle Magento's complexity by creating different extensions.
This makes it possible for different Magento eCommerce businesses to find the right tool for the job as there's plenty of choice. There are lots of free and paid extensions that help with just about anything – from marketing to deleting orders.
To make it easier, we've collected the 13 must-have Magento extensions and we've grouped them into 3 separate categories: Essential Magento extensions, Magento Marketing extensions and Free Magento Extensions and all of them are meant to make the platform feel a bit friendlier.
Now let's dig in and go through the extensions that will help you deal with Magento's complexity and turn your Magento store into a well-oiled business machine.
Essential Magento Extensions
Yotpo
Happy customers are the best marketers you could ever have on your side. This is also exactly what you get with Yotpo.
Connecting your Magento store with Yotpo will allow you to collect customer reviews, which you can later on present in front of newcomers, in a smart, simple, and beautiful way.
Yotpo features:
Mobile friendly
Helps you generate more reviews
Turn reviews into ads on social media
Give coupons to people leaving a review
Full social integration
User-generated content can be paired together with all the reviews Yotpo helps you gather and the end result is – a powerful marketing tool.
Build trust and turn that trust into sales and brand loyalty.
Running an online store means you'll also have quite a bit of customers asking questions every now and then (every day!). You simply need to be prepared if you want your customers to feel satisfied.
Zendesk Support for Magento offers a powerful two-way integration between your eCommerce data in Magento and the Zendesk Support ticket data. The process is seamless and allows you to:
Control all customer interactions in one place, even if you have more than one Magento – powered site, which will help you be as efficient as possible.
Visualize important customer data such as billing, shipping, order information and etc. on user profiles and tickets
Synchronize your teams. Everyone, from any team can help resolve a certain issue by using the Zendesk Support panel within Magento
Create, update and close tickets directly from Magento and boost efficiency
Making the customer's journey towards a purchase as smooth and short as possible is crucial for both their experience and your business.
Amasty develop lots of Magento extensions, but the One-step Checkout is a must-have. It will help you create a Magento store in which customers don't even notice when they've completed checkout.
Some more features:
Responsive design
Decrease cart abandonment rate
Don't give customers a chance to change their minds
Improve customer experience
Eliminating all possible barriers between potential buyers and your "Thank You" page is essential to your business too. Picking up those extra conversions along the way will ultimately improve Conversion rate and that's what you're in business for, right?
It's no secret that WordPress is the world's preferred platform, especially for blogging.
Blogging has also become an integral part of many businesses' marketing strategies. It's a perfect way to drive relevant traffic to a website without paying for it. It's also seen as a proof that the site is credible and knowledgeable within its niche.
What happens if you want to have a Magento store and a WordPress blog alongside it? Would you be able to take advantage of all the plugins and extensions from both platforms?
No need to worry. FishPig offers a seamless integration between the two platforms. It also comes with some more features:
You don't have to tweak your WordPress so it looks exactly like your Magento theme
You can use popular WordPress plugins that you've grown fond of
Relate WordPress blog posts with any of your Magento products
Automatically log into your WP admin
The WordPress integration to Magento is free and easy to install, so if you prefer Magento's eCommerce capabilities, but you still miss your WordPress blog, you won't have to sacrifice any of them, you can have them both working together at the same time.
Magento Marketing extensions
Metrilo
An all-in-one Analytics, CRM and Email marketing platform that helps you put an actual face to all customer numbers.
Your store generates data all the time and Metrilo processes it, then gives you relevant reports about your customers/visitors and their behavior, which you can use to build highly personalized email campaigns in order to yield better results.
Metrilo also helps you segment your customers – big spenders, coupon lovers, cart abandoners, loyal customers and large-order shoppers, or any other segment, you can find them with ease. Once you've found them, you'll be able to study their shopping habits and tailor your marketing accordingly.
You also get:
Complete customer profiles (CRM feature)
Integrated email & Email marketing automation
Powerful segmentation filters based on customer actions and stats
Ecommerce analytics and ready-to-use reports
Retention analysis
Product performance analysis
Marketing channels analysis
Yep, that's us 🙂 You can start your 2-week free trial now.
Content marketing is seeing a big boom recently and blogging has become a vital activity within any marketing department today.Therefore you simply need to be doing it, unless you want to fall behind the competition.
Assuming you don't already have a WordPress blog or preferences for one, you should turn your attention to Blog Pro. It's a Blog extension by Amasty that is easy to use and you can just pay for once (so there's no recurring cost).
Some of Blog Pro's features include:
Intuitive interface
Rich design and color options
Autocompletion of tags while editing a post
SEO friendly
Content Caching system<
Overall, Blog Pro meets all the blogging needs you might have, giving you a complete solution, so you can just sit down and start blogging immediately.
Smile.io
Known as SweetTooth up until recently, Smile.io is a loyalty rewards program that can help you make your customers smile. Smile.io will help you create engaging and fun programs for your customers on any device.
Points program – start a Points program that will motivate customers take profitable actions. You can give them points for actions such as: creating an account, social shares, reviews, and much more.
Referrals – it's already no secret that your best marketers are the happy customers your store enjoys. Coupons, free products or points, turn your customers into successful and profitable referrals.
VIP program – run VIP programmes to award your best, most loyal customers. Turn their experience into a mage-like one and create tiers to motivate them to achieve even better results
All in all, Smile.io can be very powerful and can help you turn your store into a platform that motivates people to bring more people in the party.
Toogas Featured Popup
As an online business, you'll always strive to grab people's attention from second one. Popups are and have always been a great way to do it.
The popup extension from Toogas comes ready to go, with many options for customization such as:
Start and end date for your popups
Set the number of popups shown per session
Choose from different popup types (newsletter, image, video, etc.)
If you are still struggling to find a way to capture the attention of your visitors, popups might just be the answer for you. Even though many people consider popups annoying, popups still work wonders.
It's all in your offer, so choose your words and visuals carefully and get the attention of your qualified traffic and then nurture them right to generate some extra sales.
Spice up your marketing strategy & grow exponentially
9. Omnisend
Both customers and marketers are tired of old bulk email blasts. Today's customers are looking for true personalization, and Omnisend offers omnichannel marketing automation that is capable of achieving that personalization at scale.
It lets you create robust automation workflows easily and connect several channels to the same workflow: email, SMS, web push notifications, Facebook Messenger, WhatsApp, and Viber. You can send the perfect message to your customer no matter where they are in their customer journey.
Key features:
Omnichannel automation workflows
Smart segmentation for advanced targeting
Contact capture via forms, popups, and landing pages
A/B Testing and KPI reports
Visual drag-and-drop email builder
Omnisend is an easy-to-use and getting started is quick with visual composers for all creatables and templates.
Free Magento Extensions
10. Fooman Google Analytics +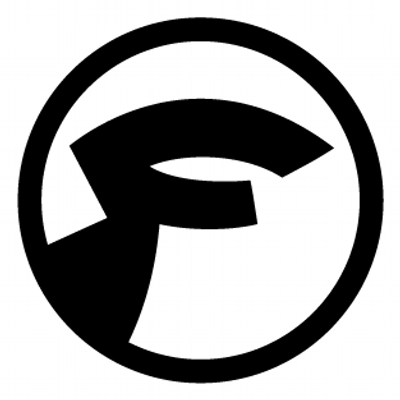 If you are running any sort of online business, you are surely using Google Analytics as you need to know as much as you can about your traffic.
Using Google Analytics has also taught you a thing or two. It has also taught you that the software is also not perfect and has some limitations. We've all been there, we've all desired deeper and more reliable insights when it comes to website performance.
Fooman's Google Analytics + extension for Magento tackles this issue perfectly as it adds some vital features into your GA account such as:
Conversion tracking (AdWords, checkout sales funnel)
Filter reports by customers
First touch tracking
Compare & analyze multiple Magento stores (subdomains) in one GA account
You are using Google Analytics already anyway, so having it jacked up with some extra features provided by Fooman would improve your reports significantly.
Featured products is a free Magento extension that will help you display the "stars" of your store. With the beautiful product slider, you'll be able to highlight your products in a stunning way.
The extension also allows you to move the slider wherever you'd like it to appear (home page, left/right sidebar, etc.). It's also quite easy to do as you'd just use a shortcode, so you don't have to be a code-master to do it.
Some of the features:
Easy to install and use
Ability to use shortcode
Mobile friendly
Free and reliable support
Supports multiple languages and stores
All in all, Featured Products is a must-have as it's free, easy to use and can help you generate those extra sales by displaying specific products on key places of your website.
12. Delete Orders
You'd usually expect this to come with an out of the box Magento store, but it does not. Each time you put together a new store or place test orders after tweaking something, you'd see all those test orders over in the administration.
No big deal, many might say, but as time goes on it could create absolute chaos in your administration, which can sometimes lead to mistakes during your work.
Some of the features:
Delete orders with any status
Delete orders, invoices, shipments and payment info in bulk
Supports multiple languages & stores
Enable/Disable the extension with ease
It might not sound like a game-changer, but Delete Orders is a free extension that will make your life easier, which makes it somewhat of a must-have.
13. Social Booster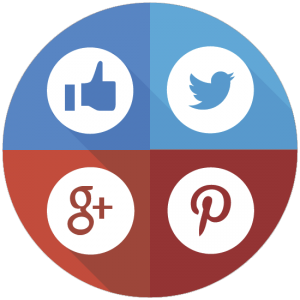 There's no need to tell you how important social media is for your business nowadays. People who are buying or are likely to buy from you, are probably already active on most social medias out there.
It's no surprise that many people are also making buying decisions based on feedback they get from their social media network. Thus, you need a way to help all those people spread the word about your products. Everyone knows that happy customers who give positive reviews are an irreplaceable marketing asset.
Social Booster enables you to do just that and it's a free solution, which presents a sweet deal. The extension will let your customers share their opinion on your products across more than 70 social networks (everything from Facebook to StumbleUpon)in a single click. What's even better is that you can later check all the stats behind these actions.
70+ social bookmarks included
Can be used with custom layout
Change the position of the block: left/right side, above/below content, above/below short/full product description
Shortens social URLs automatically
Social Activity stats
Add social bookmarks on any page you like (product pages, home page, etc.)
There are other similar extensions out there, but not any of them comes with so much functionality and on a free, which makes Social Booster an essential part of your starter kit.
Conclusion
Now that we've gone through the list, hopefully you can go ahead and power up your Magento store with the right tools for the job. There are plenty more useful Magento extensions out there, so if you think we've missed something, leave us a comment, we'd love to hear your take on it.