As a founder of an online brand, you set out to create your own thing and make an impact with it.
Now, how is it going? Do you feel stuck? Overwhelmed? Like your brand's growth is not what you expected?
We all want a trend line going up and to the right, but it's not always the case. If you've reached a plateau in your growth, let's see what might be the cause.
First,
How do you measure brand growth?
What is growth for you?
Is it the total revenue made, or the profit earned, the impact of your brand and activities, the reach and followers you get on social media, the market share and the growing demand, or the number of hard-core fans you have?
The way you define growth shapes how you work for it.
If it's revenue – you pump money in ads and get climbing sales numbers.
If it's market share – you probably sell omnichannel, including retail.
If it's brand reach – you might be busy with media features, conferences and influencer campaigns.
In fact –
What was your goal for growth?
Where did you want to be at this time after launch?
At 1 million in sales?
At 10% market share in your country?
Being featured in Emerging Brands to Watch by Forbes?
Having 100, 000 subscribers?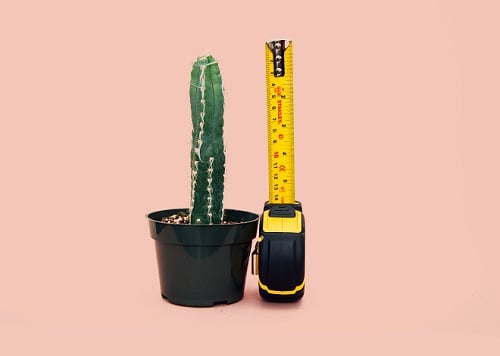 It's important to note here that growth is not a point in time. It moves. Growth is a rate – how much your grow month over month, year over year.
So if you manage to get to 1 million in revenue 1 year after launch, is your brand growing? It's not enough to tell! 🙂
We need more metrics to add to that to see: how sales grow over time, what's the cost of sales, how are you doing in terms of cash flow and inventory, what's going on with your client base and brand image?
What I am saying is one number, your goal, is not the sole indicator of growth. It might be growing as a number, but its effect on other crucial metrics may not be as positive.
Here are a few examples from top-valuation brands that went bust because of wrong goals.
Fab.com & expansion
When Fab.com went down, the founder Jason Goldberg wrote in a letter to his employees about to get laid off:
"We spent $200M in the past 2 years. $200M! We spent $200M and we have not proven out our business model. We spent $200M and we have not proven that we know precisely what our customers want to buy."
Fab.com had about 10 million registered users – so what?
It didn't stop them from running too fast for their own good. Fab.com stepped on the European market only to prevent imitators to copy them there and it cost the whole company.
Takeaway: Expanding overseas before you're ready can be devastating for a brand of any size.
One Kings Lane & inventory
One Kings Lane had raised $225 million of investment. It all looked good until the market recovered from recession and their daily deal model wasn't working anymore.
Manufacturers could sell at regular prices again and there wasn't that much inventory to be cleared daily. Cash was not the problem, inventory was – and the site lost its appeal.
Takeaway: Cash is not the answer to all your problems. Make sure your business model is sustainable if consumer preferences or buying power shift.
Zano Drones that never launched
Zano Drones promised to make small, smart drones that could record pictures and video. They got $3 million in pledges from 12, 075 backers on Kickstarter, which showed great support for the idea and a ready market.
Unfortunately, the founders realized they couldn't build such a drone. They got the demand and validation, but couldn't make the product as promised.
Takeaway: Having a strong fan base is good, but make sure you have a product to grow after all.
Sales do not equal growth
All this comes to show that your brand may not be growing because you focus on the wrong things.
Does it matter if you make a million sales each month if you can't cover your expenses? Or does it matter if your product is everywhere on social media if no-one buys it twice?
If you drive your sales with heavy discounts and ads, that's hardly growth. One number grows, others suffer – especially your profitability, which in turn hurts your chances of repeating any initial success because paid acquisition is not scalable without constant new cash injections.
The key thing about growth is that it should be an ongoing trend, not just a short-term thing that happened. And so to be truly growing, your brand should be on an upward trend for quite some time.
Scaling a brand when done right is a sustainable process: it's not dependent on cash alone and it goes on naturally, in a snowball fashion.
Successful entrepreneurs who managed to create, grow and later sell great brands like Moiz Ali of Native have come to the definition of scaling a direct-to-consumer brand:
"Sell differentiated products for more than it costs to make and market them, and reinvest the profits in the business if you want to grow faster."
(source: Recode)
So let's sum it up.
Growth is:
Turning profit as soon as possible
Having repeat customers who buy again and again
And who spread a positive word about you (and generate demand and new referrals)
Money to reinvest in new product development, expansion on new markets
So scaling a brand is:
Making profit on each sale or close to that
Prioritizing retention over acquisition so repeat orders increase margins
Reinvesting in new products or improving the existing ones, expand into new markets
Gaining positive brand sentiment that works for new customers – referrals
Scaling is development, getting more people to love and buy repeatedly your brand or tell others about it.
Metrilo helps you scale your brand
Customer metrics, retention, repeat orders on autopilot