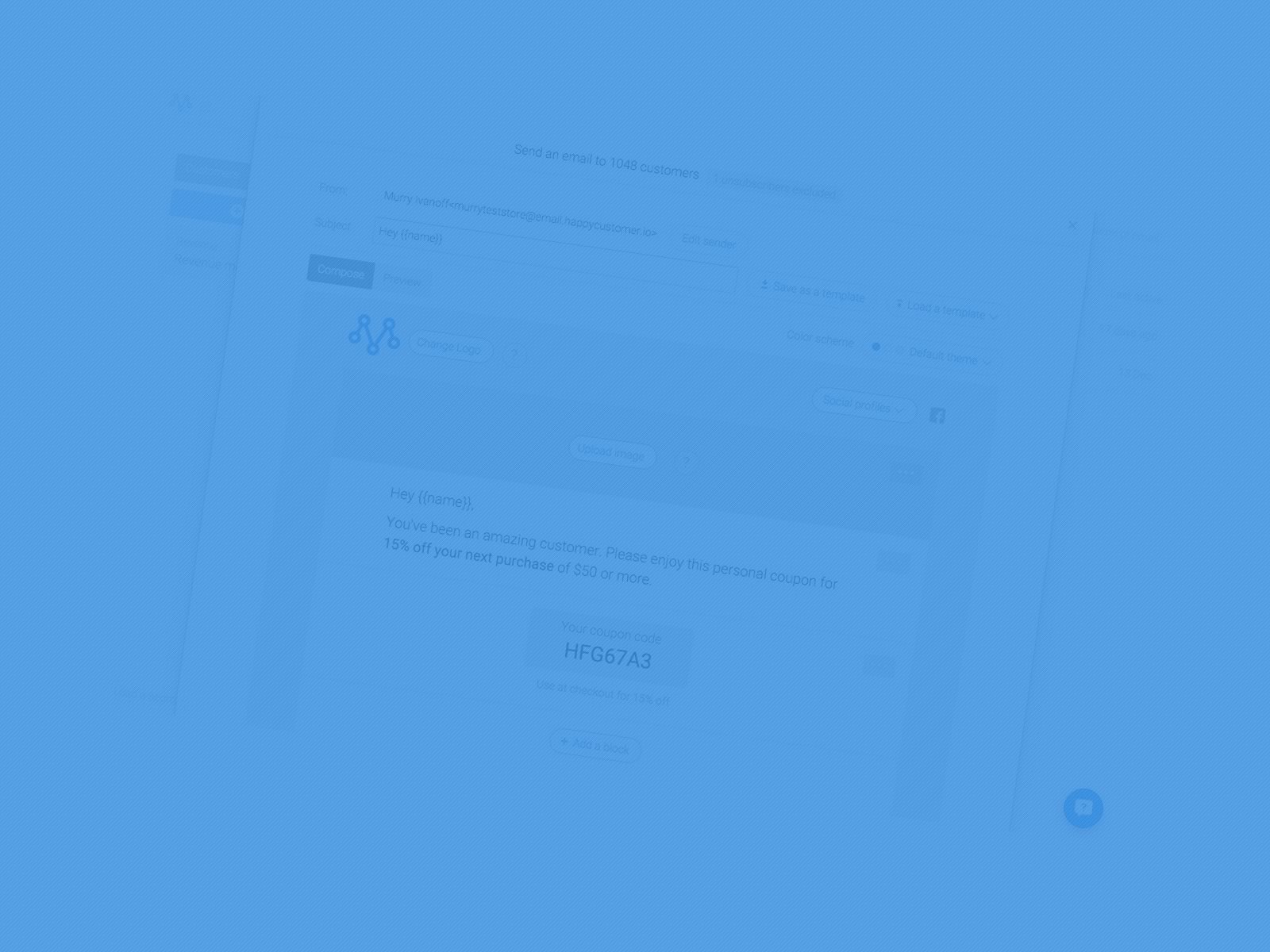 Updated Targeted Email Feature in Metrilo!
Emailing customers will never be the same torture again.
We from Metrilo just released the update of one of our top features, the Targeted Emails. Now you have templates to build your special messages on for a more polished and upscale look. No HTML, no designer needed. Nice, right?
https://www.youtube.com/watch?v=_69x127thwU
Ever wondered how to make your emails look glossy and less email-y? Now you can have action buttons, coupons, images, and products as well as custom header and footer. You have control over the color scheme, the layout and your brand image even though the email is sent through the Metrilo platform. The best thing is you can save the customized templates and use them in your branded campaigns repeatedly. And it's all so easy to do!
This all means you are now able to create professional campaigns with different elements to reach specific customer groups – coupons work best for some and pictures of your new collection are better for others. Metrilo already helps you segment and get to know your customers, now it's no pain to use those insights and steer more activity.
And because we all know people shop with their eyes, these awesome-looking emails with cool add-ons are bound to get more clicks. It's hard to resist communication that is so genuine and tailored, it feels almost one-to-one.
Here are some (but definitely not all) possibilities the new and better targeted emails open up for you:
Reactivate idle customers
Motivate cart abandoners to complete checkout
Reward loyal buyers with discounts/ coupons
Tempt visitors to convert
Promote new products/ sales/ special initiatives
Promote optimizations of pain-points that caused drop-offs such as payment, delivery, availability, etc.
Share useful resources (to a specific sub-group)
Reward for social media interactions
Cross-sell adding up to a purchase
Offer clearance items to people who saw them but didn't buy
You see there are so many opportunities to tap on! We had great time playing around with the feature to create just a few examples to show you what can be done. Note: took us about 2 minutes a template. Crazy easy!
Enjoy and happy emailing!