We enjoy curating the most important trends in eCommerce for the week and add our view how it affects you as players in the game.
When we're preparing each new digest, we like to imagine you enjoying it with a cup of coffee or beer. We hope it's as informational and useful as we intend it to be.
This week we comment on updates from Shopify and Alibaba.
Shopify Setting Trends in Ecommerce: Integrates with Facebook Messenger
On 12th April, Shopify announced on their blog that Facebook Messenger is now integrated with their merchant platform and allows sellers to communicate with customers directly and send them order confirmations, shipping info and more right there.
Basically, it's an integration of the business Facebook page with the Shopify merchant account so you can send customer-specific info individually. Not that you couldn't do it before, but it's seamless now.
How does Messenger work with Shopify?
Once you add the Messenger channel to your Shopify account and connect your Facebook Business Page, you're ready to go.
At checkout, your customers will get the opt-in box to check if they'd rather get the order confirmation, shipping updates and so on through Messenger. Well, yes, they'll have to be logged in their Facebook profile to do so, but who isn't nowadays?
What does it mean to you?
Assuming you're a Shopify merchant, it makes it easier for you to communicate with customers via a medium they feel comfortable with – so your messages might get across easier.
Maybe it'll turn out people have been waiting for a handy alternative to confirmation emails and the other transactional communication when shopping online and they'll head-jump into using the option.
It looks really handy to have all delivery info where it's more comfortable to check it when needed.
On the other hand, Shopify seems to be presenting it as a viable customer service channel as well. Following up on an order and asking for feedback looks easy and natural – it feels like a regular chat with a friend to both sides.
However, we wonder if smaller e-commerce businesses have the human resource to do it manually for each customer.
Sure, Messenger bots a.k.a. automation are on the way of substituting half of the staff you employ, but the personal touch escapes them, too. And besides, will people feel obliged to answer the feedback inquires of an obvious bot? Don't think so.
Some trends in e-commerce are too controversial to bet on yet.
What about promotional, upselling, and back-in-stock messages? It sounds awesome to be able to reach customers
But are they as excited about the storm of sales pitches they're about to receive? What if all online stores they've ever bought from start messaging them – is it enough to drive people crazy?
Not sure if people will like having about 50 business accounts pinned to the top of their Messenger feed because their real friends simply aren't that pushy. We wonder – can business push customers away from the social network with marketing overuse?
Let's wait and see how it all unrolls – the feature is available only in the US for now, nevertheless (to the disappointment of Shopify's very own Canadians and the rest of the world).
Alibaba buys a controlling stake in Lazada
Lazada is a marketplace owned by Rocket Internet that aspires to be the Amazon of Southeast Asia. The Chinese giant, on the other hand, is serious about expanding its reach beyond its home market.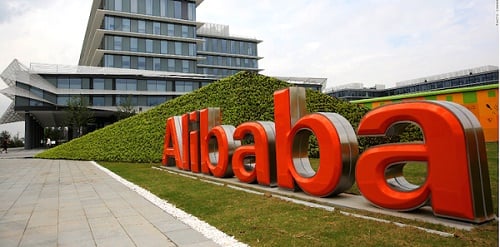 With the investment in Lazada, which is the e-commerce leader in the region of Indonesia, Malaysia, the Philippines, Singapore, Thailand and Vietnam, Alibaba is set to dominate the continent.
As the slow-down of the Chinese economy is causing trouble for Alibaba, the new acquisition might be the growth factor it needs.
Also, it'll definitely benefit from the Lazada 's know-how in the region –is a challenge in terms of geography, internet access, languages, law and administrative procedures, and customer preferences.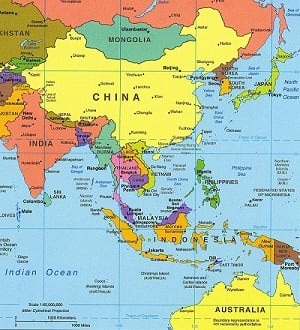 In contrast, another Internet giant, Asos, just announced it is closing down its Chinese operations, website, warehouse and office due to unexpected costs leading to huge losses.
Asos turned out unable to win over Alibaba as a guest in China. Challenges were abundant, including the great variety of climate zones in the country, which makes selling seasonal collections practically impossible.
For Lazada and its customers, on the other hand, the new status means access to new and global brands that already work with Alibaba. Not counting the infusion of cash, of course.
Why does Lazada's ownership matters?
Online merchants willing to work with Alibaba and Lazada will be able to reach a much larger market in Asia.
It's still underdeveloped in terms of e-commerce and mobile penetration is not very high, but with а huge population of 618 million and increasing buying power.
Partnering with what looks like the biggest player on the Asian Internet shopping scene largely reliefs shipping and local law obstacles (something Asos could not do).
Is consolidation in eCommerce in order?
If you are not worried about Jack Ma's spreading dominance over the region (and ambition for the world), a well-established marketplace with logistics, payments and all other systems in place can help you grow in the area.
For those of you who don't want to sell through the two platforms and still want to have access to the same market, that's bad news and you can expect rough times ahead.
Needless to say, larger market power means economies of scale that are hard to match. We recommend you prepared to compete on price or offer unmistaken brand image.
For the rest of world, there's only one question: is Jack Ma really capable of rising up to world dominance of e-commerce? Time will tell.
(Sources: ecomony.com, reuters.com, techinasia.com)
These were the top stories we found intriguing this past week in the world of e-commerce. What an industry! Every 7 days feel like years in other fields where things change so much slower.