The AARRR metrics fascinate us with simplicity and effectiveness. That is why we have been exploring them and demystifying them to you, the e-commerce entrepreneurs who need to be using them.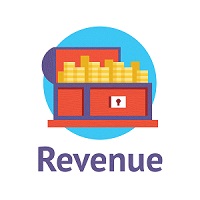 We have reached the last metric in the framework – Revenue. Although it doesn't always come last, it is the ultimate prove that all four other metrics work.
After you acquire potential customers and activate them, after you manage to keep them coming back and they tell their friends how cool you are, it is time to collect the earnings.
Ecommerce Revenue Models
While there are many monetization models, in eCommerce things are pretty straight-forward: it all comes down to a customer paying for goods.
In addition to immediate transactions that are the basic way of doing trade (online doesn't differ from offline so much), the subscription model is gaining popularity.
What is great about it is the assurance you get as a seller that customers are coming back next month.
True, they might churn, and yet they go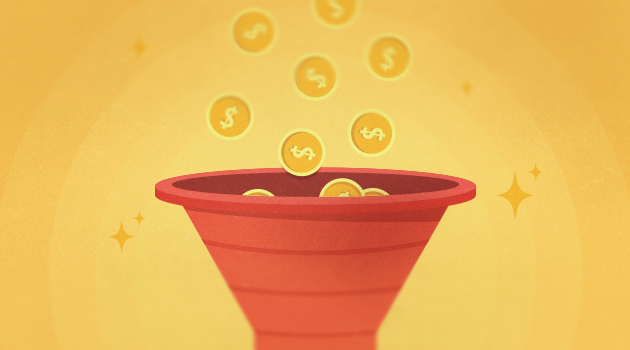 through a subscription process and commit to your service because they see the value in it (usually saving time). For you, this all means more accurate calculations of future cash flow and performance.
Another revenue model, taken from other industries, is the selling of digital goods and courses. It is not the typical eCommerce example, and yet many merchants use it as a source of additional income.
What do I mean?
Not all e-commerce businesses sell tangible products.
Fit2be makes their revenue from online workout courses, health consultations, and membership fees. RushTix charges one monthly fee for unlimited tickets to events.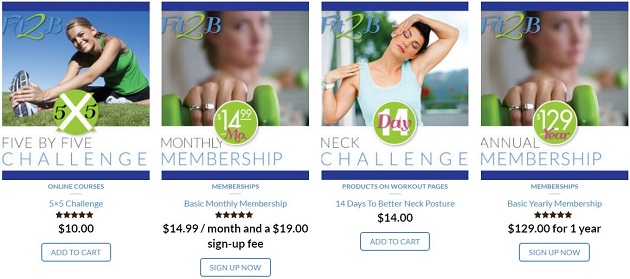 The Barrington Coffee Roasting company offers Cupping classes for amateur baristas – they take place at their physical location but are paid for through the online shop.
See, depending on your business, you can come up with diverse revenue-generating products.
You can add non-tangibles to your core physical products – it'd give you extra points for expertise. Or start selling some of the tangible products you talk about in your primary materials.
Our recommendation is to just probe what your audience might like in addition to your products they already use and love.
The connection of revenue with the other AARRR metrics
By now you might be wondering why all the AARRR metrics are not all self-standing and why they have to be looked at as a framework.
Dave McClure, who came up with it all, says they are the essential KPIs to monitor if you want your startup to live and thrive.
He meant it to be a lean and clean outline of what should be working in a successful sales process – for any software, startup or product.
In the context of eCommerce, here is how it all affect revenue.
Revenue & acquisition 
Acquisition costs decrease net revenue. $100 from a sale sounds great, but when you paid $20 to affiliates to get it, things are not so rosy. That's why you need have optimized acquisition channels and invest only in the ones that don't eat up your earnings.
Revenue & activation
Waiting for an order when you activated the wrong leads is a waste of time. Remember the VisualDNA personality test? We were all so hooked, we'd binge-take all the tests.
However, we as individual were never the target of the company even though they managed to activate us so well. They offer Marketing insights on customer behavior as well as credit risk assessment. Wait, what?
Read more on activating the right people here.
Revenue & retention
If people have no reason to come back to your store, what is the revenue projection you make? You'd be stuck in a vicious circle of acquisition and one-time orders that exhaust your resources and energy.
To ensure a profitable existence, you know retention is your way of minimizing acquisition costs and ultimately boosting the bottom line.
Revenue & referral
Something about your product and store should stand out to stimulate referrals. If people have nothing to say about you, they wouldn't recommend you to a friend, right?
This would mean you haven't found your niche and you cannot rely on a strong support community. As a result, revenue would always come from random sources and people you cannot easily engage.
Don't want to do a Referral program? We have a few other ideas on referrals for you.
How to analyze revenue?
Every e-commerce platform displays how much you made this month. However, what type of customers made you the most of it? Where did they come from? What products do they prefer?
It is important to break down revenue to understand what works well for you and where you are missing out on opportunities.
Analyze revenue by source
Facebook, Google search or that mention in that online magazine bring you the most revenue? You should know where to spend your marketing budget.
Analyze revenue by campaign
Monitor your campaigns and quickly discard the ineffective ones. Re-run the best-performing ones. Simple! But if you don't analyze each one, you might be in the dark and assume it all collectively works.
Analyze revenue by incentive
The month you introduced a better-organized product catalog, sales went through the roof. Or when you announced a new partnership for donating a share of your profits.
Why bother to make improvements if you don't follow through what effect they have on your revenue?
Analyze revenue by product
Yes, you know what quantities of each product you sell, but which are your stars, driving repeat orders and high LTV? How much exactly each product makes you?
If you want to optimize inventory and offers, you'll have to look closely at the cash performance of each of your products. Otherwise, you may miss the hidden gems.
Oh, and one more thing – analyzing products with Metrilo tells you what other products are of interest to the same public. These correlations, even within a narrow product range, are a gold mine of ideas for promotions and category rearrangement.
Analyze revenue by customer
Finally, the people. The ones with the highest LTV – how they shop, what gets their attention on your site? Study them to find how you can replicate the process and start getting more revenue from others as well.
And the frequent ones – how much they spend each time and what is the reason for their loyalty?
See how many factors influence your bottom line? Evaluating each one is the key to how to improve your sales process. Maybe you're already doing the right things and only need to get rid of the useless efforts.
What can you do to increase revenue?
SmartInsights suggest you split traffic into target persona key pages based on search and interest. Sounds complicated, but might work well if your product range is wide and your target groups – very diverse.
The Shopify blog reminds us that authentic product reviews influence future buyers, but you need to motivate the ones who already bought the items to review them as well. Just asking in an email doesn't give them anything in return. A chance to win something or a discount on their next order is a good start.
Or, instead of chasing after new people, get the ones you already have to spend more at one sitting.
Now you have all the theory behind the AARRR metrics! For the action part, we have case studies dedicated to each metric.