What ecommerce trends to expect in 2016? We looked into the crystal ball to see if there's anything disturbing in the near future and found none. So we prepared a pretty comprehensive guide to give you a breath of fresh air.
They're all quite predictable and consistent with the trends we saw in 2015. So, here is what lies ahead together with suggestions how to keep abreast. 
Ecommerce  Trends
Product description automation
No, not all content will be taken over by algorithms, only what's boring and time-consuming to write. Who wants to put together product descriptions and specs? Especially when customers want even longer and detailed info before buying.
Luckily, automation software has been around for a while to save your team's time for more rewarding work. Companies like Automated Insights offer such services. This way, introducing as many new products as you have won't be the nightmare of category managers. Say "yes" to efficiency if you want to take your ecommerce business to the next level in 2016.
Video & Awesome images
For good or bad, people shop online through one sense only, vision. Product pictures will not be enough anymore. You have 8 seconds to grab visitors' attention and experts say it'll get even less. This means that your home page, too, needs to be beautiful, simple and powerful without compromising on easy navigation. Here's an example from Mitten Crate, an artisan local food subscription box.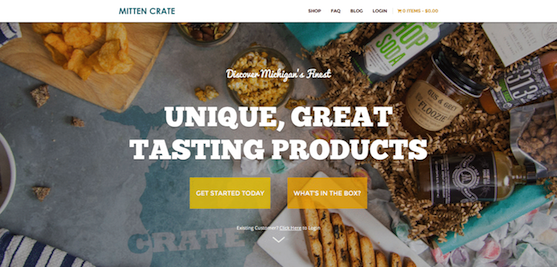 Yes, images have to be amazing in quality and not generic stock photos. For example, Unsplash gives you access to stunning high-resolution photos that are free to use (yes, for real). Ok, stop browsing for your new wallpaper and get back to work 🙂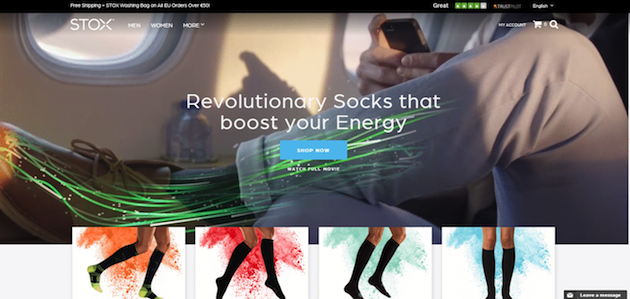 However, it's expected that video will be 2/3 of all Internet traffic in 2016. With mobile Internet constantly improving in speed and Facebook auto-play feature, among other things, video is becoming a prerequisite of a self-respecting brand. It's already cheap and easy to make. At the very least, you can hire freelancers to do everything – animation, editing, voice over (even someone to imitate Morgan Freeman, how cool is that) – for as little as $100.
And don't play the "boring product" card – every brand can profit from a good promo video. Have it on your homepage and share it passionately. Remember the "World's Toughest Job" video? If you were on social media in 2014, there's no way you missed it. Greeting cards company Cardstore thought (much like you) that they can't do a video about their product. Here are the video and some stats, you decide.
https://www.youtube.com/watch?v=HB3xM93rXbY
2.7 million impressions
21 million views
1.6 million shares
Content Saturation
We all in the trade quietly fear this one might come true. People are exposed to 5,000 marketing messages a day on average. Some studies say the average person on social media engages with 285 pieces of content a day. How much more can they take before they just say, "I'm not reading anything anymore."?
Our job is to make sure all content they get is worth reading. In 2016, the quality of content outweighs the quantity.
Mobile content
Website optimization for mobile won't cut it alone in 2016. Since people browse on phones more than on desktop now, you'll have to provide device-exclusive content. That's the only way to get better conversion in mobile ecommerce.
A few ideas how content is different on mobile: catchy titles and informational intro, short and clear copy (they're reading in the go), and fast-to-load images.
Although in a different industry, Uber shows how it's done. They partnered with Concur, a travel expenses app, to make work-related travel easier to account for with e-receipts. And it's all done on mobile because…well, you're in a car.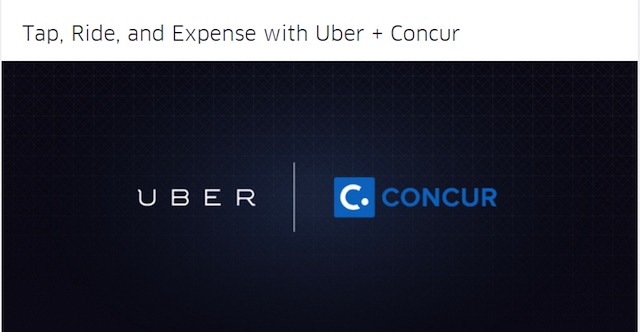 Point is mobile content should be what your customers need to interact with your product seamlessly on the go or to inform them/entertain them so they order after.
This leads us to the next point…
Contextual shopping
Personalization is the norm in customer relations already. We cringe if we accidentally get a promo email starting with "Dear customer". Yes, people know they're being followed, but, surprisingly, they're willing to give up a bit of privacy in exchange for relevant info.
In 2016, digital marketing should make the best use of the data we get from customers and supply the right content at the right time. Location, timing, searches and behavior are a solid base for your contextual offers. It turns out, people appreciate the convenience of these offers more than their value their privacy.
Speaking of valuable and informative content, 2016 might be the year annoying banner ads, auto-play videos and other intrusive ads make way to a more subtle and elegant form of marketing:
Native ads
Nothing new, true, but maybe they are the answer to both content overload and relevancy in 2016. Be where your customers pass their time (besides Facebook) and make it look similar to the content they went to find there in the first place.
As long as it's really entertaining and labeled properly, people will read and hopefully share, fully aware this is sponsored content. Here's an example from The Huffington Post and American Express that doesn't feel intrusive and is actually clickable.

Ok, you may not be this big, but surely you can get on media your audience likes – maybe the local news site, your product lover's community page and so on. The idea is the same: blend in but don't mislead.
Strategy Trends in the Ecommerce Industry
Direct and Marketplace models for B2B
Basically, there are two ways of selling B2B online. Either sell to large vendors – Amazon Business, Alibaba, Thomasnet, IndiaMart, EC21, DIYTrade, etc. – or run your own site.
They both work, but marketplaces are gaining momentum because they can give you more visibility through their own marketing. So be on the lookout what's best for your exposure. Here's ranking on global marketplaces.
Shopping on social
This one fired this year with Pinterest launching shoppable pins and Instagram joining the ad war. In 2016, we expect to see a huge share of online buying happening right on social media. It's convenient, people browse product images anyway and targeting based on demographics, location, and interests is pretty accurate.
The major platforms like Magento, Shopify and WooCommerce offer Facebook store integration. You know customers have very low tolerance for complications when shopping and making it as simple as possible will earn you their love and business. If that's what they want…
Where Is Customer Service Going In 2016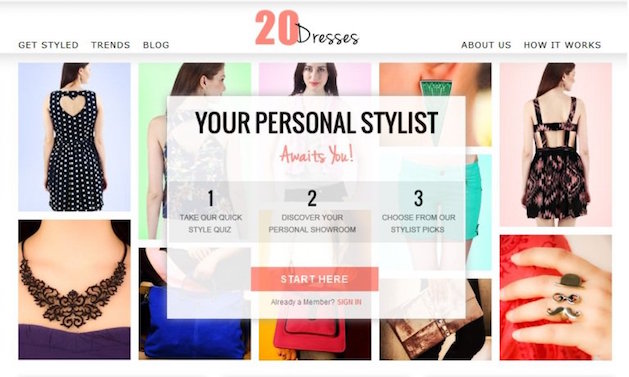 Virtual shop assistants
You might be online, but this doesn't mean you have to just wait for orders to come in. Use all technological miracles of 2016 to engage with customers as they're on your store – chat, saved preferences, pop-ups, and personal stylists if you have to – to give them the humane touch natural for brick-and-mortar stores. Be proactive to close more sales.
Flexible delivery
Starbucks have an order & pick up app. There's no reason for you not to do the same. If an app is too much, have them order on Facebook – it's like good old calling to reserve a table. They're coming to you, get their order!
Your customers want their groceries at 7 am so they make fresh smoothies for breakfast and they want their try-at-home box of shoes at 7 pm so they don't have to carry it from work. Traditional delivery times and locations won't work anymore.
Dynamic lifestyle means you give the whole range of options: pick-up from store/ designated locations, group orders to offices, and last-minute delivery to the Public Library of that ballerina outfit for their daughter's recital tonight.
This also means that…
Suppliers have to keep up
It's obvious you can't have out-of-stocks in 2016. The only exception probably are unique hand-made products, but your saver there is a disclaimer: "made to order" with a warning on reasonable time-frame to get it made. In all other cases, you risk customers to get the bad feeling you're faking high demand. So keep your suppliers close and committed to your customers' happiness.
What About The Technical Side Of Ecommerce?
In-app indexation
This one is huge. Google is working on showing app content in search even to people who don't use the app. This means your exclusive app content may become available to larger audience so plan accordingly.
Yes, we said mobile content should be exclusive, but make sure it doesn't backfire if people see very different terms for insiders. However, if your "leaked" content is good, you can get more downloads, which is free promo.

Google Knowledge Graph will play a part
Put simply, this means Google wants to show results not only closest to search words but in meaning, too. So everybody on the web will have to create meaningful content and complete their business' web presence with details – authorship of site, Google+, location. Find more on how to do that here.
Live feed
Once again, we have the ecommerce tools to make awesomeness happen. If you fall behind and analyze at the end of the month, better save yourself the trouble at all and close up.
The better analytics platforms out there let you observe who is doing what on your store in real time.
This way, your virtual sales force can react to issues immediately and lead customers to purchase. Don't leave anything to chance, in 2016 you can play god a little 🙂
Mobile payments
Google Wallet, Apple Pay, Square, Stripe, Dwolla, Samsung Pay…just to begin with. We talked about completing the whole shopping experience on mobile above. Mobile payments tech is here to stay and to be relevant, you need to adopt them.
Maybe your more conservative customers will stick with card payments, but options should be available.
Studies  state 24%  of people abandon shopping carts online because they wanted more payment options. Take note of security issues – the future does not include shady transactions.
Platforms will rule
In 2016, more brands are expected to move to platforms. You may have already figured this out, but it's times easier (and cheaper) to build your store on a platform than to have it custom-made ecommerce website. Somebody else is responsible for developing features and you just use them for a small fee. If you have a problem, including hosting, there are dedicated support teams. Sweet life!
How To Do Promotions in 2016?
Email Promotions Still Best
Still the best-converting weapon in your arsenal. Now, more than ever, you can segment your customers and send them well-targeted messages.
You have so much data and tools of processing it, it'd be a shame if your emails still suck. As we talked, context and value are key here. Provide information people really need. Offer convenience, don't be creepy. And keep it classy. Just because classy is always in style.
Price Comparison
How are your prices compared to your competitors'? If you don't know, start 2016 with a new price benchmarking tool. You set strategy, e.g. low-end/ high-end, and the tool compares your prices with the market daily.
Customers already use sites like Google shopping, shopping.com, PriceGrabber, MySmartPrice and shopzilla to research the best deals. Why should you fall behind? Adjusting prices can have an incredible impact on your sales.
Maybe you need to lower prices a bit to be more competitive. Or maybe you're losing from underpriced products and there's room for a price increase. If anything, you can use the information to negotiate better terms with suppliers and improve margins as a result without your customers ever knowing.
Loyalty Programs Continue to Grow
That's a neat tool to use to improve retention rates in the new year. It's a win-win.
The shopping experience is highly customized because you know even more about people's preferences.
Also, you get a solid fan base who can help you develop your store in the right direction (often those programs go with polls and testing new features among insiders first).
The best part is the reward gets spent in your store.
There are tons of loyalty programs, but here are a few examples:
point system – just make it clear and simples
tiered system – bigger and bigger rewards with more purchases
non-monetary program – tie it with your brand's and your customers' values and make it stand out. For some brands, this can have better effects than discounts.
partnership – a good way to add value and to reach more of your target audience through your partner
For a comprehensive overview on loyalty programs – types of programs, how to launch, promote and measure, mistakes to avoid, and useful tools and apps – check out The Beginner's Guide To Customer Loyalty Programs by Darren DeMatas.
Flash Sales
A.k.a. deal of the day. Why it works? Your customers see it as very special because you don't do it usually and they wouldn't want to miss on a good offer. Why is it going to be big in 2016?
People have seen all selling tricks already and you really need to break through with awesome propositions. Not that the flash sale alone is genius, it just can be something different for your store in particular.
Since we're in holiday mood already, we'd like to draw an even more philosophical takeaway here: surprise your customers, give them something better than what they came for. You're not Groupon, ok, but you can still have that flash sale.
In conclusion, we all saw those trends coming and the good news is we're working on them already. Nothing to worry about then – just do it better than the competition 🙂 A personal opinion on that: whatever you do, be real, honest, and fresh.
With the informational and promotional overload, your customers will appreciate you being cool and upfront with them as a friend. Maybe this could be a New Year's aspiration – be more human and your brand will only benefit.
And what about the year after that – what possibly be the ecommerce trends 2017 will bring on us?