Each week, we choose the most important e commerce trends – events and news – and comment on how they influence your business.
We do it with your limited time in mind and highlight just enough to keep you up to date with current trends in the field to run your business smoothly.
So what happened this week that matters?
A new provider for the enterprise omnichannel e commerce emerged, Magento launched a new marketplace and marketplaces in Southeast Asia begin challenging Alibaba's expansion while it snuggles up to Australia and New Zealand.
eBay Enterprise and Innotrac form a new "everything" for e commerce
Until July last year when it was sold, eBay Enterprise was creating and managing e commerce sites for retailers. After some reorganization of capital and ownership, it now merges with fulfillment company Innotrac to create Radial, omnichannel solution for retailers selling both online and offline.
What will the new company, Radial, offer?
According to the press release, Radial will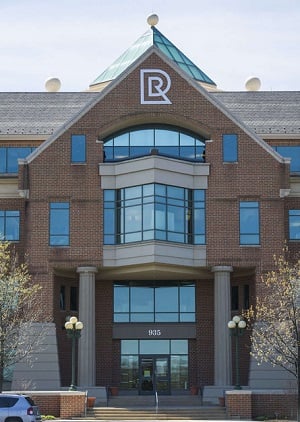 do order and inventory management, customer service, analytics, order routing, payments, etc.
They hope to be the single partner for retailers that are present both in physical locations and online by providing technology and operational expertise in both channels.
Radial also operates a distribution center, offers fraud protection algorithms and payment systems. The selling point is that they can be the partner that manages everything behind the scenes of retail.
As a quick reminder, following eBay Enterprise's sale to a group of private investors in 2015, a few units spun off as independently operating companies: Pepperjam, Magento Commerce Technologies, and Zeta Interactive.
Why does it matter?
The merger and the services provided are worth keeping an eye on. Of course, we cannot expect them to be affordable for small e-commerce businesses. This can go both ways:
Either big retailers will find a reliable partner and become prominently present online and therefore threaten smaller players;
Or Radial has not found the right fit and providing everything to everybody will not do the trick.
Magento's new extension marketplace
Speaking of the devil…One of the major
One of the major e commerce platforms released a new version of its extension marketplace where merchants find add-ons for their shops. It is Magento's equivalent to Shopify's App Store or WooCommerce Extensions.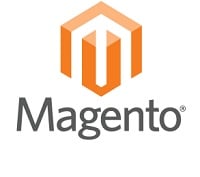 As you may know, Magento is very tech-oriented, to the delight of some users and the horror of others. This has not changed as the guiding principle behind the newmarketplace is "to show off the amazing work that the ecosystem of Magento developers have created over the years."
What is in it for you?
It boasts easier search and better layout; high-quality extensions approved by not only technical but also from marketing and business point of view; and an account that keeps history of extensions bought and so on.
If you are a Magento user, the changes are probably going to make your life a little bit easier. A simple layout and more precise search never hurt 🙂
If you are not a Magento user, well, you have your reasons, but it is worth a look to see if now they can offer you something better than what you currently use.
Alibaba now has an office in Australia
Enough of it already, you might say, but Jack Ma doesn't hold still.
The office in Australia is aimed at making it easier for merchants from the region to sell on the platform. Particularly interesting for the Chinese market are health and baby products made in Australia and New Zealand as they are perceived of very high quality.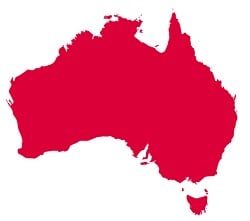 Some Australian brands already expressed their belief that Alibaba can give local businesses the exposure they need abroad since the Chinese market is large enough.
The big plus is that the platform removes the barriers to entry that are otherwise too high for smaller specialized brands.
Why should you care?
Australian e commerce is rich in great niche products, but geography might get in the way of them spreading outside the homeland. Now, that is one option for them to reach a huge customer base – and more so, not a thrifty one.
Ironically, the next piece of news in our digest somewhat opposes the positive response of Aussie e commerce to the giant's move.
A Vietnamese e commerce platform declares war on Alibaba
ChoDienTu.vn is the oldest online marketplace in Vietnam and the second one by revenue. Now, as it is being threatened by Alibaba and its recent acquisition of Lazada, the chairman of the group, Nguyen Hoa Binh challenges the predator tactics of Jack Ma.
As we wrote last week, Lazada is the giant's hope for expansion in the very diverse Southeastern Asia, where administration, logistics, laws and customer preferences pose huge challenges for sellers.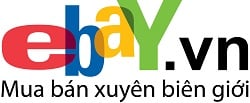 The small e-commerce player ChoDienTu.vn and the company behind it are strong-minded not to allow Alibaba to steal their business in Vietnam.
Binh said in an interview,
"With this our so-called "people's war" strategy, if Jack Ma is the crocodile in the Yangtze River then we will be a school of piranhas to fairly compete with Alibaba in Vietnam."
This is the first reaction to Jack Ma's move on the region, but certainly not the last. What is interesting about it is that the marketplace in question, ChoDienTu.vn, is PeaceSoft-group's joint venture with eBay.
Is eBay ready to fight back Alibaba in Asia? If Alibaba is on a quest for global dominance, doesn't the war start right there?
E commerce trends 2016
What is a little bit scary is the e-commerce trend of consolidation we continue to see in 2016 that poses questions about the competitiveness of smaller players who do not differentiate enough (e.g. with niche products).
These were the e commerce trends this week. Quite an eventful one! Can you believe it is only April and we see so many changes in the industry?
We wonder what is going to happen by next week. Whatever it is, we will have a comment on it ready.
Additional Articles: dogecoin hoje