Selling food online? It's a tough and crowded market. Location, delivery times, product presentation and differentiation are huge problems for most online food stores.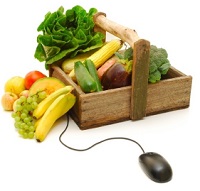 However, since eCommerce is taking over every type of product and – let's face it – people are not going to stop eating – you're in a lucrative niche and have high chances for a thriving business.
To help you sell more of your food items, we gathered best practices from successful online shops from around the globe selling healthy food, ready-made meals, tea, fresh juice, supplements, pet food and more.