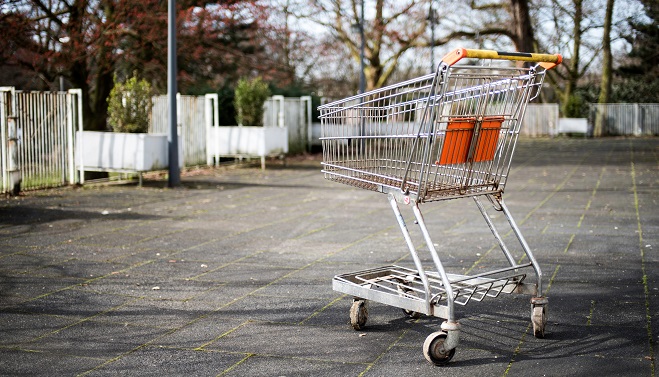 Cart abandonment emails – example templates
Recovering abandoned carts is a never-ending struggle in eCommerce. We know it's one of your top priorities – and it should be because those people were so close to buying. Don't let them slip away! 🙂
Coming up with good emails to make people come back, though, is not easy. They need to grab attention, call for action, be funny or irresistible. They need to make the customer feel they're really missing out on a great product or deal.
To help you craft cart abandonment emails that convert, we gathered awesome examples for different products. Below are our highlights why these templates are great to recover abandoned baskets. Enjoy and be inspired!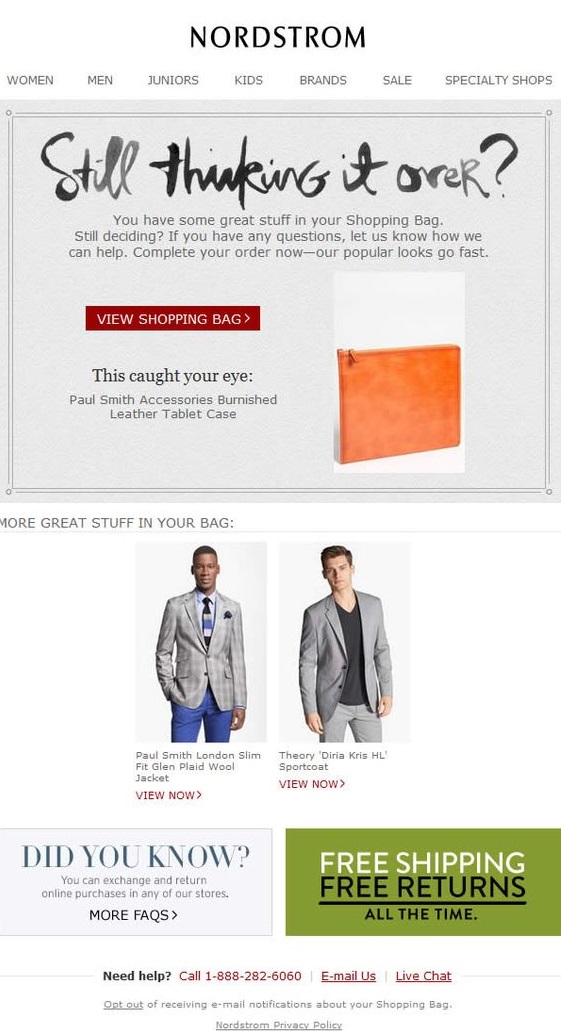 Why we like it:
Stress on free shipping and returns (in 2 places)
Item featured is the cheapest in the basket
Doesn't corner the customer and admits they could be still thinking over the purchase
What's good here?
The question "Can we help with your order?"  is subtle and not pushy.
This abandoned cart email rocks because:
The image is unforgettable
They admit sometimes people don't finish ordering because of outside distractions.
The great idea here:
They emphasize the quality and craftsmanship of the handmade bag as the reason they make limited quantities.
Steal from here:
A reference to a song popular with the store's target customers – reinforcing brand image and the sense of sisterhood, a closed society.
Not displaying the product(s) in the cart, the email mostly reminds of the brand.
If you dare, you can use:
Bold, provocative but fun language that shortens the distance, talking as to a friend
Demonstration of brand confidence: "Why else would you not complete your Ray-Ban purchase?"
A great way to make your emails stand out:
Create a brand mascot to animate otherwise predictable emails
Use casual, everyday words if that fits your brand.
What we like about this one:
The simple but eye-catching color scheme and design
The alternative to going back to the item left behind: check out the "new this week" items instead
See, those emails are not hard to recreate with any email composer. And don't forget that cart abandonment emails can be automated for the best timing and relevancy.