Preparing to go with your new eCommerce venture on Shopify? Shopify is easy to use – but it's not THAT easy to navigate all the different options, apps, and eCommerce possibilities out there.
If you've decided this is the platform for you – here are some Shopify pro tips from a Shopify agency that you need to know. Use these tips to get the most out of Shopify and propel your eCommerce business to new heights in 2017.
Embrace email automation – be smart about email
Ecommerce success relies on good email strategy. You can't be expected to do everything yourself – use smart email tools to help you take the stress out of the process. Afraid of email automation? Not sure where to start? Here are some email automation campaigns to consider.
Email is a great way to build relationships with your audience. The best emails are personalized and fit for purpose – consider a tool like Metrilo to help you make the most out of your emails. Use customer insights coupled with awesome email templates to drive sales and improve customer retention rates.
Sell to people who are already interested in your product, and send out cart abandonment emails to anyone who doesn't go through with a sale. Not making the most of your cart abandonment emails with personalized offers and codes? Discount codes for cart abandonment emails can be automated with Shopify.
Messenger is starting to edge in on email, and it should be factored into your customer communication strategy. Make sure that you're upgrading your customer experience for the mobile environment with responsive emails and bite-size messages.
Use free apps – but know when you need to invest
What do most great Shopify merchants have in common? They ALL praise the apps that they use. Shopify is a great eCommerce platform, but its true power lies in its apps (like WordPress and its plugins). And as a merchant, if you need help setting up your clover credit card terminals, then you may consider getting advice from expert merchant services.
Shopify apps will help you automate advertising and send out better emails, but they'll also help you manage inventory, send out purchase orders, and split test pricing. Use apps to help you save time AND money.
Research what other apps entrepreneurs are raving about, and test them out for yourself. If they're working for others – they might just work for you.
Use free trials to give apps a shot without the commitment, and only buy the ones you

truly

need.
Monthly subscription fees add up, so you have to be careful; but you should never begrudge paying for an app if it's saving you time, improving your conversion rates, or helping you make more sales. You need to spend money to make money.
A free theme only takes you that far – go custom or premium
Shopify has beautiful out-of-the-box themes. Crisp, contemporary, and classy, Shopify stores look more premium than their price tag. That being said, you might be better off investing in a premium theme (or custom design work), so that your store doesn't look like everyone else's!
What does beauty have to do with sales? Everything. Ecommerce websites should be functional, but they should also tell a compelling story. Invest in making your store look and feel like your products – customers will appreciate shopping somewhere beautiful.
Browse the theme store for inspiration and don't be afraid to tweak designs so that you get exactly what you want. Customization is a great way to help your store stand out from the crowd – real customization is a bit more than just adding your logo!
Premium themes are less likely to attract thousands of other store owners – by paying a little, you can make your store more exclusive.
Free Google Adwords – maximize your PPC ROI
PPC (pay-per-click)  is a numbers game, and people end up getting their figures wrong. But, if you're bidding on the right keywords using brilliant ad copy and targeted landing pages – PPC is an awesome eCommerce strategy.
PPC is a great way to publicize new products and drive traffic to offers and deals. Think carefully about how you spend your money on PPC – not all products or pages will be optimal for PPC advertising.
Shopify helps out new merchants with some extra Adwords credit – use it wisely (you get $100 towards Adwords when you spend your first $25). Don't just blast off with a haphazard PPC campaign – spend time developing a proper strategy.
The key to PPC success lies in conversions – here's how to optimize yours. Get an expert to help you map out campaigns, and spend time on your ad copy.
PPC on social media is a growing source of revenue for many Shopify sellers. Don't stop at Adwords – think about what other channels your customers are using.
Run your business on the go – take the stress out of selling
One of the best Shopify features is their mobile app which allows you to run your business on the go – get to grips with the app and save yourself some time. Push notifications help you keep tabs on your sales figures even when you're on the go.
Get out of the mentality where everything has to be ship shape before you can get settled down to work – you have to learn how to run your business with a more flexible approach. Ecommerce is 24/7 and you need a system that is reactive.
Make your business work for you – fit it around your life and your errands. Take your online store on the road.
Even when you're on holiday, you can still keep track of your store, so there's no reason for not taking a vacation. (Just make sure you give yourself some time to switch off too!).
Easy money management keeps you in control
Shopify makes managing money easy – take advantage of all the different ways of taking money off your paying customers! Easy eCommerce payments make for better conversion rates and repeat customers.
Use Shopify Payments in order to accept payments from most major credit cards, including American Express. The lack of hidden fees makes managing your money easy. (And Shopify is level-1 PC1 compliant so you know that your customers' details are safe).
Payment gateways from around the world integrate with Shopify – think about what payment methods are most convenient for your customers. It's important that people feel safe when they shop with you, and that they can give you their payment details quickly and securely. A known payment gateway builds trust and familiarity.
You can also use Shopify POS to accept payments on the go and in retail stores.
Shopify automates taxes in order to simplify your accounting process –  Shopify will automatically calculate country and state taxes for you.
Get the most out of the platform – don't waste your opportunity
There are two important things to know about Shopify: buying a Shopify store won't make you a ton of money in a day, but there are loads of resources out there to help you reach your goals. Success comes to those Shopify sellers who are willing to work hard and make the most out of their niche.
Shopify offer an online store free trial to make your life easier – not so that they can run your business for you! Don't get sucked in by how easy it all looks – being an eCommerce entrepreneur is hard work. You need to have a great product and commit to customer experience in order to succeed. Spend plenty of time researching before you launch.
Shopify puts a lot of things out there to help entrepreneurs succeed – from its expert podcasts to its Ecommerce University. Use all the resources and collective knowledge out there to help you be better at running your business. Start discussions on Shopify forums and be an active community member – it pays off.
Shopify is a great way to make money online, but it won't solve all your eCommerce problems. You need to invest in building a proper, credible eCommerce brand that will help you build a business that stands the test of time. What eCommerce challenges are you tackling in 2017?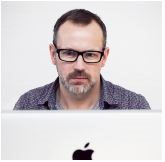 This article has been contributed by
Patrick Foster, eCommerce entrepreneur, coach & writer.
Patrick's currently writing on EcommerceTips.org where he shares engaging eCommerce content for entrepreneurs and business owners. You can follow him on Twitter.