You've just started your WooCommerce store or you're thinking about redesigning it – that's great! Luckily, the platform is trending in the past few years and you can find a really nice WooCommerce themes (also called templates) out there, ranging from free to $70.
As you've probably noticed, here at Metrilo we're fanatic about clean design. That's why we've prepared a collection for you with the 5 themes we like the most. They are clean, amazingly-looking and help you optimize your conversion rates.
Complicated design is easy. Simplicity requires creativity and effort. And the next 5 WooCommerce themes totally nailed it.
1. The Leader WooCommerce Theme – $69 on ThemeForest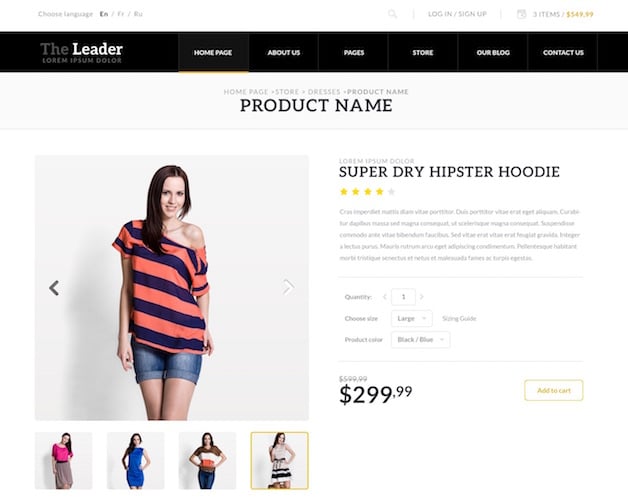 The Leader is awesome. It's as clean as a eCommerce store should be and it's one of the best WooCommerce themes out there. It's also compatible with many 3rd party plugins so you can even run a multi-language website on it. We would strongly recommend it from UX perspective – it can certainly improve your conversion rates.
Click here to check out The Leader.
2. Divi WooCommerce Theme – $69 on ElegantThemes with 80+ other themes included in purchase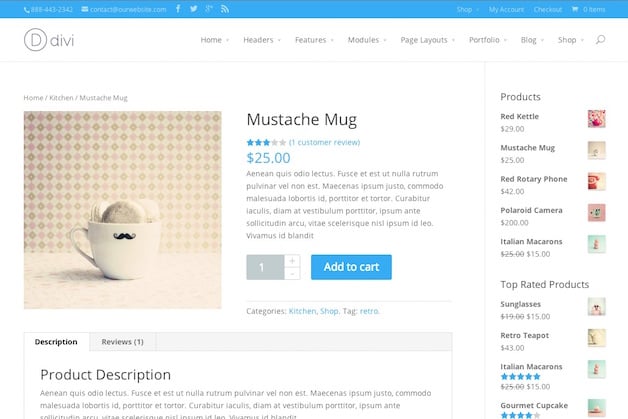 Divi Comes from the ElegantThemes, the template club that costs $69 and gives you access to many themes and templates included in the membership.If you have a small product catalog (eg. are jewelry crafter), the sidebars with products and top rated products next to each item are great! Pretty clean template, customizable as well. We love the huge "Add to cart" button, although we would certainly change the copy on it.
Click here to check out Divi (video also available).
3. Flatsome WooCommerce Theme – $58 on ThemeForest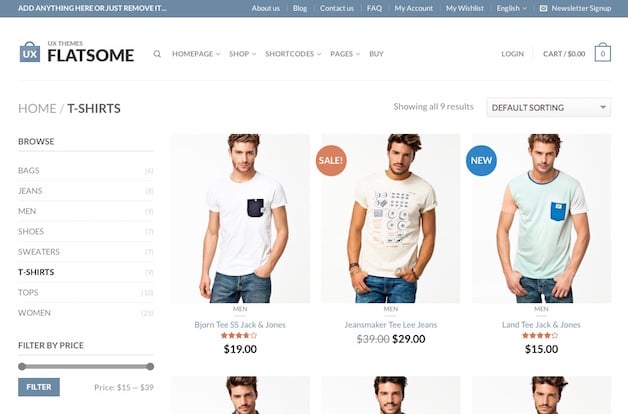 Flatsome is awesome. You've probably seen it around on many WooCommerce websites – you can tell it by the shopping bag on the top right corner, which really stands out. A great clean theme with great UI. Totally recommended, especially for fashion and jewelry websites. SEO optimized.
Click here to check out Flatsome.
4. The Retailer WooCommerce Theme – $58 on ThemeForest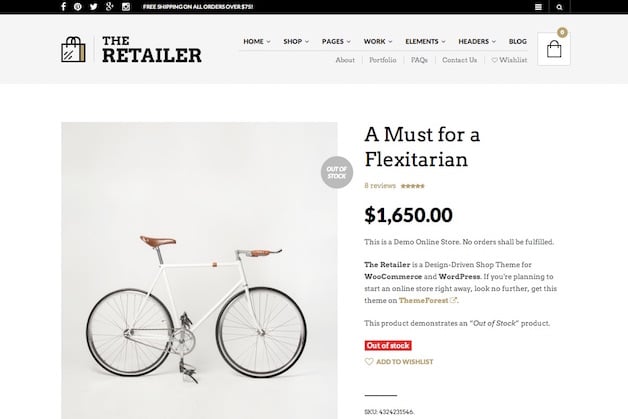 The retailer is different – it looks retro and modern at the same time. Great font, clean and hipster look. Highly customizable, SEO optimized.
Click here to check out The Retailer.
5. Storefront WooCommerce Theme – FREE on WooThemes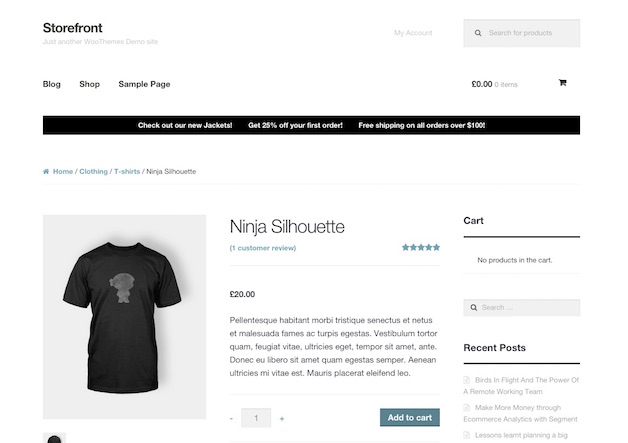 Another great one from the WooThemes guys. Sometimes you need a clean theme to get started with and you don't feel like investing any money into it. Well, Storefront is a great fit for you – it looks clean, it's SEO optimized and it's extremely customizable. And the best of all – it's free and it comes straight from the guys behind WooCommerce.
Click here to check out Storefront.
Design and layout matter for your customer experience, and that's why you should find the theme that best suits your product and audience. One thing is clear, though: neat, simple, and visually appealing can never go wrong.