Metrilo makes data-driven marketing easy. Take control over your data and grow your Shopify store exponentially
Our Shopify analytics turn customer behavior and sales data into ecommerce performance insights, driving sales with our functional CRM and personalized emails
Install Metrilo App
Free 14-day unlimited trial. No credit card required. Book a demo anytime.
5 min Integration for stores running on
Actionable Shopify analytics that drive sales
Your Shopify sales data and customer behavior hold the key to growth. With Metrilo, all those are in one place. Ready reports and analyses give you all the insights to sell more.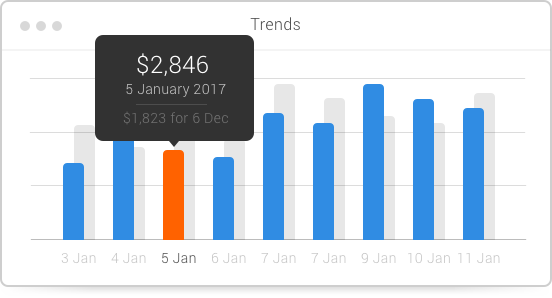 Retention is your thing? Metrilo will help
Driving repeat sales is hard. Metrilo's Shopify analytics builds complete customer behavior logs that help you understand their buying decisions. Then you can turn them in happy customers by tailoring their shopping experience and giving them the most relevant offers. Happy customers come back more and spend more.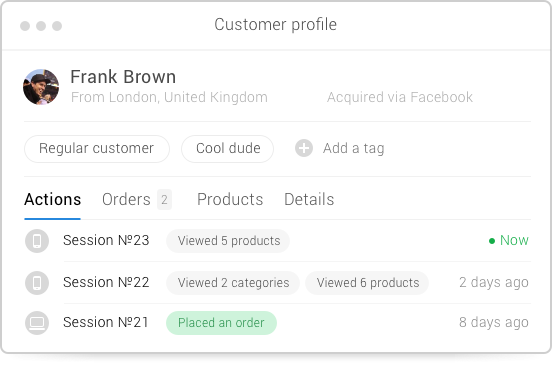 Personalize your emails and boost your retention
Metrilo makes it easy to run highly targeted email campaigns to your customers. Recover lost customers that were once active by engaging with them - it only takes less than a minute to send an email message to all customers who haven't purchased in the past 6 months.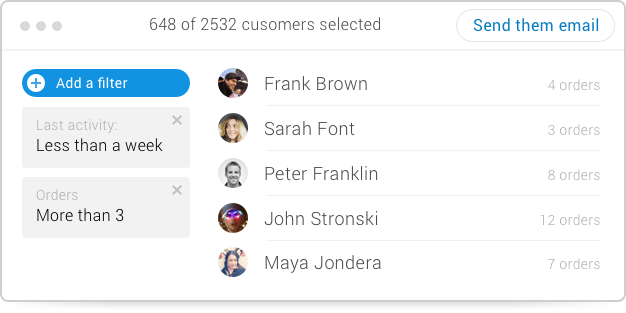 Features
Event-based tracking

Track customer actions, not just pageviews

Complete customer profiles

All your customer data in one place

Add your own tags and notes

Searchable and flexible for max effectiveness

Multichannel tracking

Identify acquisition source for each session

Instant order status sync

Immediately updates status and recalculates revenue

Customer segments

Easily save & reach out to specific segments

Live View

Real-life monitoring of your website visitors

One-on-one emails

Send individual emails based on the profiles

Behavior insights

Learn from customers' interaction with products

"I love the clarity of information, it's a breath of fresh air in the analytics world."
– Spencer Walden
, Owner of Chocolab
5-minute integration. Official plugins for