Behind every business, there is at least one dedicated, bold and passionate person. Being a successful ecommerce entrepreneur, fortunately, is something you can learn and master on the go. No exceptional vocal talent or drawing skills required.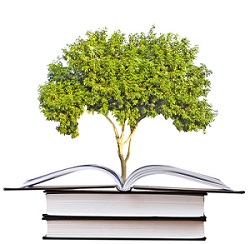 We at Metrilo think the success of the business depends largely on its owner and that is why we encourage personal development in the areas of leadership, goal-setting and productivity and purposefulness before you dive deep in the resources on growing your business.
This way you can be sure in your own abilities to navigate the undertaking in the direction of success.
We realize that entrepreneurial stories and "Top 4 personal traits you need for success" pieces are everywhere. Sadly, we often slip into devouring inspirational quotes and – completely in line with their wisdom – secretly hope it's enough to get us where we dream to be.
Becoming a successful ecommerce entrepreneur, however,  is a result of hard work, dedication and the ability to deal with a huge array of issues of all sorts – interpersonal, financial, strategic and sometimes – personal.
That is why short-lived articles that contradict one another are not the best place to start personal development.
You need a more lasting and stable base so we chose resources to help you spread your inner entrepreneurial potential in the direction of ecommerce. They are all tested and trusted, no shady downloads.
Courses that will help you be successful at ecommerce
Courses by good instructors are packed with all takeaways worth keeping and look at issues from many perspectives so you don't need to wonder which of the ten articles you read is true.
We all seek immediate results, but a few hours of interactive videos is not such a big time investment. Speaking from experience, such courses stir up an idea storm in your head and can often double as planning sessions for future action.
Personal branding
Building a Personal Brand by Gary Vaynerchuk
Platform: Udemy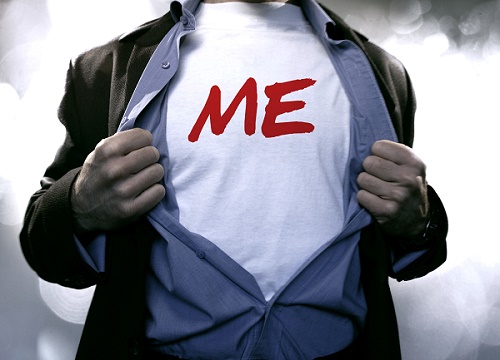 Duration: 2 hours
Medium: Videos
Who is it for: Entrepreneurs who are after building a business on a personal passion.
Price: $35 (at time of writing)
Gary Vaynerchuk is a serial entrepreneur, VC, though leader and more. He is a huge name in marketing, online business, leadership and the like. Even if you read his materials or listen to his podcast, The #AskGaryVee Show, this course is concentrated on turning you, your personality into a brand to help your business.
The course is based on the assumption you want to build a business around a passion of yours. It leads you through a process of discovery of yourself and how your unique characteristics can be amplified to create the story of your business.
The end goal is to become an influencer in your niche and the course covers practical ways to achieve it as well as how to turn that personal brand into a revenue stream.
Productivity
Double Your Productivity and Get Important Things Done
Platform: Udemy
Duration: 4 hours
Medium: Videos + audio recordings
Who is it for: Anyone who is not happy with the way they manage their time now.
Price: $17 (at time of writing)
All fragments of modern time management in one course – how to set goals and prioritize, how to stop procrastinating and how to make use of free time. Time saving begins when you won't need to click on all those articles on the 80/20 rule on Facebook, because you will already know it and apply it 😉
The bonus part is that it is more suitable for the self-employed or working from home. Participants enjoy the practical tips they can start implementing right away.
The instructor Jimmy Naraine lives what he preaches, running businesses while traveling full-time. He has also won the Udemy's Innovation Award in 2015.
Don't worry about the 4 hours, it includes the audio recordings which summarize the videos. Besides, you can watch the videos one by one whenever you can and listen to the recordings for a refresher even after the course is over.
Leadership
Seth Godin's Leadership Workshop
Platform: Udemy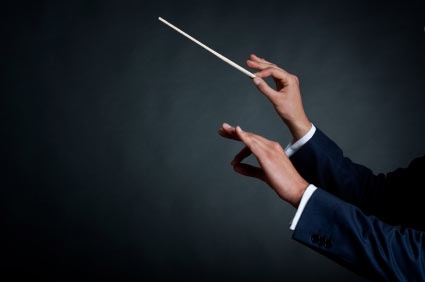 Duration: 41 mins
Medium: video + quizzes
Who is it for: Anybody whose business depends on their skills to lead and change.
Price: €28 (at time of writing)
Yes, you know Seth. We all get his short but sobering messages in our inboxes. But this course boils them all to the step to take to become a great leader and inspire people to follow you.
Now, why, you'd ask. You just want to sell online. You want to grow your brand into a household name, surely. The ability to make people follow you and be a figure of influence to them is what will get you there; not being someone in the shadows who stuffs products in delivery packages.
Who else if not Seth Godin would give you the simplest yet most bulletproof tips on being a cool leader? Plus, this course goes well with the Personal Branding one by Gary Vaynerchuk.
Books to expand your entrepreneurial mind
No, we won't be telling you about Tim Ferris' The 4-Hour Work Week, we assume you have already been inspired by it.
Although it's hard to find time for deep reading of long books, we urge you to try – even if it's a chapter before bed or an audiobook in the car. As the book industry realizes readers need a strong incentive to devote so much time, the quality of books seems to be improving.
They have to contain knowledge and information you can't find on the web to be competitive. They need to explain things better and more in-depth than those brief articles. Every word should count.
Inspirational
Zen Mind, Beginner's Mind by Shunryu Suzuki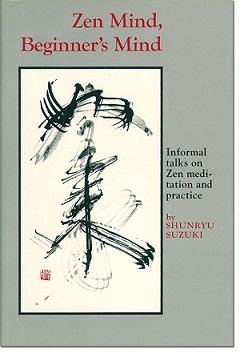 Although a spiritual book, it is praised by many entrepreneurs for one key takeaway: today, people are often held back by their own experience and knowledge that dictates what can be and what cannot be done.
Shunryu Suzuki teaches that people should approach every new problem with the blank mind of a child, clear of learned restrictions, and accept everything is possible before it proves otherwise.
Why we recommend this book? Because in business, you often get in your own way to success so "unlearning" or forgetting experience and conventional education can actually be the key to finding a better solution.
"In the beginner's mind there are many possibilities, but in the expert's there are few."
The Happiness Advantage: The Seven Principles of Positive Psychology That Fuel Success and Performance at Work by Shawn Achor
It looks like a self-help BS, but it talks about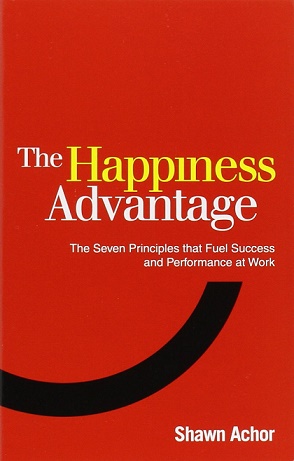 how a change of perspective leads to change in reality. It's not just about "smile, you'll feel happier" kind of stuff.
The book presents tactics to retrain your brain to spot opportunities, to gradually grow goals and to adopt the right habits.
It is not about faking happiness, but rather a positive outlook – something we can all benefit from.
"The Tetris Effect — When our brains get stuck in a pattern that focuses on stress, negativity, and failure, we set ourselves up to fail. This principle teaches us how to retrain our brains to spot patterns of possibility, so we can see—and seize—opportunity wherever we look."
Company culture
Delivering Happiness: A Path to Profits, Passion, and Purpose by Tony Hsieh
Is it surprising that anybody who is joining Metrilo is kindly sent home with that book in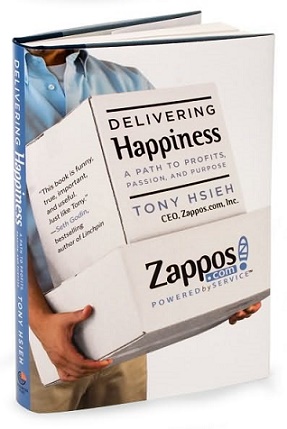 hand? It's a practice at many companies (not just in ecommerce) because it's the Bible of customer service.
Tony Hsieh established Zappos and nurtured it to become the synonym of a customer-oriented company.
The book follows the story of Zappos and the creation of its philosophy for excellence. Whatever your current approach is, you'll have to make some changes after reading it, we promise.
Also, it's an inside look into startup life a decade or two back. If you are curious what culture was back then, what was considered cool and breaking-the-norm – the book shares a few stories of money wasting, wild partying and relocating the whole company to another state. Not a smooth ride at all.
"Happiness is really just about four things: perceived control, perceived progress, connectedness (number and depth of your relationships), and vision/meaning (being part of something bigger than yourself)."
Oh, and if you don't use Goodreads yet, you're missing out. They have user-generated collections of books on all kinds of topics and genres so it's really easy to find one you like and start.
TED Talks on success and entrepreneurship
We often forget what a great resource TED is. Although many organizations have picked up similar initiatives, it remains the first and symbolic idea-sharing platform.
From time to time, take a step back and explore your inner motivation for all the hard work that you're putting in. Don't lose sight of your values because you transfer them on your business, too.
Richard St. John: Success is a continuous journey [4 mins]
Richard St. John tells a simple story about success – no matter what you've achieved, you fail if you stop improving. It's common sense when we hear it and yet, we think of success as a final destination instead of a process that needs to be maintained.
We like his personal input on how continual development actually brings joy and satisfaction contrary to the idea that once you achieve the holy ground, your job is done.
Angela Lee Duckworth: The key to success? Grit [6 mins]
Angela Lee Duckworth talks about grit as a factor for success, more important than IQ or talents. She found that people in different challenging settings do better because they focus on goals and work harder for achieving them.
What is grit? "Passion and perseverance. Stamina. Living like it's a marathon, not a sprint."
So to become a successful ecommerce entrepreneur, psychology studies are on your side. If you make firm commitments to your goals and follow through with all work that is required, the odds are in your favor.
Alain de Botton: A kinder, gentler philosophy of success [17 mins]
Alain de Botton is a philosopher, not a business person and that makes a great break from the usual view of success. He suggests that much of what we aspire to achieve in life is inflicted by society with very brutal expectations.
He slays the Have-it-all concept and urges us to explore our inner motivation for success – and challenge it. Instead of following dreams that were handed down to us by parents and peers, we should, he says, escape from the drama and competition and define what success means to us personally.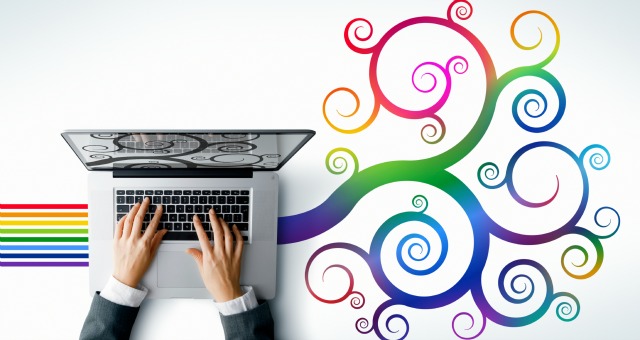 To be a successful ecommerce entrepreneur, you need to improve constantly
Of course, these resources are not enough, but they're a good start. Our goal here is to turn the limelight on you as the main driver of your ecommerce business, the person who often makes everything happen.
Being a successful ecommerce entrepreneur requires expertise in so many areas, it's easy to forget that your personality, soft skills, and mindset are probably the first and most influential factor on the way you do business and how successful it is.
After all, we are all in it for the satisfaction of ourselves and climbing higher and higher, right?