In order to talk about LTV, let's take a look at the bigger picture first.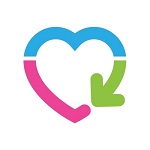 eCommerce is obviously booming. More and more people are jumping on the online retail wagon and this is all good because it pushes the whole industry forward.
But there's the downside that almost no-one talks about, although everybody's struggling with it.
It's the fact that more and more businesses are fighting for the customer. Which leads to one thing – increased CAC (customer acquisition costs).
It's obvious that it's never been more expensive to acquire a customer. But the reality is it's never going to be cheaper to acquire one, either.
High CAC is not the issue, though. Low LTV is.