Why is email still the second best converting marketing channel after search?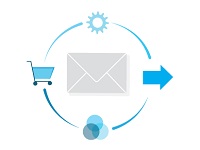 Because we process data much better so we can use behavior insights for more effective marketing.
All things optimized, your ecommerce emails are doomed if they don't drive engagement.
If people don't open them, don't read them, don't click on the CTAs and regularly unsubscribe or move them to the spam folder, your overall rating goes down and you'll have problems with deliverability and reaching the main inbox folder. It's a downward spiral from there.