As we move through 2018, the importance of preparing your site for the mobile-first index grows every day.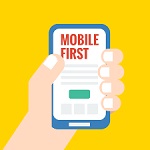 Since the announcement of the move to the mobile-first index way back in November 2016, SEO forums have been awash with comment and speculation about the rollout.
Whilst no fixed date has yet been set, there seems no doubt that the move is imminent and that Google is in fact already rolling this out, although very softly, to specific sites around the world.
Despite the long notice period, there are still so many sites out there who have yet to 'prepare' for the rollout, meaning a lot of scrambling could lie ahead.
For ecommerce sites, the job of preparing for the mobile-first index is often much bigger than information-led sites. With hundreds, thousands and possibly millions of product pages, ensuring that those pages are just as crawlable, indexable and ultimately as 'rankable' on mobile as they are on desktop is a huge task.