Many marketers rely on email marketing strategies to increase their online store's sales. A common and very successful trick they use is cross-selling emails.
It's great for increasing your customer lifetime value and getting some extra sales with almost zero advertising costs.
How to send killer cross-sell emails with high conversion rate?
There is one main rule when sending effective emails in general.
Being relevant will make the difference between a successful cross-sell campaign and one that fails.
The secret of relevant cross-sell emails
It's all about product correlations.
You need to understand how your products relate to each other and how they're perceived by your customers. Their interaction with the products will show you what they consider in one category, what answers one and the same need and what their taste is.
For example, dog owners don't usually even look at the cat pages and women who wear heels all the time don't like sneakers.
To cater to their needs and preferences, you should use the information they're giving you – interests, browsing behavior, past orders, etc. – and only offer what they seem to like.
When should you send the cross-sell email?
Many marketers send the email just after the original order was shipped. I day after should work just fine.
Chances are that people are still thinking about your brand and they're looking forward to receiving their purchase. There is no better time to offer something in addition, relevant to what they already got.
Another way to time these emails is anticipating what the customer will need next. In this case, you can be proactive and offer them a solution so they think, "But yes, I almost forgot I need that, too."
For example, they get a laptop only to realize they don't have a special bag for it.
For the most ambitious among you, try and calculate the average time between orders of correlated products. This can help you understand what is the natural purchasing cycle of your customers and when they usually place the second order. That way, you can make data-backed decision on when to send the emails.
What platform should you use for cross-selling emails?
You can send these emails from any platform as long as it lets you automate sending based on purchasing history.
Metrilo is a good example of such platform
However you do that, you can expect a good return on the time invested in such emails.
Awesome cross-sell email templates with high conversion rate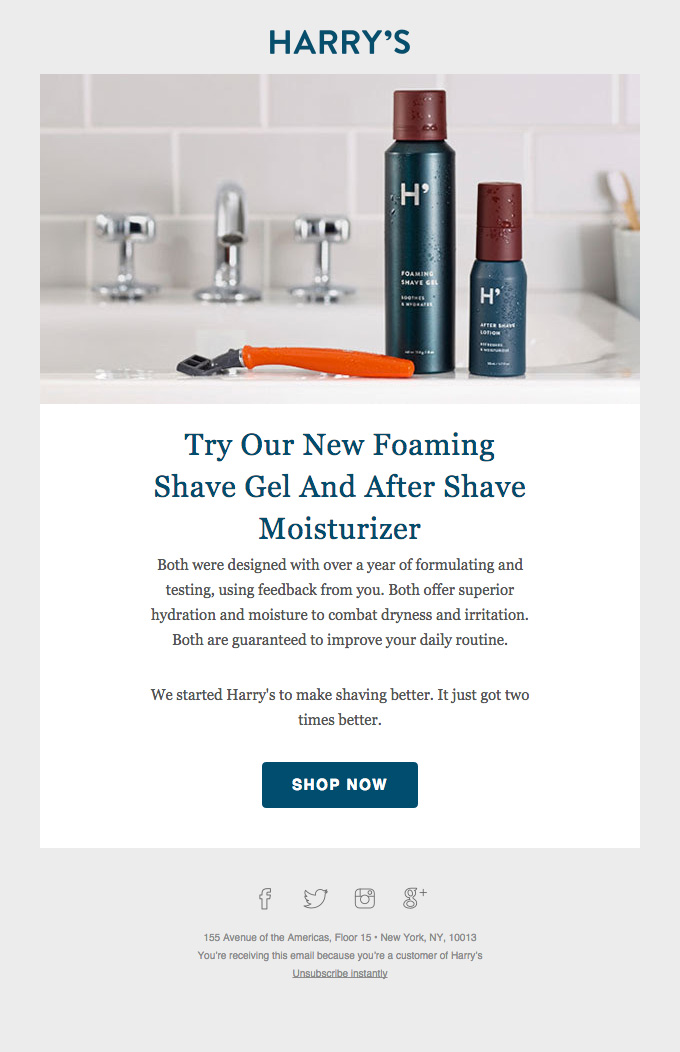 ---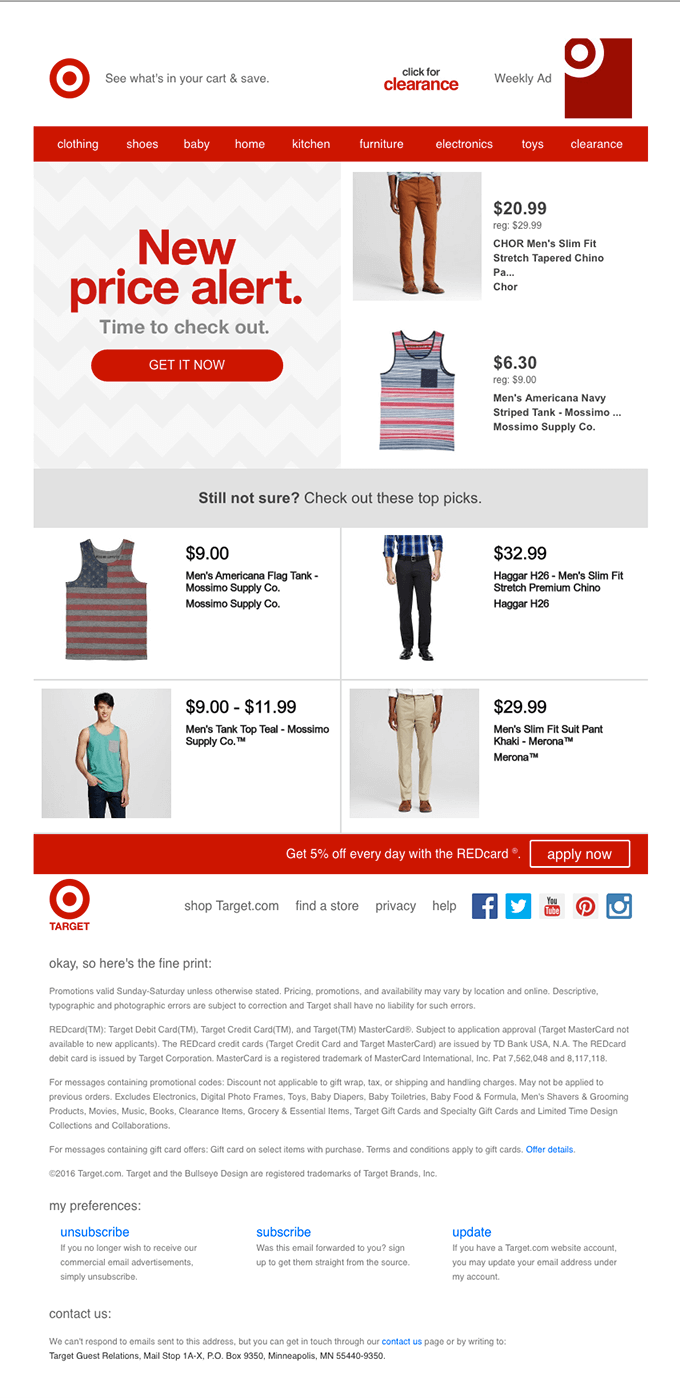 ---

---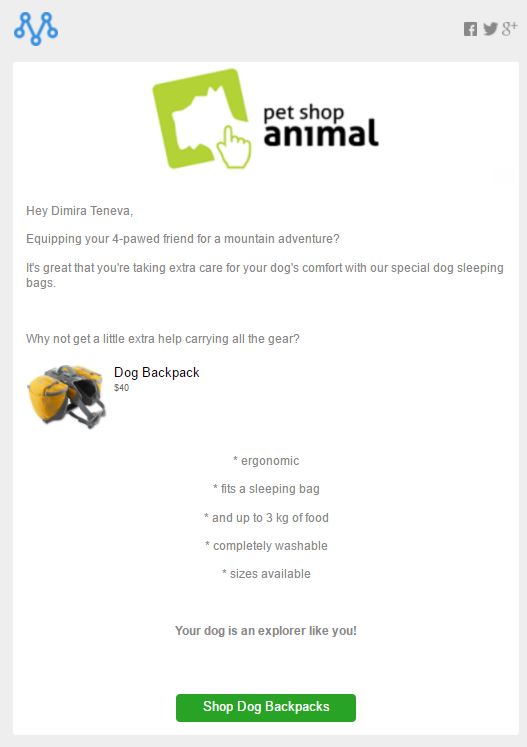 ---
What would be your next cross-sell email campaign and how would you do it? We will be more than happy to hear your ideas in the comments below 🙂