Metrilo's mission is to empower ecom entrepreneurs to run successful business. That's why we partnered up with Cloudways as our Technology Partner and we'd like to introduce them to you.

What is Cloudways?
Since 2011, Cloudways has been providing a managed cloud hosting that integrates the world's leading cloud providers: Amazon Web Services (AWS), Google Compute Engine (GCE), DigitalOcean (DO), Linode, Vultr, and Kyup. They offer a decent cloud hosting environment which starts at $10 per month.
Cloudways provides managed and dedicated servers that are specially optimized for E-commerce solutions and other most popular PHP-based CMS and frameworks. It is amongst the few in the hosting industry which offers 1-Click Server and Application deployment with optimized cloud hosting stack.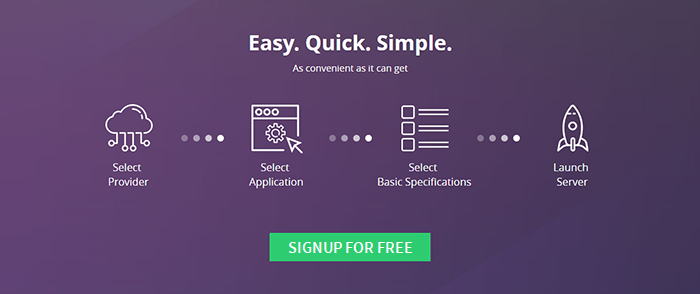 In addition, the Cloudways platform provides robust security and advanced cache technologies. Their custom recipe named as ThunderStack delivers fast and stable performance. It's a powerful combination of Nginx, Apache, PHP-FPM (including PHP 7 by default), MySQL/MariaDB, and modern cache technologies such as Varnish, Memcached, and Redis as optional. This formula results in applications running almost twice faster than other hosting providers available in the market.
Why Cloudways?
It's because Cloudways comes with an easy-to-use platform that lets you perform more than 50+ multiple functions with ease of 1-Click feature. Also, you get built-in CDN, free SSL certificates, access to the Command Line Interface (CLI), push code via Git, point domain names, server and application management, etc.
You also get the ability to launch unlimited staging and live web applications on a single server with automated backups scheduled at different intervals of your choice. With Cloudways platform, you can scale your server specifications quickly. You will need this feature especially when your E-commerce store would require additional server processing while expecting a sudden spike in traffic mainly on shopping holidays or a flash sale.
Last but not the least, Cloudways Customer Support is also available 24/7/365 to keep your servers and web applications healthy. To learn more about their astonishing services, visit the Cloudways Features Page.
We're excited to be able to offer you a reliable tech partner to secure the smooth functioning of your online store so you can focus on the grind that never ends – selling. In the celebration of this partnership, Cloudways is offering $25 worth of credit to you. To grab this deal, signup on Cloudways platform using promo code: METRILO25 and avail this offer right now!